ADM sells ukuleles, guitars, violins, instrument cases, stands and other musicals instruments on Amazon. This week they gave me a beginner 21″ Soprano Ukulele to test out. Ever since I watched Grace Vanderwaal on America's Got Talent, I have wanted to try my hand at playing the ukulele. It looks like a fun instrument to try.
Disclosure: ADM gave us a beginner Ukulele kit to keep and review as well as 3 to giveaway to Sweeties Sweeps friends. This article contains affiliate links. Read our affiliate policy here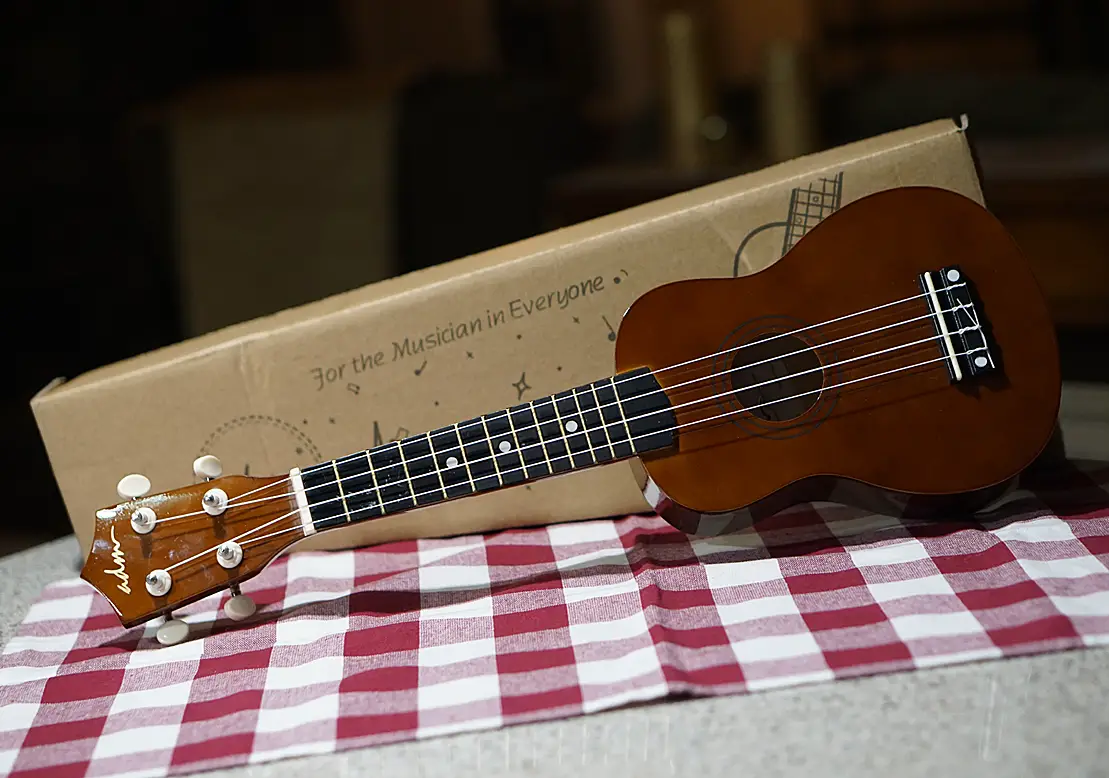 I tried to learn how to play the guitar but I could never build up callouses enough on my fingers and the wire strings hurt a lot! I have great appreciation for musicians because it is difficult to master an instrument. It takes a lot of effort, time, and of course, some talent, to play an instrument well.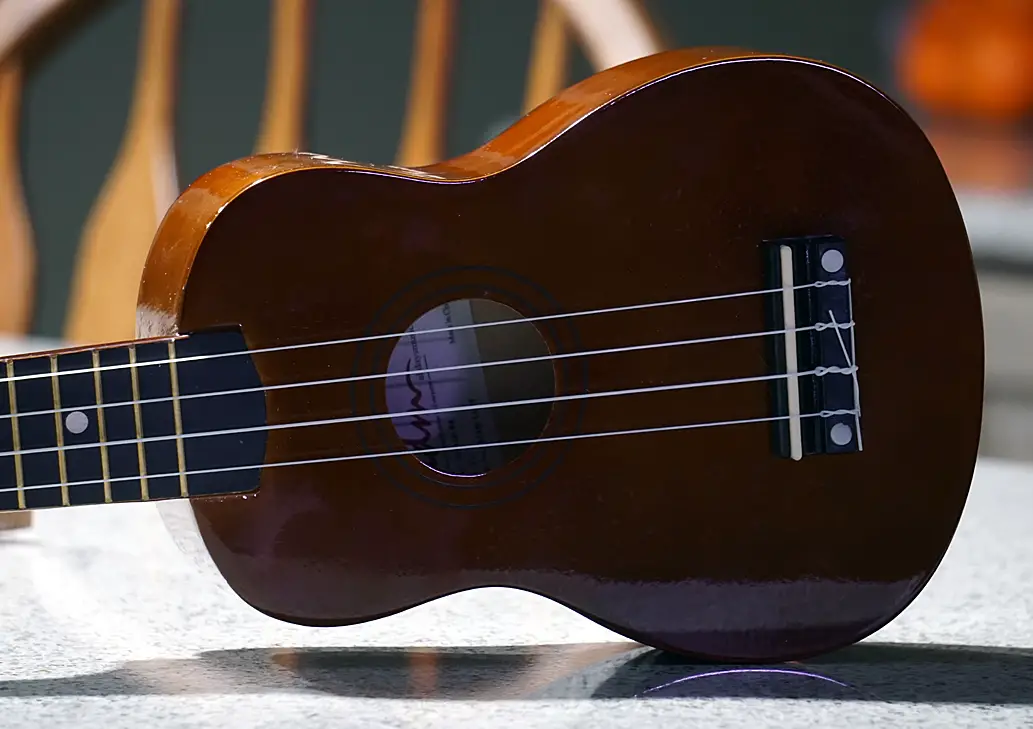 The ADM Soprano ukulele is designed for the very beginner – children and adults. It comes with everything you need to get started to learn to play the ukulele.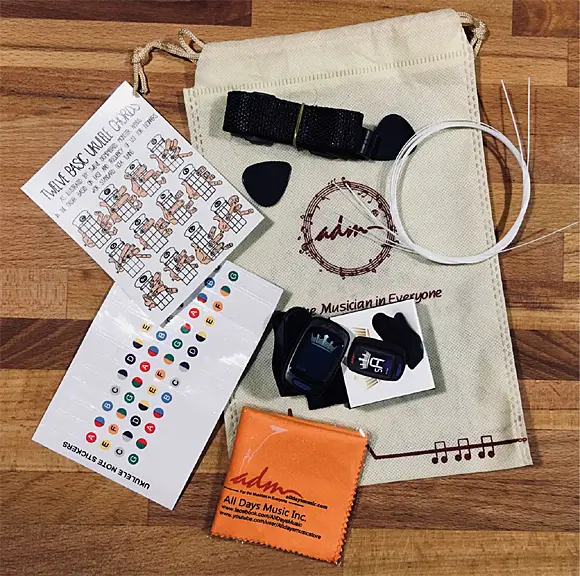 The ADM Beginner Ukulele Kit Includes:
21″ Soprano basswood Ukulele
waterproof nylon carrying case
neck strap
Tuner with battery installed
Fingerboard Sticker
Chord card
Chord stickers
Extra Nylon strings
Gig bag to store everything in
See the ukulele on Amazon.com
Tuning the Ukulele
The hardest part of playing this ukulele was getting it tuned and using the tuner that comes with it wasn't working out so I found a free tuner app. I suggest you install the Free "Guitar Tuna" tuner app. It works on both iPhone and Android. and is much better than what comes with this ukulele. The tuner is good for standard guitars, Soprano ukuleles in C, and Bass 4-string standard guitars.
Sign up here to get notified when Sweeties Sweeps is hosting a new giveaway
Watch my short video to see exactly what you can win.
Enter to win a Beginner Soprano Ukulele Kit

Note: Please wait until this page loads completely to see the giveaway widget

Click Here to view the product on Amazon
Sweeties Giveaway Rules: NO PURCHASE NECESSARY. Open to all United States residents, 18 and older. This Giveaway begins on February 6, 2018 at 12:00 am ET and ends on February 12, 2018 at 12:00 am ET. Three winners will be random chosen and will be notified by email. Each winner will receive a Beginner 21″ Soprano Ukulele Kit. ARV: $33.99 each