Are you new to Sweeties Sweeps?
Here's some help to get on your way to winning cash and prizes.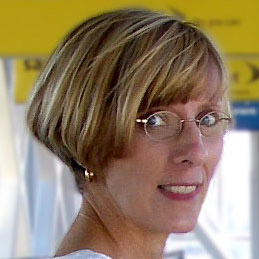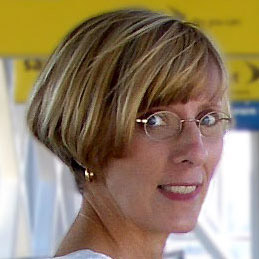 Sweeties Sweeps is the place to learn how to "win what you can't afford™" by entering winnable sweepstakes and instant win games.
My name is Wendy Limauge and I have been entering and winning sweepstakes since 1993 when I won my first TV from Captain Crunch cereal. I've won cars, trips and cash and you can too! Sweeties Sweeps is where I teach you how to win cash and prizes from sweepstakes so you can win what you can't afford.
You can win too!
Want to get started winning today? Download my FREE Sweeping 101 eBook and become a winner now!
This book will teach you how to win, protect yourself from scams, and be on your way to becoming a Super Sweeper!

Maybe you think real people don't actually win cash and big prizes by entering sweepstakes, contests, or playing instant win games. This book will teach you the 4 basic things you need to get started winning today and how to protect yourself from scams. You will also learn the difference between a sweepstakes, contest and instant win game and where to find legitimate giveaways to enter. Will I get junk mail if I enter sweepstakes? You'll find out about this and also whether you have to pay taxes on prizes you won, why sweepstakes are sometimes void in certain states, and why you would want to enter sweepstakes by mail when there are so many to enter online.

Click Here to download my Free Sweeping 101 eBook
---
Do You Hate Seeing Ads?
Join Sweeties Secret site and never see another ad. And get all of your Sweepstakes in one place, get local sweepstakes for your state, bonus sweepstakes not shown to our public readers, a Favorites List to keep everything on, all on an AD FREE Site!

How to Find Things on the Sweeties Sweeps site
The fastest way to find just about anything on this site is to click the Categories on the navigation bar at the top of the screen. When you hover your mouse over that bar you will see drop-down menus and all of your choices will be there. There you will find sweepstakes listed by type of prize, restriction, or end date.
Looking for sweepstakes for Canada? Hover over Other Sweeps and you will find them there.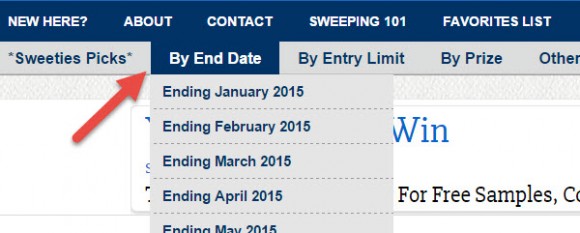 Searching on Sweeties Sweeps
The quickest way to find something is to use the search box. Type a prize you want to win in the search and it will give you sweepstakes to enter.
Contact Sweetie
I enjoy interacting with my readers and finding out what you are winning, so feel free to let me know how you're doing on Facebook and Twitter