What have you won in 2016? Share your story and let us know. Here are some interesting prizes our readers have won.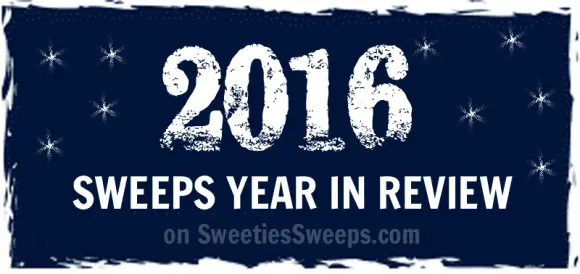 Question:

Do you win more from sweepstakes posted on SweetiesSweeps.com or member-only and local sweepstakes posted on SweetiesSecretSweeps.com?

What do you really want to win in 2017?
Two sweepstakes are coming tomorrow only – New Year's Day 2017 – with hourly codes,and hourly prizes. Sign up to get an email reminder so you won't forget to enter.

Linda Hastings shared a photo of the Golf Cart her husband Doug won in a Grizzly Sweeps earlier this year.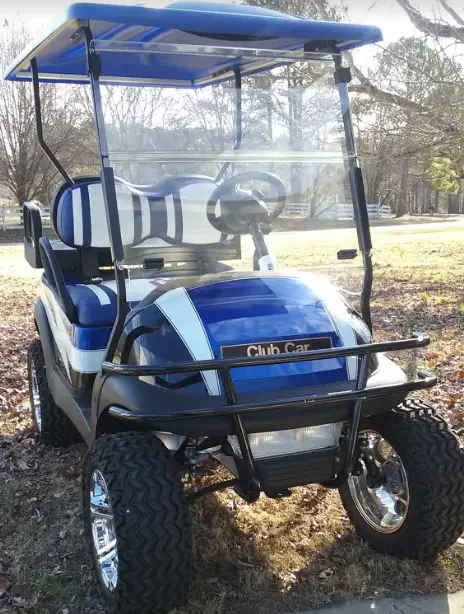 How many of you won the $1,000 from HRBlock earlier this year? I hope they host another sweeps in 2017.
Melanie Said: I wanted to let you know that I won a trip for 2 to the Super Bowl from a sweepstakes on the secret site. I would be happy for you to share it on your Facebook page, but request that you only use my first name and last initial. Thanks for all your postings.
Tamyra Said: I just got this phone call and email!!!! "Congratulations, you have been selected as a potential winner. You have won trip, for the Sweepstakes prize winner and one (1 adult guest), to Tampa, Florida from January 8, 2017 to January 10, 2017
Alicia actually won a prize from Ellen's 12 Days of Giveaways.! Do you know how hard that is? Millions of people see her show
Mary said: I just received Instagram message that I won a Dynaglo gas grill, Grill cover, and a grill rotisserie kit.  $747 value.  Thrilled to win this!  My husband and I just bought a new house and the backyard is finally big enough to entertain!
Lyra Said: My husband won a prize in the litter robot sweepstakes—worth more than $1000!  Biggest win in quite awhile for our family.
Mary Said: Received email on Dec 21 and had 5 days to send Affidavit back. Won two tickets on Alaska Air or Virgin America.  I think they gave away 600 tickets in this sweeps (on the Secret site, other winners listed here).  I am lucky I saw this email in time.  I have been so busy finishing up Christmas shopping for my family that I have not been too diligent on checking emails!  Prize value is $1100. Nice way to end the year.  I was beginning to think December was a dud.