PINCHme's Free Sample Tuesday launches at Noon EST today only March 14th. PINCHme has amazing Free samples from SlimFast, Sensodyne, Aqua Vela, Purina, Bella, and N.B.T.F.
N.B.T.F Nothing But The Fruit, Real Fruit Bites
SlimFast® Advanced Nutrition Smoothie Creamy Chocolate
Sensodyne® Deep Clean
Aqua Velva Sensitive 5-in-1 After Shave Balm
Purina® Puppy Chow® Natural (Plus Vitamins & Minerals) Puppy Kit
Bella Adult Wet Dog Food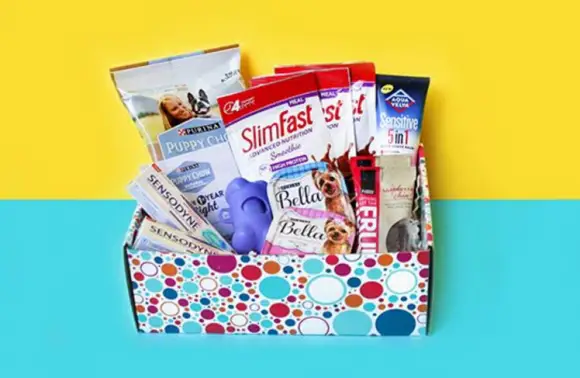 Free Sample boxes are available on a first come – first served basis, while supplies last. If you are reading this and the event hasn't started yet, make sure you have a PINCHme account. It's Free to sign up.
Not a PINCHme Member? Sign up now and complete your Member Profile
Already a PINCHme Member? Log in to your PINCHme account now and make sure you've completed your member profile.
There may be a surprise giveaway on the checkout page. If there is, you will find it on the last page after you request your free samples on the checkout page.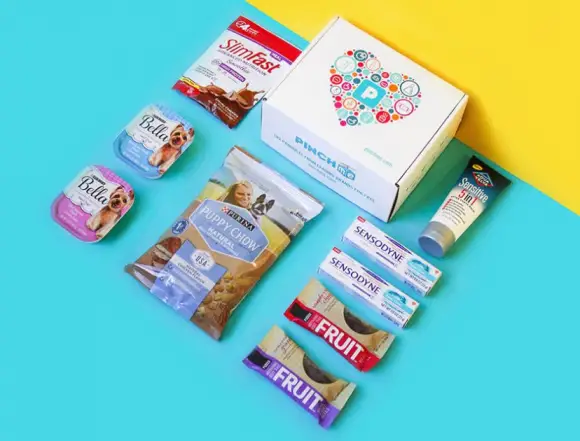 Once you receive your free sample box, try out the samples and then make sure you fill out the survey on the PINCHme site once you have received your free products to make sure you continue getting free samples each month
PINCHme lets members discover and try free samples from the world's leading brands! It's 100% FREE – free products and free shipping! No credit card is required. All they ask for is your honest feedback on the products. Every month, on Sample Tuesday, new free samples are released on PINCHme.com for members to claim. Enjoy a variety of samples. From beauty, snacks, baby, pet, personal care, cleaning products, and household items – there's something for everyone! It doesn't stop at FREE samples. Members benefit from special partner offers, exclusive sweepstakes, product review opportunities, and other promotions.