Win Free Friendly's Ice Cream for a Year! Make a sweet resolution! Join Friendly's in making 2017 the year of ice cream when you join the BFF Club by January 3, and you'll be entered for a chance to win free ice cream for a year!
NOTE: You must sign up to get their email newsletters. Check these boxes on the form
Get exclusive Friendly's Restaurant offers and news
Get exclusive Friendly's Ice Cream offers and news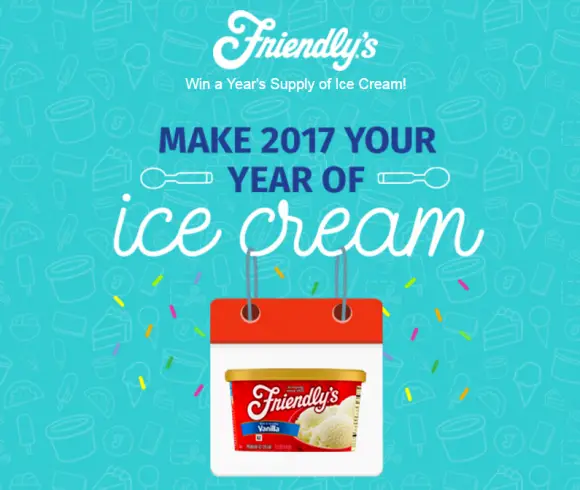 Click Here and then create a Free BFF Club account before Jan. 3 and you'll be entered for a chance to win.
As a BFF, you get first dibs on awesome perks in your area plus a ton of tasty sign up benefits (like these).
25% off your next visit and a free scoop
$1 off 2 Friendly's ice cream cartons
Weekly deals and promotions
Free birthday sundaes and cake discounts for you and your children
One winner will receive 52 free Friendly's product coupons redeemable at your grocery store for Friendly's® ice cream cartons. The winner will be notified by email Jan. 6.