If you are participating in a Twitter party you may wonder how you can keep up with everything
the main party conversation
your tweets
and the party hosts
One way to keep up with it all is by using a website called Tweetgrid. Tweetgrid is setup with multiple columns.
How to Use Tweetgrid:
Visit tweetgrid.com to get started
Click Party at the top and a window will pop up
Type the hashtag (the name of the party)
Type the party host(s) Twitter user name with the @ in front
Type your Twitter user name with the @ in front.
Click Join the Party.
Here is an example: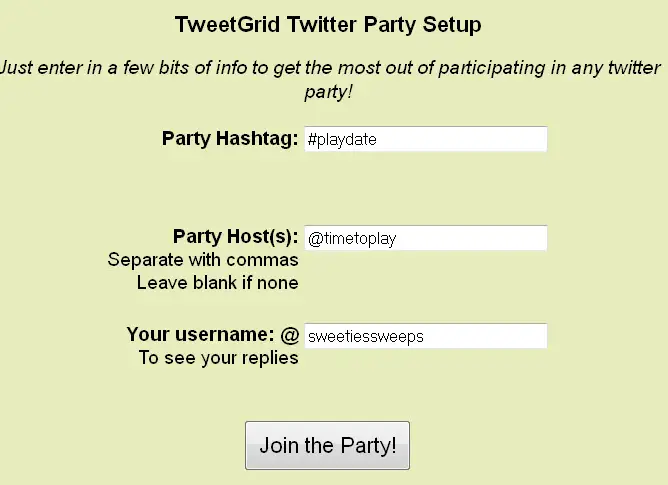 Make sure the hashtag (the Name of the Party) is listed in the Hashtag box. If it isn't, type # and then the name the host of the party has given you. This is how the host, and you, tracks the conversations during the party.

If you don't see the 3 column layout (the easiest to follow), click the Grid Layout drop-down list (at the top right) and click 1 x 3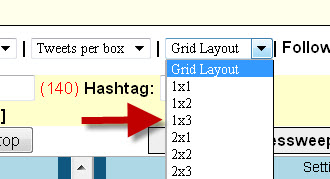 Column One is everything everyone who is participating in the party is posting. This column can go crazy fast. Click the STOP button at anytime you want to catch up. Click Search again when you are ready to start the conversation flowing again.

Column Two are the tweets from your party host or hosts. If you can't keep up with column one definitely focus on column two because that is how you will win prizes. If the host name is not in the box next to the Search button type it in. You don't need the @ symbol but you do need from: in front of their user name.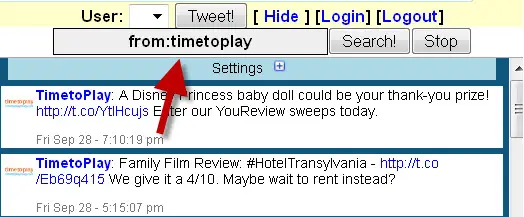 If you want to include all of the hosts (some parties have multiple people helping) put OR in between their names like this. Make sure there is a space in between each person and the word OR or it won't work
from:timetoplay OR sweetiessweeps
To reply to something someone wrote first HOVER over that person and then the buttons will appear. Click the arrow pointing to the left.
To retweet something someone wrote click the arrow pointing to the right.
Then you will still have to click the Tweet button at the top of the page to send it.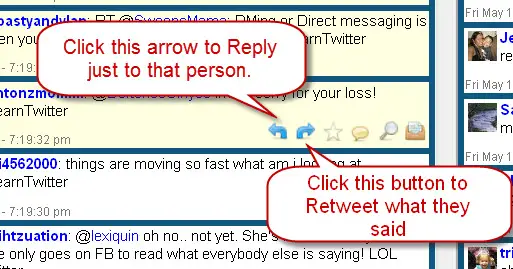 To send a Private Message or DM (Direct Message) first HOVER over that person and then click the yellow balloon. This is also how you will reply to the host privately if you are picked as a winner.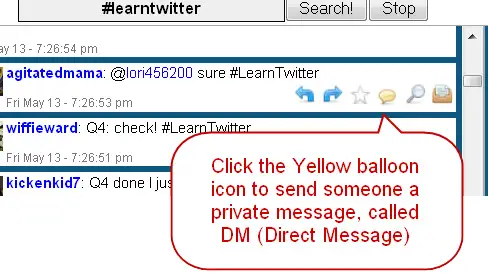 Disclosure: this sweepstakes listing
may contain
an affiliate or tracking link but we
do not use referral links
. Read about our
policies
for more details.