I arrived late last night after traveling about 10+ hours from Arizona to Connecticut from our trip we won through TNT. This trip was won from a sweepstakes I had posted on the secret site that was only open to residents of Connecticut. There was only one prize but I don't think many people knew about it since I only saw it posted on my site.
When I got a chance to check my email I found out that my son, Phillip, qualified to win a trip back to Arizona in January to attend the BCS football championship in Glendale. It looks like he may have won the trip and will be his way back to Arizona in January 2011 for the game. I won't be going on this trip though.
We stayed at the Four Seasons Resort and Spa in Scottsdale, which I found out was on the East side of Phoenix and about a 45 minute trek from the airport. It was definitely way out there.
The Four Seasons Resort and Spa in Scottsdale is magnificent. They have a main building, 3 pools, a view like none other, and we stayed in rooms that were like condos. Our room had a huge bathroom, king size bed, 47″ HDTV, high speed Internet (which didn't work very well) a gas fireplace (which we used all day long) and a deck overlooking a small mountain.
The service was impeccable at the Resort and from the time you walked up to the main building to when you left out the door someone was always wanting to wait on us. I was getting spoiled for sure.
On Friday night we had a reception and met with other trip winners. There were about 30 couples in all. They had a full dinner and some great food and Prickly Pear margaritas.
Saturday was a day off and Sunday was race day. Our youngest son, Phillip, paid for a plane ticket and joined us for the weekend. While he and Dad (Greg) went off to the race I stayed back and relaxed and updated my sites.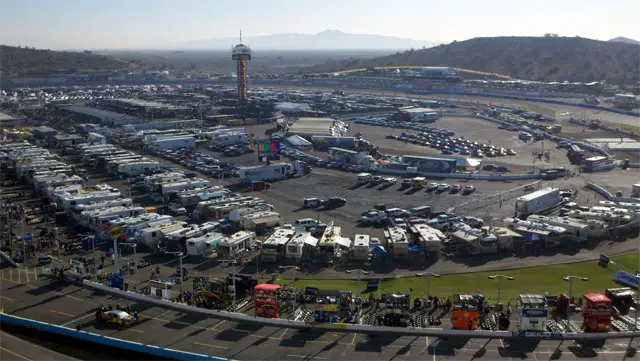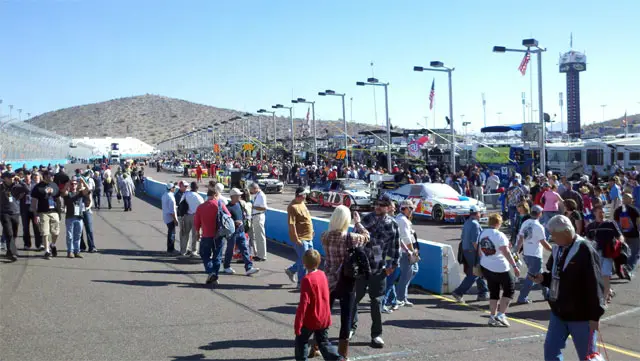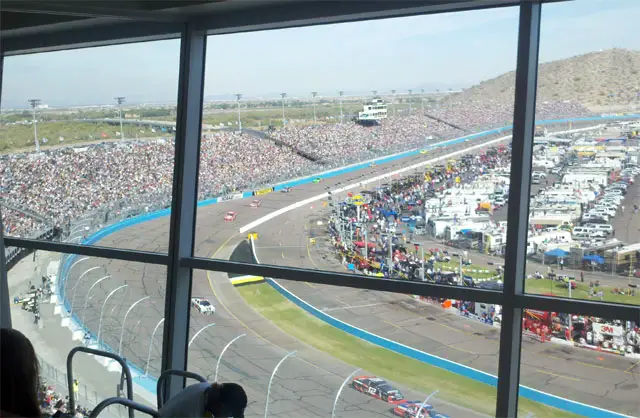 In the afternoon I met up with some readers who took the time to drive the 45 minutes to meet me. We had a great time laughing and eating. I shared some of my tips for winning sweepstakes in their state and also how to enter mail-in sweepstakes. I showed them my stack of mail-in entries I brought to mail out from the hotel. You guys missed out on some good munchies. We also walked around the complex and enjoyed the scenery.
Wendy, Katherine, Luke and Megan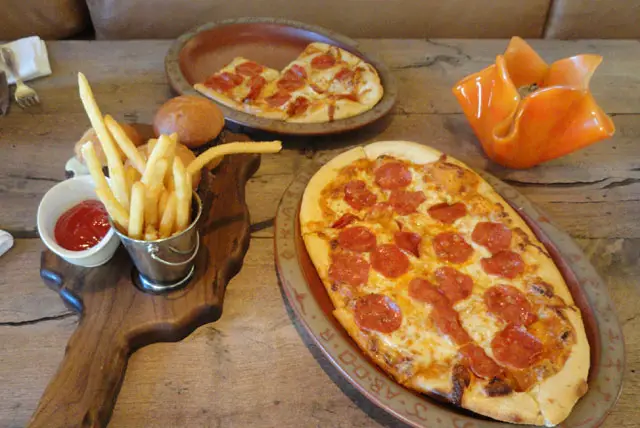 If you are interested in seeing more pics from our trip you can check out the Photo gallery through my Facebook page here