This Sample Tuesday, puppies are taking over PINCHme for the Puppy Palooza. If you don't have a puppy, don't stress! PINCHme has something special for you too! PINCHme is giving away hundreds of PINCHme Prize Boxes and a $1,000 Shopping Spree.

Thousands of Free Puppy Samples:
Not a PINCHme Member? Sign up now. If you have a puppy, make sure that you've completed your Member Profile (hint: we need to know your birthday!)
Already a PINCHme Member? Log in to your PINCHme account now. Don't miss out on any amazing puppy samples today! Make sure you've completed your member profile, especially the "PETS" section.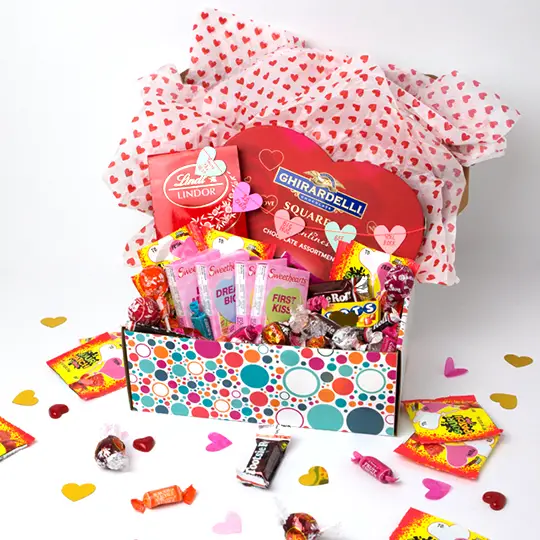 PINCHme V-Day Me Day Chocolate Giveaway
To help you have the perfect V-Day Me Day, PINCHme is giving out boxes filled with Valentine's Day chocolate! Valentine's Day is here! Even if you don't have something planned or don't have a boo, that's okay! Treat YOURSELF because everyone deserves it. To help you have the perfect V-Day Me Day, we're giving out boxes filled with Valentine's Day chocolate! How sweet?
Rules: The 2017 PINCHme Halloween Giveaway is open only to PINCHme members who are residents of the contiguous 48 United States and the District of Columbia, who are 18 years of age or older at the time of entry; residents of Alabama and Nebraska must be 19 years of age or older and residents of Mississippi must be 21 years of age or older as of the date of their submissions. If you are not currently a PINCHme member, you must register for a Free PINCHme account first in order to be eligible to enter the Sweepstakes. Registering for an account is free.  Ends at 11:59 p.m. ET on February 14, 2017. One per person plus bonus
One Grand Prize:
One Lucky PINCHer wins a $1,000 shopping spree + 12 months worth of Exclusive PINCHme boxes (or 12 months worth of dog food)! Perfect for you or your puppy!
Runners Up Prizes:
5 Lucky Runners Up win a $50 Gift Card + an Exclusive PINCHme box filled with free samples. You can choose which gift card and samples you want!
Hundreds of PINCHme Prize Boxes:
Invite your friends and earn rewards! PINCHme will be giving away hundreds of PINCHme boxes, exclusive access codes, and much more!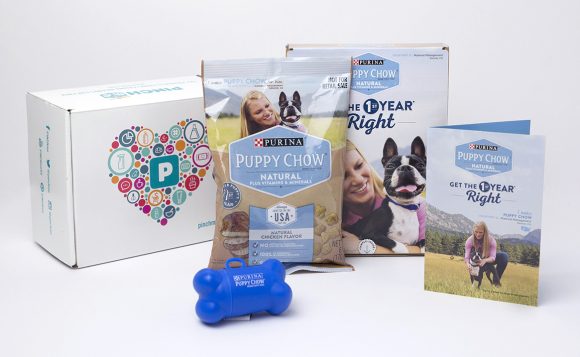 Free PINCHme Samples Available This Month
Purina® Puppy Chow® Natural Puppy Kit: Puppies need special nutrition. That's why each bag of Puppy Chow contains a unique healthy-start blend with high quality protein, DHA and other essential nutrients found in mother's milk. Our Natural puppy recipe is made without artificial colors, flavors, or preservatives and delivers a high quality, natural food to help puppies grow up healthy and strong.
Puppy Chow Kit includes:
Puppy Chow Natural (plus vitamins & minerals) sample + coupons
Information on puppy nutrition
Dog waste bag holder