Here are 5 clues that will help you spot a Facebook Giveaway Scam
Clue #1: Before clicking on anything, giving your name, or tagging a friend, visit their About page. Do they have any information about their business listed on that page? Disney was founded in 1923 and they will have alot of information on their About page.
Clue #2: How many fans do they have? If this is a legitimate Disney Facebook page they will have millions of fans. Usually a scammer's Facebook page will only have thousands. The real Disney page has over 51 million fans.
Clue #3: Do they have the verified symbol on their Facebook page? A legitimate company like Disney will be verified and have a blue checkmark next to their name.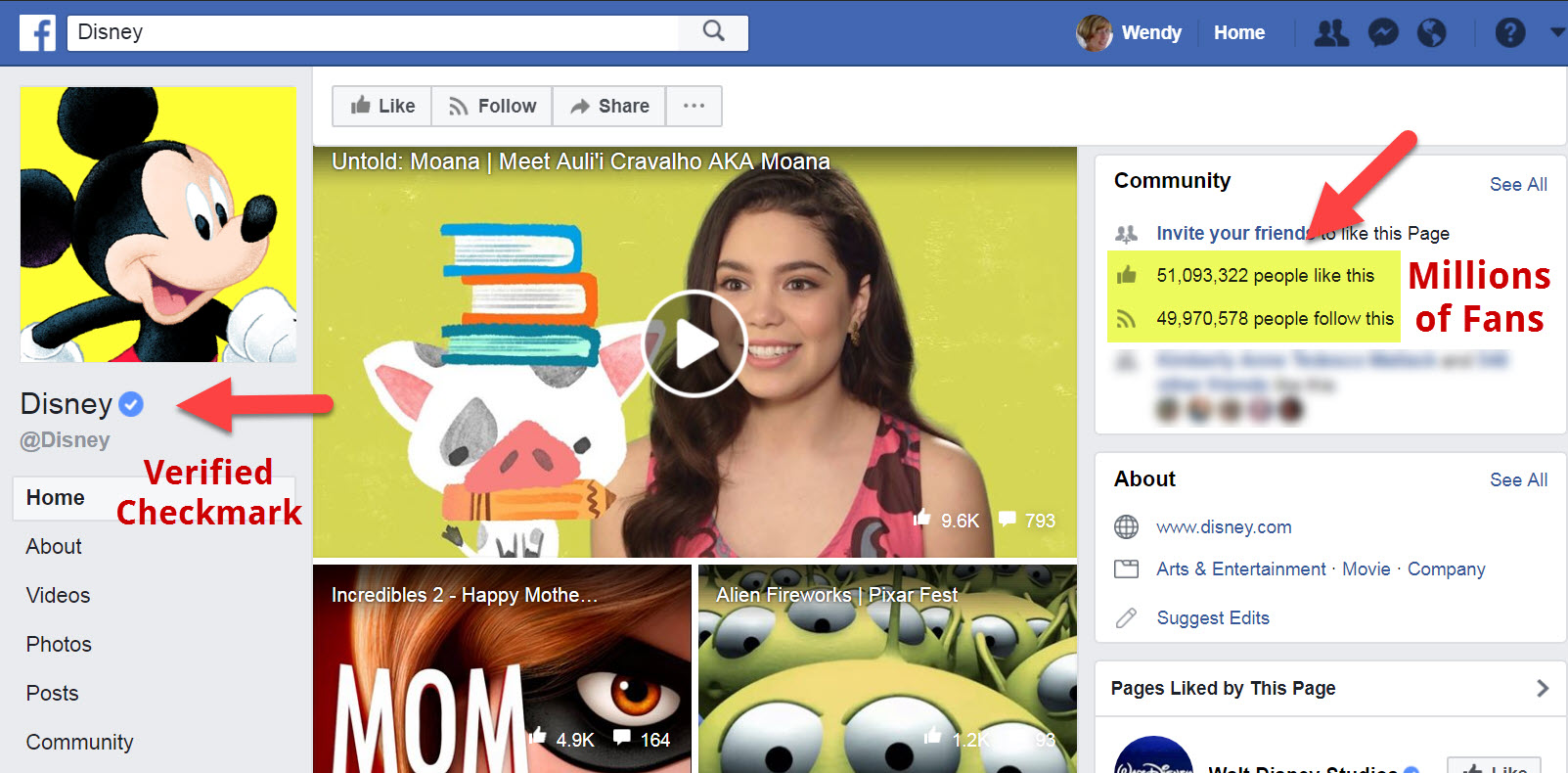 Clue #4: Where are the official rules? A legitimate giveaway will have official rules. If a Facebook page says they are giving a large quantity of high value prizes away like trips to Disney, they will have a full page of official rules.
Clue #5: They ask you for money or very personal information. Some of these type of scams will try to get money from you. Sometimes they follow you on Facebook and send you a private message asking you for money. NEVER, EVER give anyone money to win a prize! A legitimate giveaway will never ask you to pay anything to enter.
Conclusion: Anyone can take an image of Disney (or any other company), setup a Facebook page, write anything they want and say they are giving away a large amount of high value prizes. That doesn't mean they are telling you the truth. Watch out for these 5 things to spot a scam.
---
Want to get started winning today? Download my FREE Sweeping 101 eBook so you can become a winner too!
This book will teach you how to win, protect yourself from scams, and be on your way to becoming a Super Sweeper!

Maybe you think real people don't actually win cash and big prizes by entering sweepstakes, contests, or playing instant win games. This book will teach you the 4 basic things you need to get started winning today and how to protect yourself from scams. You will also learn the difference between a sweepstakes, contest and instant win game and where to find legitimate giveaways to enter. Will I get junk mail if I enter sweepstakes? You'll find out about this and also whether you have to pay taxes on prizes you won, why sweepstakes are sometimes void in certain states, and why you would want to enter sweepstakes by mail when there are so many to enter online.

Click Here to download my Free Sweeping 101 eBook
---
If you ever have a question as to whether a sweepstakes is legit, please feel free to email me at [email protected]
---