The winners are:
Laura mindbuilder… (comments)
Regan syreselectric (Twitter)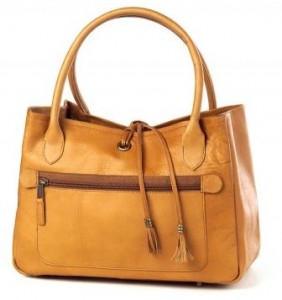 @ClavaBags Have you met Clava yet? Clava is a purse and accessories store that has been in business for over 25 years. You may not know about them because they have been selling wholesale to other retailers but they now have an online presence to sell their wonderful merchandise directly to you, the consumer.
Clava travels the world to find the best quality materials to make their handbags, totes, cell phone wallets, business card holders, and other accessories. The designs are created right here in the US and then assembled in Mexico, Europe and Asia.
I recently had the chance to test out a wonderful Clava Tassle handbag/tote (photo to the right) and fell in love with it from the moment I opened the box. I love to organize and my purse is no exception. When I reach inside it I want everything to be in a separate pocket for easy access. The tassle tote did just that for me. It has a removable inner pocket that can be kept inside to make a divider in the center and lots of pockets to store things in.
Clava wants to introduce you to their line so they are giving two Sweeties readers the chance to win their cool cell phone wallets. I also received a wallet and it is now my favorite "on the go" item. When you don't need a purse or are just going out to the market or on a quick errand put your cell phone in the outer pocket and your IDs and credit/debit cards, and cash inside. That's about all you need anyway. It has a removable wrist strap which is great if you want to put it inside of your purse and carry it around the other times. It also comes in lots of colors and is available in the Carina Collection too.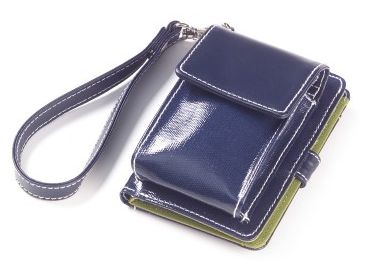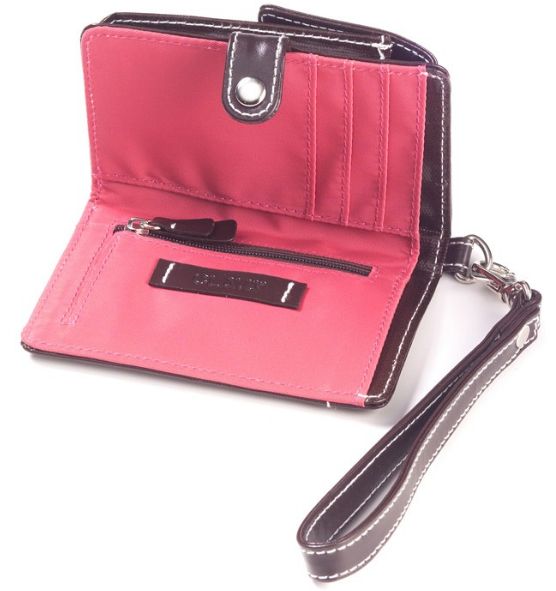 If you win you will be able to pick your own color from the Wellie Collection.
BONUS: Speaking of the Wellie Collection, become a Fan of Clava on Facebook and get another chance to win one of their Wellie totes.
The Prizes:
Two winners: a Clava, Wellie Cell Phone Wallet valued at $28.00.
How to Win: two ways
Visit the Clava.com website and leave a comment below answering this question,What is your favorite Clava product? – 1 entry per person
Post this tweet on Twitter – 1 per person per day
@SweetiesSweeps and @ClavaBags is giving you the chance to win a Wellie Cell Phone Wallet. Enter here and RT http://tinyurl.com/27395jd
Giveaway Rules: This giveaway is only open to residents of the United States who are 18 years of age or older. Ends on August 24, 2010, at midnight EST. The email addresses that are collected for this giveaway will only be used for the purpose of contacting the winner and will never be given out to anyone nor sold. The winners will be randomly chosen and contacted via email. The winner will have 72 hours to respond to my email. Only one winner per household. Please make sure you check your junk mail folder. Winners will also be posted on Sweeties Sweeps.
Sponsor a Sweeties Giveaway and effectively promote your business, brand or product: Click here to find out how.
FTC Disclaimer: All opinions are 100% mine and I was not influenced by Clava to write this post. I did not receive payment to host this giveaway but Clava provided me with a handbag and cell phone wallet. Clava is providing the prizes and also shipping them to the winners.