Get a FREE Dollar General Beauty Tote Bag by taking a short quiz. Take the quiz for a FREE Beauty Bag and you will also get exclusive digital coupons from Dollar General.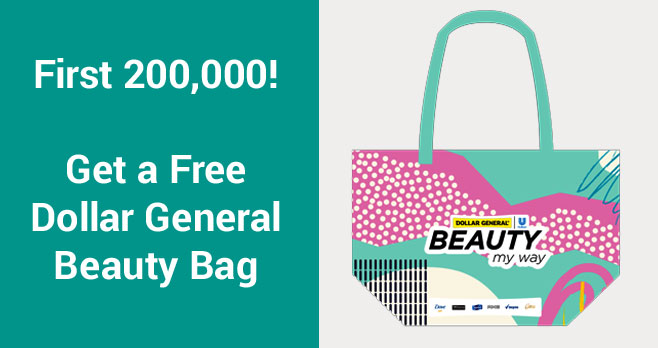 Visit dollargeneral.com/beautybag-welcome and fill out the quiz form. Then, you will be directed to sign up for Dollar General's digital coupon program to receive a free tote bag and a coupon booklet with Sponsor-selected coupons.
If you aren't directed you can go here to sign up for the Dollar General coupon program.
If you are one of the first 200,000 entrants to visit the Website, complete the offer registration form and sign up for Dollar General's digital coupon program, you will be eligible to receive the tote bag.
Note: Actual bag may vary from photo shown on the website.
This Free Offer ends on May 41, 2020 or while supplies last. There is a maximum of 200,000 offers available. Limit one offer per household. Offers will be mailed to the address provided at time of registration in approximately 10-12 weeks after the Promotion Period is over.