Sun-maid is giving away their 100th Anniversary Cookbook for Free. Just request one and it will be mailed to your home in 4 to 6 weeks.
You can also request a copy of the Sun-Maid Healthy Living Recipe Booklet through the same form.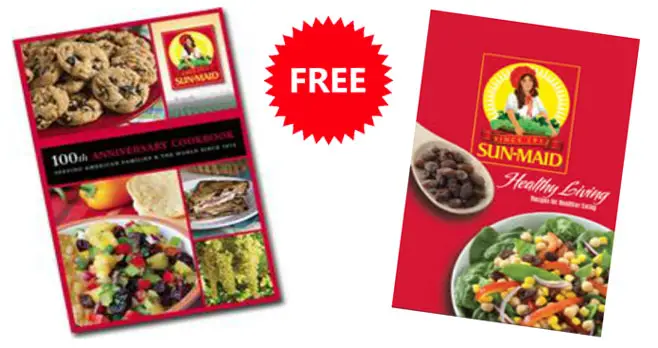 Sun-Maid is continually searching for new ways to bring raisins and dried fruits to the kitchens and tables of American families and the world. Over the course of a century, Sun-Maid has developed a diverse assortment of recipes. This recipe booklet features a selection of favorites from the past 100 years of Sun-Maid's delicious and colorful history.