If you are a health care worker you can get a FREE Furbo Dog Camera. Furbo understands being away from your furbabies for a long time is difficult for both you and your pups and they would like to help!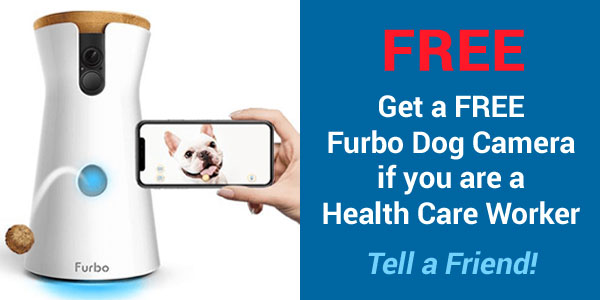 Fill out this form if you are interested in getting a Furbo Dog Camera for you and your pups.
Note: a NPI or license number is required to verify your status as a medical professional.