Audible is offering the streaming of select children and teen books for Free! Starting today, kids and teens everywhere can instantly stream an incredible collection of stories, including titles like The Wheels on the Bus and Other Children's Songs.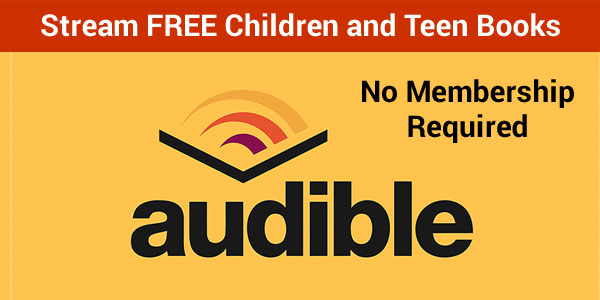 There is no app or membership required. Just visit the Audible website and click on the book you are interested in to begin listening.
Just click on the books and click Listen. It's as easy as that!