U-Haul is offering FREE 30 days of Self-Storage! As growing concerns surrounding the #Coronavirus (COVID-19) outbreak continue to disrupt, U-Haul is stepping forward with an offer of goodwill in the U.S. and Canada.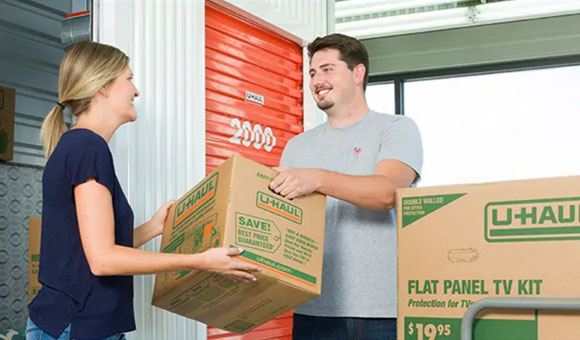 The free month applies to new customers and is a limited-time offer subject to availability. Visit uhaul.com/storage to find the store nearest you. Contact the store by phone or visit in person to take advantage of the offer.
Contact 1-800-GO-U-HAUL (1-800-468-4285) for more details.
Remember that you can redeem this offer at any U-Haul owned and managed location that is offering a free month of storage, not just the location you picked up or returned your equipment.
Reserve the unit online, on the phone or in person. Your one month of FREE storage discount will be applied during Move-In. Just bring your truck and/or towing reservation contract to qualify.
U-Haul self-storage and mini storage facilities are widely available in the United States and Canada, meaning they are just around the corner. Each storage facility is unique to its market, offering a wide variety of storage spaces and types. Features such as climate controlled storage, heated storage and 24-hour access vary by facility, but all storage locations are backed by several U-Haul advantages. More Details