Enter for your chance to win $25,000 in #Bitcoin Plus 10 other winners will receive $500 in Bitcoin from @GetCoinZoom. Winners will have Bitcoin deposited to their CoinZoom account for immediate use and can also be spent using their CoinZoom VISA card.
Official Rules: Worldwide, 18+ with a Coinzoom account (free to register). March 15 – May 18, 2020. Multiple entries + bonus entries for sharing. Entrants must install the free CoinZoom pro app or register for an account on CoinZoom.com in order to receive their winnings.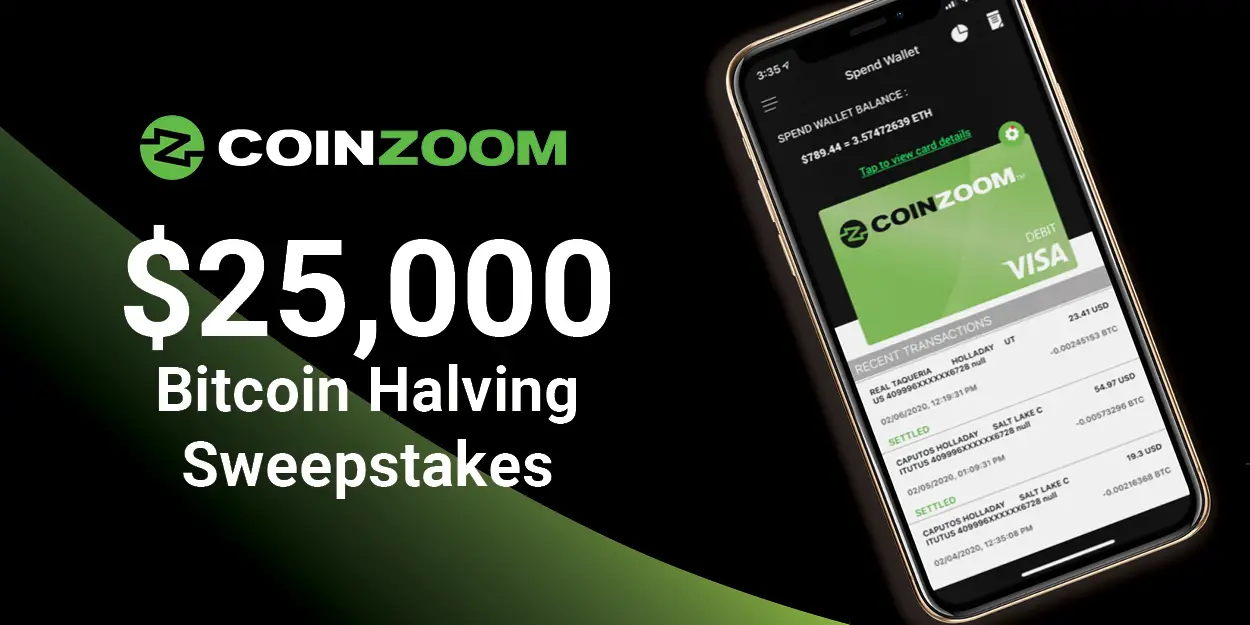 What are Bitcoins?
Bitcoin is a digital currency created in January 2009. They can be exchanged for other currencies, products, and services wherever Bitcoins are accepted.
Who is CoinZoom?
CoinZoom offers services in buying, selling and trading Bitcoin, Ripple, Ethereum and other top digital currency pairs. Buy, Sell, Spend Bitcoin and more using the free CoinZoom app. The CoinZoom team has extensive global exchange and trading experience and proven capabilities of designing, building and operating a global financial services company.
Grand Prize (1): $25,000 in Bitcoin
First Prize (10): $500 in Bitcoin