Beginning December 2, La-Z-Boy is giving away one of Kristen Bell's favorite styles, every single day including sofas, chairs, recliners and a sectional! Enter daily for your chance to win!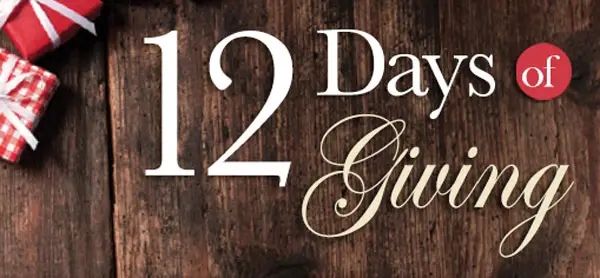 Official Rules: US, Canada, Void QC, 21+. December 2 – December 13, 2019. One entry per person per day.
Non-winning entries will NOT roll over to subsequent Random Drawings, and entrant must enter during each Prize Period in order to be eligible to win that day's prize.
December 2 Alexandria Sofa (in D153487 cover only). ARV: $1,219
December 3 Avenue Chair (in P147431 cover only). ARV: $809
December 4 Violet Sofa (in C140555 cover only). ARV: $1,219
December 5 Bellevue Chair (in H157158 cover only). ARV: $749
December 6 Rowan Recliner (in C151664 cover only). ARV: $629
December 7 Talbot Sofa (in B154786 cover only). ARV=: $1,219
December 8 James Recliner (in B142056 cover only). ARV: $809
December 9 Bennett Chair (in D145195cover only). ARV: $1,509
December 10 Leighton Sofa (in C148862 cover only). ARV: $1,219
December 11 Vail Recliner (in B158087 cover only). ARV: $669
December 12 Brentwood Recliner (in D153444 cover only). ARV: $949
December 13 Collins Sectional (in C161053 cover only). ARV: $3,000