Here's your chance to Enjoy 5 Nights in Cancun! Enter Starter Yoga's Customer Appreciation Giveaway and treat yourself to a true taste of Cancun and its majestic wonders! (ARV: $1,200) PLUS 5 additional winners will be selected to receive a Customer Appreciation Certificates. Happy Winning!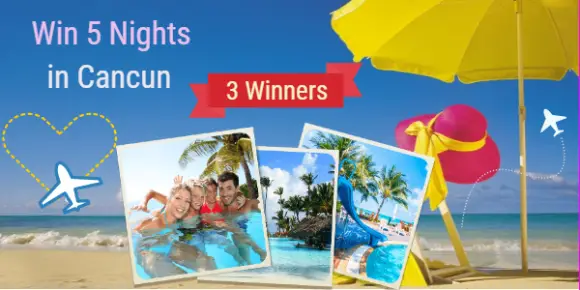 Official Rules: US, 18+. November 17 – November 30, 2019. One entry per person.
Grand Prize (3): a 5 night resort stay in Cancun, Mexico. ARV: $1,200
Special Offer – Customer Appreciation Certificates (10): 10 participants will be gifted a Customer Appreciation Certificate. Recipients can get a $500 or a $300 Travel Card by simply purchasing the yoga videos.
Any other gifts, certificates, Customer Appreciation Certificates, discount codes, coupons or offers provided to participants shall be considered as gifts or special offers provided by the Sponsor to participants. These items are not part of The Giveaway, and do not constitute any part of a Prize, and shall not be considered as a Prize or as winning a Prize. Recipients of any of these items can accept, reject or use these items according to their terms and conditions.