Reynolds Wrap is looking for YOU to travel the country and eat barbecue and they will pay you $10,000 for two weeks of work.  Reynolds Wrap is hiring a "Chief Grilling Officer" to sample ribs from some of the top BBQ spots in the country over two weeks in August.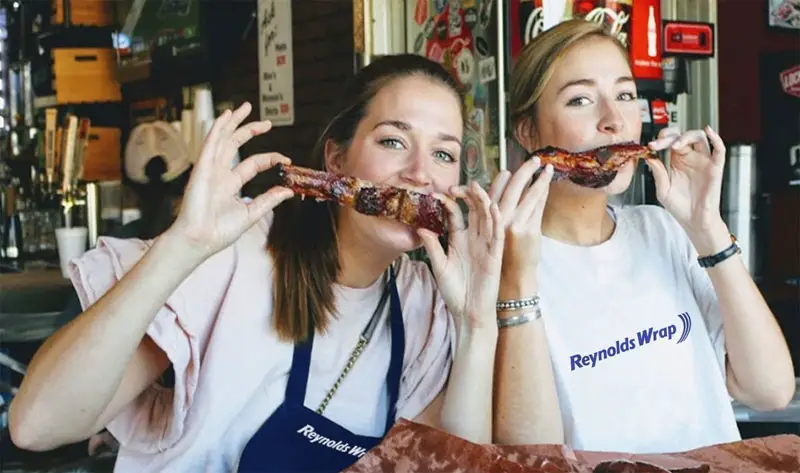 Are you a master griller, pit master, grilling fanatics, or barbeque rib fans? You may just have what it takes to win this dream job – if you call it that – and travel the country to see the site, eat some good BBQ and let Reynolds Wrap® pick up the tab.
"Along the way, you'll share tips, grilling techniques and photos on the Reynolds Kitchens® website and social channels, so grilling enthusiasts at home can make drool-worthy BBQ ribs on their own.
The lucky winner will receive a $10,000 stipend along with pre-paid travel and lodging PLUS you can bring a friend! What a great summer vacation!
"If you don't mind being paid to taste test some of the most delicious BBQ ribs across the country, posting envy-inducing pictures of your food and falling asleep every night dreaming about your next rack of ribs, then you could have what it takes to be the next Reynolds Wrap® Chief Grilling Officer," the post continues.
Think you have what it takes? Submit a photo of of yourself grilling your favorite recipe with 100 words on why you're right for the role . Submit you entry by emailing [email protected].
Applications will close on Wednesday, June 19, 2019 at 12 AM CT.