Redbox is giving you 2 FREE Video Game Rentals. Use your free  code to rent a video game at one of the Redbox locations near you, through the Redbox app or at Redbox.com. You will find Redbox in Walmart and grocery stores.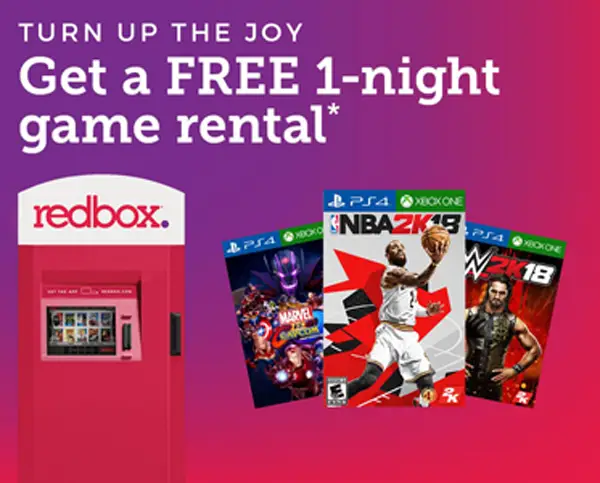 First Free Game Rental: checkout online at Redbox.com or through the Redbox app. There is no promo code is needed the discount is automatically applied during checkout. Offer expires July 1, 2019.
Second Free Game Rental: Text the keyword GAMES to shortcode 727272 to get your Free game rental code.
The code is valid for one week from the time you receive it.