Request a sample of Roughneck Coffee and they will send you a sample of Shale Shaker and Frac Fuel to enjoy.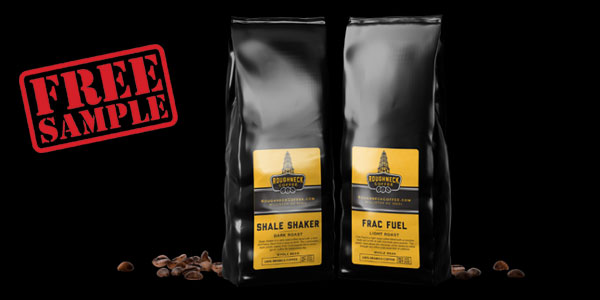 One request per household.

Shale Shaker Coffee: Shale Shaker is a dark roast coffee blend with a bold and heavy flavor that is easy to drink. The comfortable taste profile makes it our most popular blend and a "go-to" coffee for many every day.
Frac Fuel Coffee: Frac Fuel is a light roast coffee blend with a complex body and a hint of milk chocolate and caramel. The lighter roast allows the character of the beans to show through and offers a bit more kick of caffeine.