Get a FREE Vineyard Vines Pink Logo Whale Sticker! The Vineyard Vines Seasonal Whale Sticker is Ideal for your truck, car, Laptop case, notebook, water bottle, boat and more.
Share with a friend to let them know!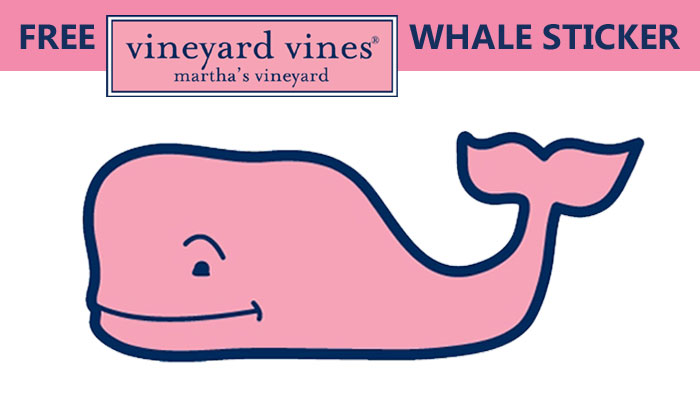 If you have a Vineyard Vines store near where you live you can go there and ask for some stickers. They are free in stores and sometimes you get other patterns and colors. If you don't want to wait for your sticker to arrive you can buy it here

Please note that it could take 3-4 weeks to receive your sticker in the mail.
Vineyard vines is an American clothing and accessory retailer founded in 1998 on Martha's Vineyard by brothers Shep and Ian Murray after they had grown tired of the lifestyle their corporate jobs entailed.