SmartyPaws' goal is to create premium, healthy products to give your dog that much-needed boost. That's why they are handing out a limited number of samples to pup parents who enjoy giving good, honest reviews.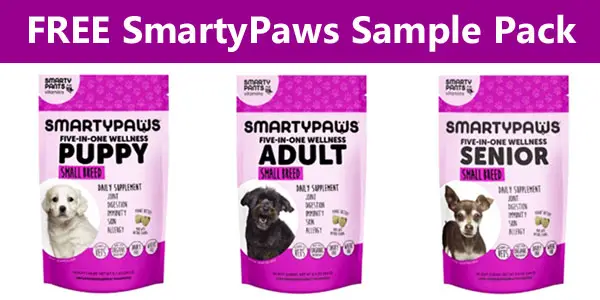 Answer the questions to get your free sample of SmartyPaws. When you get to the page where it shows the product you must click on the product for it to add to your shopping cart. Shipping is also free. One per household.

About SmartyPaws: Founded in Venice, California, SmartyPaws is all about simplifying health without sacrificing quality by using premium, thoughtfully-selected ingredients. We believe good health belongs to the real world, all of it. That extends to our furry and four-legged family members.