Celebrate Earth Day with a FREE Sierra Club Earth Day 2019 sticker! Spread the word and put a little planet love on your water bottle, notebook, computer, anywhere!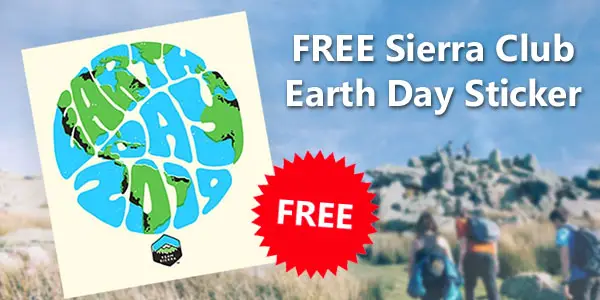 The Sierra Club Earth Day sticker is a reminder to celebrate and protect our planet every day.

A donation is not required. By requesting your free stick, you will also receive periodic communications from the Sierra Club. You can unsubscribe at any time.