It's Spring and that means it's time to repot those plants and get your garden ready. Fill out the form to request your FREE Abundant Harvest Soils Monkey Mix California Organics Sample which is appropriately 1-1/2 quart.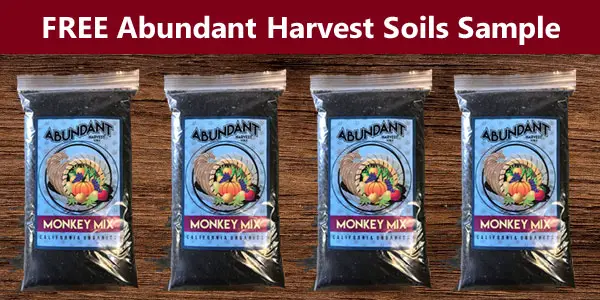 Monkey Mix includes Coco Coir, Bone Meal, Lava Rock, Worm Casting and Perlite/Peat Moss.

One free offer per household. United States only. You can buy it here. Bulk pricing available in the US.