Pick your favorite Hallmark movies. Earn points. Win up to $20,000!
Click Here to Enter | Official Rules
Official Rules: US, 18+. Begins on October 15 and ends on January 4, 2018. One entry per person per week.
The Promotion will consist of 10 separate weekly entry periods. For each Weekly Entry Period points will be awarded to each Entrant based on how his/her Team performed in the Weekly Entry Period. For the Season, prizes will be awarded to the Player or Players who accumulate the greatest number of points.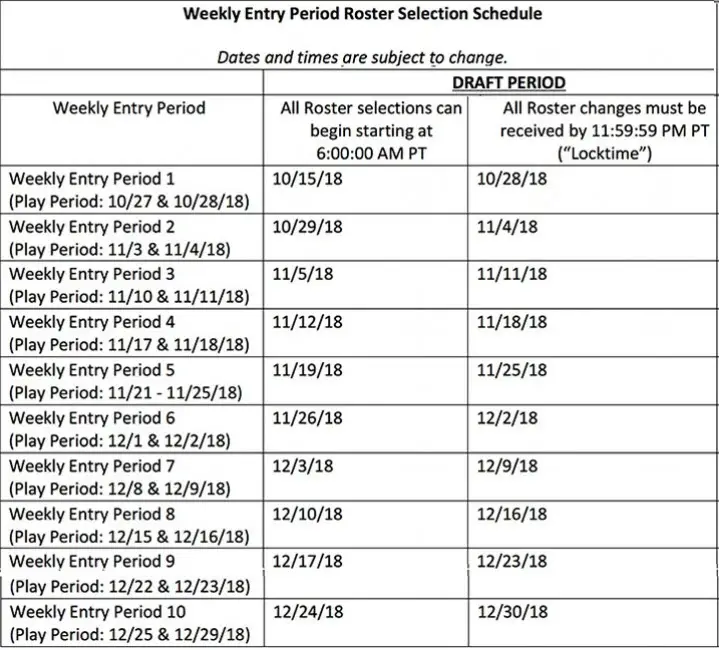 For each Weekly Entry Period, you must select 7 Hallmark Holiday Titles to form a complete Roster per the Weekly Entry Period schedule below.
All Teams shall be made up of the following Hallmark Channel Titles:
Hallmark Channel Premieres – select one movie.
Hallmark Channel Festive Favorites – select three movies.
Hallmark Movies & Mysteries Christmas Classics – select three movies.
Rosters may be changed at will without penalty prior to each Weekly Entry Period's Locktime. An Entrant will select a Team for each Weekly Entry Period of the Promotion. Entrant will have the option to draft his/her own team or entrant may use the Fast Draft option to have all team selections made randomly by the Game Website. Entrant will be able to adjust the Fast Draft selections.
To enter for a chance to win a Weekly Prize, Entrants must complete and submit a Roster, visit the MVP tab, and watch the video during the corresponding Weekly Entry Period to receive one entry for that Weekly Entry Period. Limit: One Weekly Entry per person for each Weekly Entry Period.
Throughout the Promotion Period Entrants will have the opportunity to visit the Game Website and select the Trivia Tab and follow the onscreen prompts to correctly answer as many trivia questions within thirty seconds to earn one bonus point to be added to his/her total for each correct answer.  Speed trivia questions will be available during the Promotion Period starting each Wednesday at 9:00:01 AM PT (beginning on Wednesday, October 31, 2018) through the Friday of the same Weekly Entry Period at 9:00:01 AM PT. Entrant may only play Speed Trivia to earn Bonus Points once per Weekly Entry Period.
Please see rules for additional information.
Grand Prize (1): $20,000 cash awarded in the form of a check
First Prize (1): $5,000 cash awarded in the form of a check
Second Prize (1):  $1,000 cash awarded in the form of a check
Weekly Prize (10 – one per week): $500 awarded in the form of a pre-paid Gift Card.
There is a limit of one (1) Weekly Prize per person or household.