Luseta natural hair care products such as shampoos, conditioners, collagen strengthening oil treatments, hair repair serum, scalp treatments, and hair masks.
The vast majority of us buy hair care products that have unnatural ingredients in them such as Sodium Lauryl Sulfate – commonly used to make shampoos turn into a thick later. If the shampoo bubbles and makes our hair feel thicker while we are washing it, we think it must be good. Many of the additives and chemicals added to hair care products are designed to save the company money so they can offer a cheap product. They sell a shampoo for .99 cent a bottle and sell large quantities. However, you aren't necessarily getting a quality product that is actually good for your hair.
Disclosure: Luseta gave us a Biotin & Collagen Shampoo & Conditioner set to keep and review as well as 2 sets to giveaway to Sweeties Sweeps friends. This article contains affiliate links. Read our affiliate policy here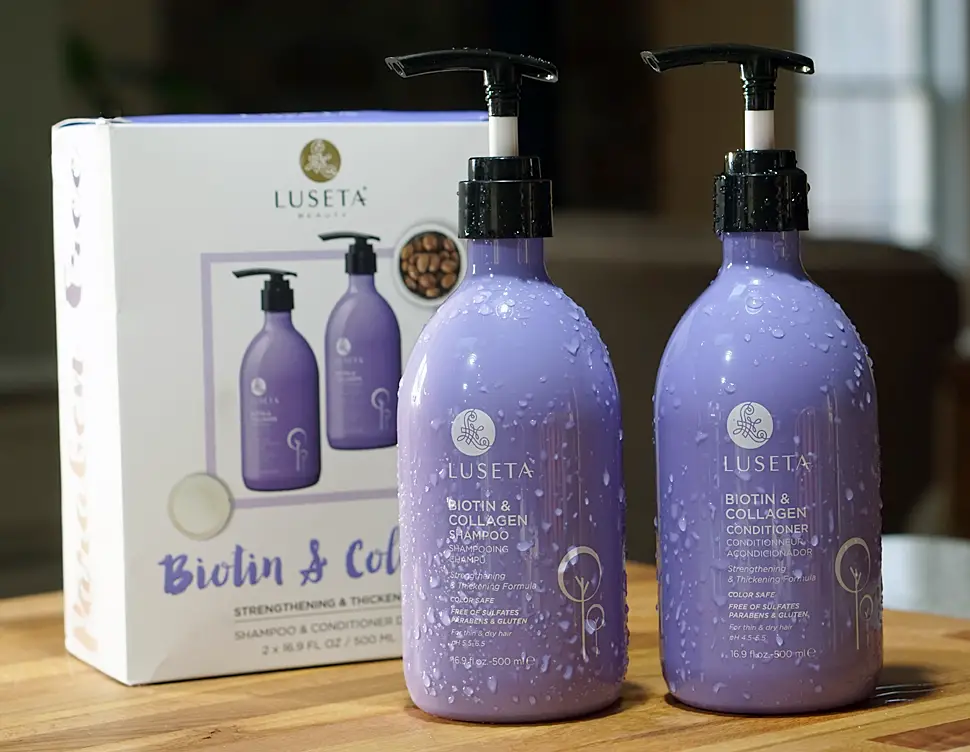 Luseta products are free of Sulfates and Parabens. They are also not tested on animals. Because of this, when you try them you will want to be educated because they won't feel the same. The shampoo doesn't bubble up and feel luxurious. The conditioner doesn't feel thick and creamy and doesn't weigh your hair down.


I am testing out the Biotin and Collagen shampoo and conditioner from Luseta. While I can't say it's a miracle in a bottle, I can say that the texture of my hair feels much better – healthier – and fuller. Biotin, an ingredient in this shampoo, is often ingested to help you grow hair and stronger nails. Collagen is a protein in the human body that helps renew cells, improves the health of skin and hair and ensures the elasticity and regeneration of hair. So you are getting the added benefits of both in the Luseta Biotin & Collagen shampoo and conditioner.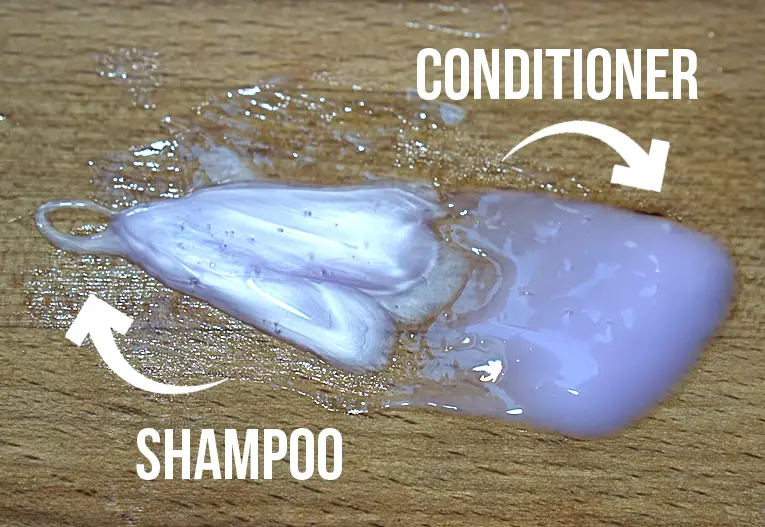 Sign up here to get notified when Sweeties Sweeps is hosting a new giveaway
Win Luseta Biotin & Collagen Shampoo & Conditioner

Note: Please wait until this page loads completely to see the giveaway widget

Two winners are each going to receive a set of Luseta Biotin & Collagen shampoo and conditioner in the 16.9 oz bottles.

Click Here to view the product on Amazon
Sweeties Giveaway Rules: NO PURCHASE NECESSARY. Open to all United States residents, 18 and older. This Giveaway begins on February 19, 2018 at 12:00 am ET and ends on February 22, 2018 at 12:00 am ET. Two winners will be random chosen and will be notified by email. Each winner will receive Luseta Biotin & Collagen Shampoo & Conditioner set. ARV: $29.95 each