Do you have the Winter Blues? Enter for your chance to win a Verilux HappyLight Touch Lamp from SweetiesSweeps.com. The Verilux HappyLight Touch Lamp mimics sunlight to help you feel happier and more energized all winter long. It's clinically-proven. It's easy. And – just like the sun – it's natural.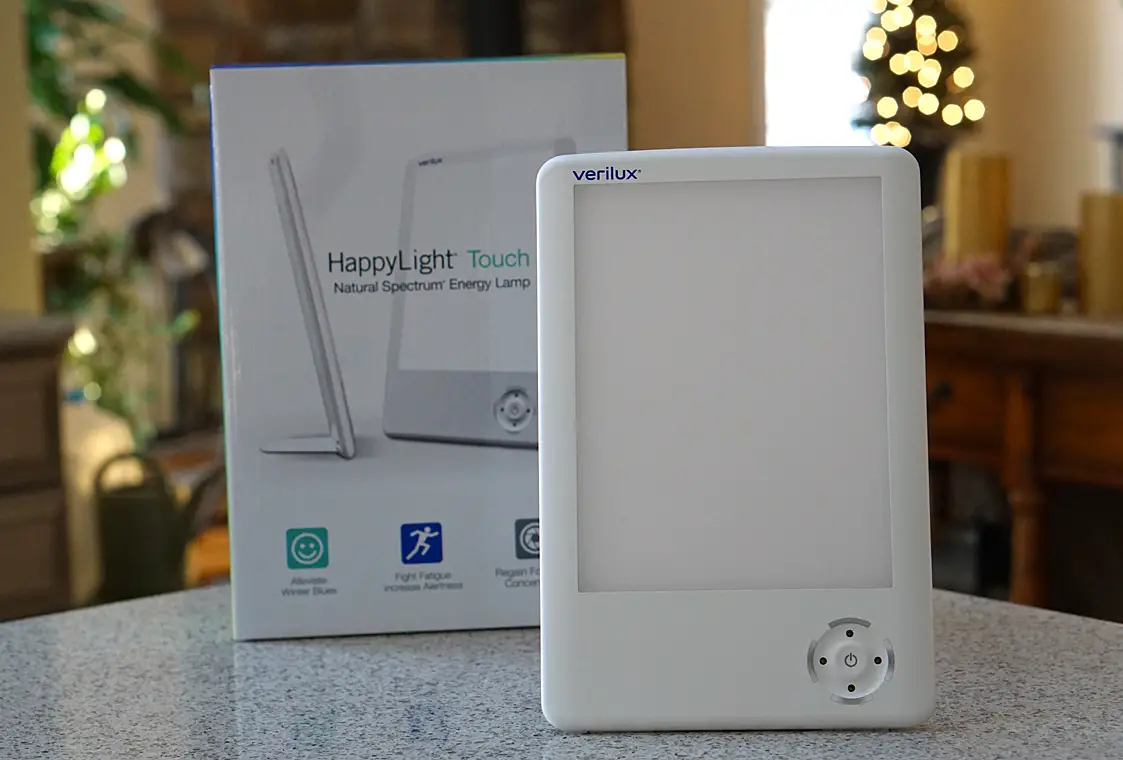 Light therapy brings the daylight indoors. Verilux light boxes mimic daylight by providing full spectrum light without the harmful UV rays. Full spectrum, or natural light, provides important signals to the body to help you relax, focus, and feel revitalized. If you can't get outdoors or there's not enough natural light available, a HappyLight® is a perfect choice to get your daily light intake.
Scientists have demonstrated that bright light therapy can act like daylight to restore balance, mood and energy.
Verilux has been in business since 1956 and their therapy lights are top rated on Amazon


How to use a Verilux HappyLight
1. Turn the lamp on by pressing the dial on the front of the unit.
2. Press and hold for the light level you wish – low, medium or high
High light levels are suggested for those who want an intense amount of light and low light levels are suggested for people who are sensitive to light and don't want as much light as the high setting offers – but you can pick the light level that is most comfortable for you.
3. Place the HappyLight 6″ to 24″ away from your face off to the side and not directly in front of you.
Then, just go about your business – reading a book, watching TV, using the computer – and let the HappyLight do its work without you even thinking about it.
It is suggested that you use the HappyLight regularly and about the same time each day to get maximum benefits. Continue to use the HappyLight daily to feel an improvement in your mood and activity level. When you are feeling sluggish and lethargic, spend more time with the light, sit closer to it or increase the light intensity.
The HappyLight is Portable
Just remove the foot on the back and snap it onto the back and it's ready to take with you on your next trip.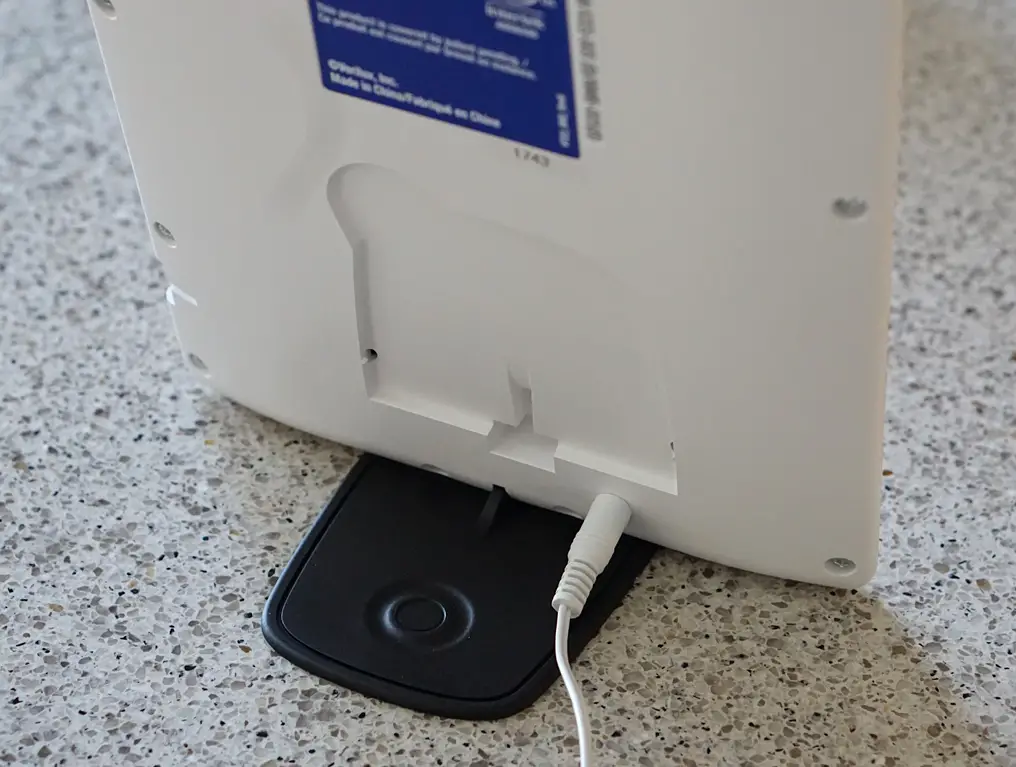 Timer with the Touch-Sensitive Dial
You can schedule the amount of time the HappyLight stays on with the touch-sensitive dial on the front. The center button is the on/off and light level and the light 4 indicators around the dial allow you to set the timer for 15, 30, 45 or 60 minutes.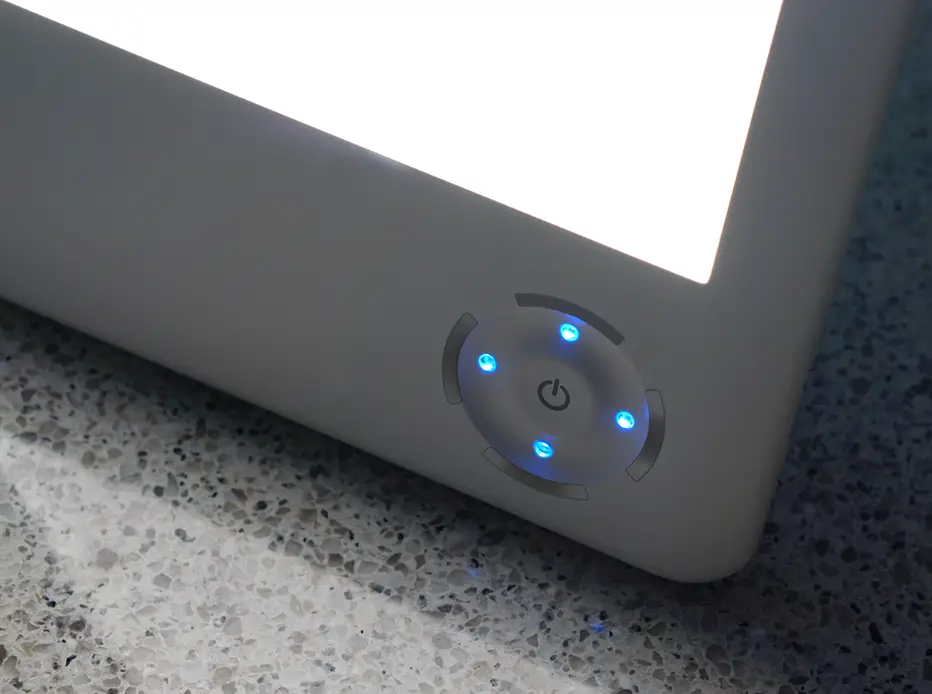 Enter to win a Verilux HappyLight Touch LED Light Therapy Lamp
The HappyLight® Touch is the most convenient and modern light therapy lamp and delivers an intense 10,000 LUX for increased energy, mood, focus & sleep and now you have the chance to win one.
Note: If you do not see the giveaway widget, please wait until this page loads completely
Sweeties Giveaway Rules: NO PURCHASE NECESSARY. By entering this giveaway you are giving Verilux permission to send you email notifications, their email newsletter and updates by email. You may unsubscribe at anytime. Open to all United States residents, 18 and older. This Giveaway begins on January 10, 2018 at 12:00 am ET and ends on January 15, 2018 at 12:00 am ET. One winner will be random chosen and will be notified by email. One winner will receive a Verilux HappyLight® Touch valued at $119.00.

Disclosure: this sweepstakes listing
may contain
an affiliate or tracking link but we
do not use referral links
. Read about our
policies
for more details.