JOANN is giving away $500 $200, $100, $50, and $25 Gift Cards, and other exclusive offers sometime soon! Get inspired for your next project. Sign up now. Only the fastest will score a JOANN gift card.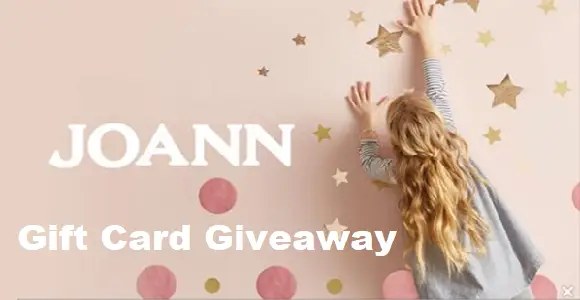 Click Here to Enter | Official Rules
Official Rules: open to US, DC, 18 and older. One entry per person.
This is a Quikly, which means the more quickly you act, the more value you get. Just click the "I Want In" button.
At some point soon, the Quikly will go live. When it does, they'll send you an email or text (depending on your preference selected at opt-in) letting you know the Quikly is live.
You can receive 2 minutes advanced notice that the Quikly is about to go live by following JOANN on Instagram or signing up to receive text offers from JOANN. The maximum amount of time an individual can earn towards an advanced notice is 4 minutes. Be one of the first to claim the Quikly once it goes live. The more quickly you claim, the greater the value you'll get.
Prizes:
1st to 4th fastest person: $500 JOANN Gift Card
5th to 9th fastest person: $200 JOANN Gift Card
10th to 15th fastest person: $100 JOANN Gift Card
16th to 25th fastest person: $50 JOANN Gift Card
26th to 55th fastest person: $25 JOANN Gift Card
All others that respond to the Quikly live release will get 55% Off Any One Regular Priced Item