Yay for big wins! Two Secret site members did just that. By entering sweepstakes that were only open to their state, not only did they have better odds for winning, they actually won!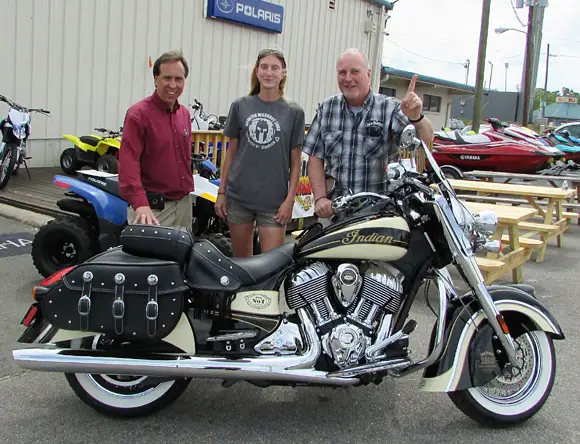 Member Jamie Stanley announced that she just won a "Jack Daniels Indian Chief Vintage Cruiser! AVG $25,000 I am so excited!!!!!!!!!!!!!! This one was only open to AL and like one other state. I even deleted it for a while because I felt like I was wasting my time on it. I am simply speechless and we are going to sell it to help pay off our home. I have been doing this for six years and this is my best yet! I so far have to claim $33,000 worth of stuff on my taxes. I won $5,000 from Christmas tree for life Sweepstakes (1PH Entry) and a car thing for my husband that was $3,000 (1PPD Entry)."
If you are a Secret site member, please join in and congratulate her here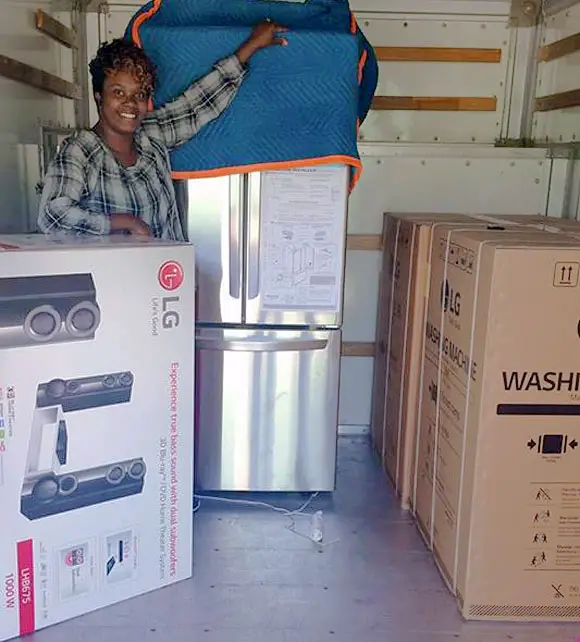 Member, Kellie Lacey let us know on Facebook that "Last week I picked up my appliances package I won from Sweeties Secret sweeps! Thanks to Sweetie and her team!"
Here are some other wins people have won recently. Some are from national sweepstakes and some from local sweepstakes.
From Ellen: I recently won $1,500.00 Visa giftcard from a restricted sweeps for Pennsylvania only.  I wanted to thank you for posting. And tell you that I am so glad that I signed back up for SSS.
From Beverley: I want to thank you for listing the sweepstakes for the Tom's Guide Dell XPS 13 Giveaway. I saw it on a special list you provided, possibly for Valentine's Day Giveaways. I don't remember seeing it in the daily newsletter. I won! One of my four entries out of 10,435 entries was chosen. I received the prize today, just as my husband's laptop was failing. We are both disabled and live on a very fixed income. This is most assuredly a case of winning what we could not afford to buy! Thank you so very much, I appreciate you!
From Gena: Hi Wendy, I am happy to say I am a 1st prize winner in the Kelloggs Saturday vs Sunday Twitter sweep. I won $2,000!
From Pat: I wanted to share with you that I am the first prize winner in the Game on! Sweepstakes. I won a 55″ TV along with other prizes. Thank you for posting these sweepstakes, I have won so much from your site.
What have you won lately?