Get ready to Save, Save, Save! Win, Win, Win! with Checkout 51's biggest CASH Sweepstakes ever! From now until July 5th, Checkout 51 will be giving away $175,000 to over 50,000 different winners! All you have to do to participate is claim an offer from your list.
Checkout 51 is an app that helps you save money on groceries and more without clipping coupons. Every Thursday morning, Checkout 51 updates with a new list of offers. All you have to do is pick the ones you like, purchase them at any store, and upload a photo of your receipt through their mobile app or website. When your account reaches $20, Checkout 51 sends you a check.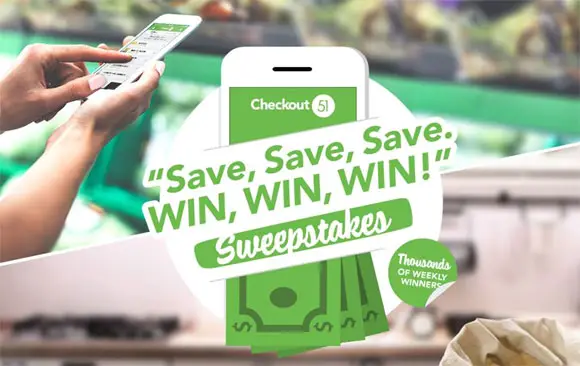 Official Rules: Open to US, DC, 18/age of majority and older. Begins on May 18, 2017 and ends on July 5, 2017. Random Drawing:  (See below). Entry Limit: One entry per person per week.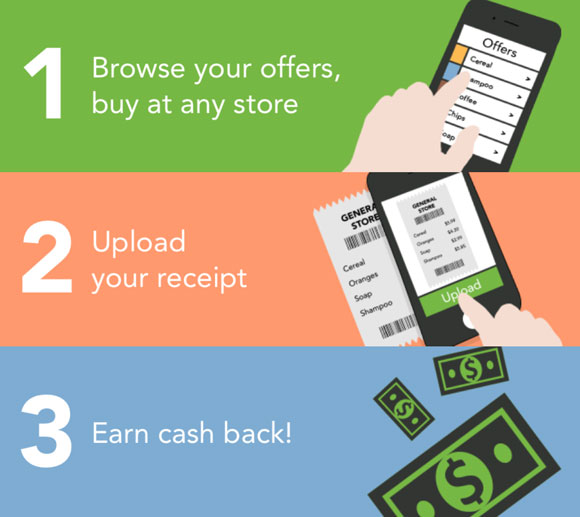 If you do not have the App: you may download the App for free on your Apple or Android device; or, use the App on your desktop computer at checkout51.com. To use the App, you must first become a Checkout 51 member: membership is free.
Checkout 51 App Entry:
Using the Checkout 51 App
Upload a dated, store-identified cash register receipt
You must upload within the applicable Sweepstakes Period which shows the purchase of one or more products during the applicable Sweepstakes Period, promoted in the applicable corresponding weekly offer list available on the App, and you will automatically receive one entry in the applicable Sweepstakes. For purposes of the Sweepstakes, "offers" consist of any offer on the Checkout 51 offer list for which you would receive cash-back credit in return for purchasing and uploading the receipt reflecting such purchase.
Email Entry: No Purchase Necessary. To enter without purchase, send an email message to [email protected] with CHECKOUT 51 SWEEPSTAKES USA in the subject line with your name, gender, and the complete brand and product names of your favorite ten grocery products (without repeating any brand and/or product name) in the body of the email. To enter without purchase, you must first become a Checkout 51 member by signing up on website or through the Checkout 51 App. Sign-up or Download the App at checkout51.com
Weekly Entry Periods: 12:01 a.m. local time zone of the entrant on the start date and ends at 11:59 p.m. local time zone.
May 18 to May 24th, Drawing on May 29th
May 25th to May 31st. Drawing on June 5th
June 1st to June 7th. Drawing on June 12th
June 8th to June 14th. Drawing on June 19th
June 15th to June 21st. Drawing on June 26th
June 22nd to June 28th. Drawing on July 3rd
June 29th to July 5th. Drawing on July 10th
(7,417) Prizes Per Week for Seven Weeks:
Weekly prizes include
(1) $2,500
(1) $1,500
(1) $1,000
(4) $500
(20) $100
(40) $50
(100) $25
(250) $10
(1,000) $5
(2,000) $1
(4,000) $0.50
$500 – $2500 (are awarded as a check mailed to the winner). Prize lots $0.50 – $100 (are awarded by direct deposit into the winner's Checkout 51 account as cash back credits