HGTV New Smart Home Sweepstakes is launching on April 12th. #HGTVSmart Take a look at what you could win from the HGTV Smart Home Sweepstakes.

During the sweepstakes period for the HGTV Smart Home Giveaway 2017, which begins at 9 a.m. ET on April 12 and runs through 5 p.m. ET on June 2, 2017, you will be able to can enter twice per day at HGTV.com and can sign up for daily email reminders. Come back to SweetiesSweeps.com because we will have all of the details.
Sign up to get notified so you won't miss out on this awesome prize!
The HGTV Smart Home features a spacious three-car garage, a wet bar, home office, generous pantry and laundry area, as well as a sleek, modern pool for cooling off in the desert heat.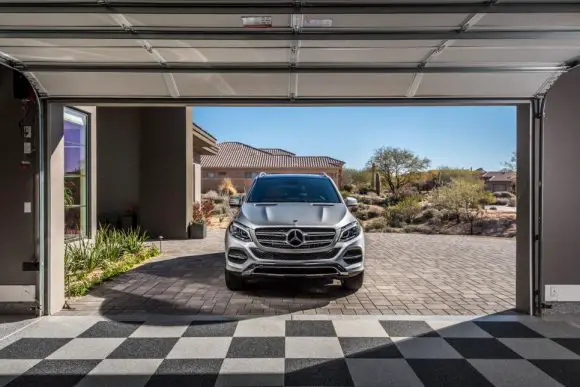 This year, the HGTV® Smart Home finds the perfect backdrop in "The West's Most Western Town," Scottsdale, Arizona. Planned by local architect Candelaria Design Associates and constructed by local builder Eagle Luxury Properties, the home is part of a grand prize package valued at more than $1.5 million that will be awarded this summer. In addition to the home and all its furnishings, the grand prize package includes a 2017 Mercedes-Benz GLE 550e 4MATIC® and $100,000 from national mortgage lender Quicken Loans®.
Take a Peak Inside of the HGTV Smart Home
The single-level Southwestern-style home is approximately 3,300-square-feet, with three bedrooms and three-and-a-half bathrooms, cleverly constructed with tech gadgets and smart solutions to enhance entertaining and everyday living.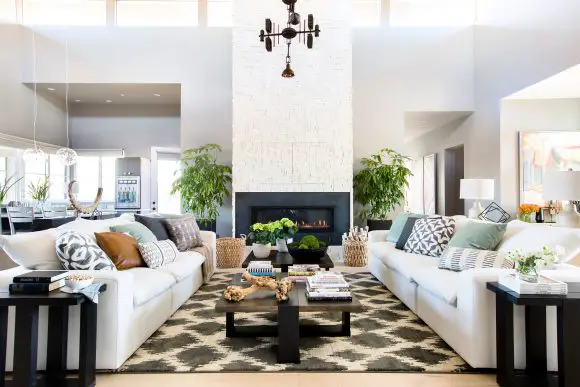 "We look for neighborhoods and cities with a sophisticated combination of tech and culture that makes it a desirable place to live. Following the homes in Raleigh, Austin and Nashville, we felt Scottsdale was an impeccable choice," said Ron Feinbaum, HGTV's General Manager of Home Promotions. "It's such a vibrant destination for those seeking year-around family fun, whether on vacation or as a place to call home."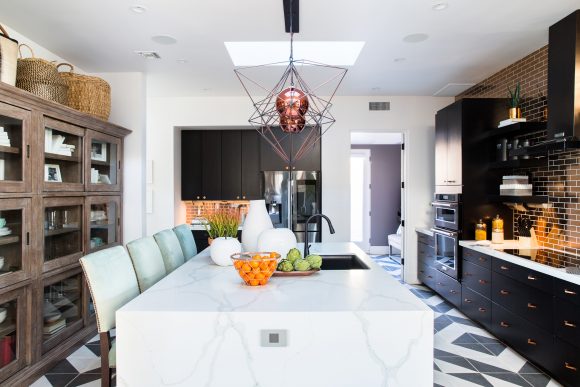 HGTV Smart Home 2017 host and interior designer Tiffany Brooks took her design cues from nature, using a variety of stone, metal, wood, leather and glass materials in the home's perfectly appointed décor. The home's style is current, yet authentic; simple, yet thoughtful. Its architecture embraces a clean-lined, masculine feel, while evoking a feminine touch through the use of soft textiles and fabrics. The colorful canyon-style home offers tranquil interiors and a serene view of the desert. Nods to Arizona are prevalent in the design through antique tribal elements and doses of the area's amazing artistry.