Let Oh! Nuts help you celebrate Hanukkah this year! We want to make your Holiday even better with a beautiful golden tower packed with delicious goodies, nuts and chocolates! Do you want to win this gift for FREE ?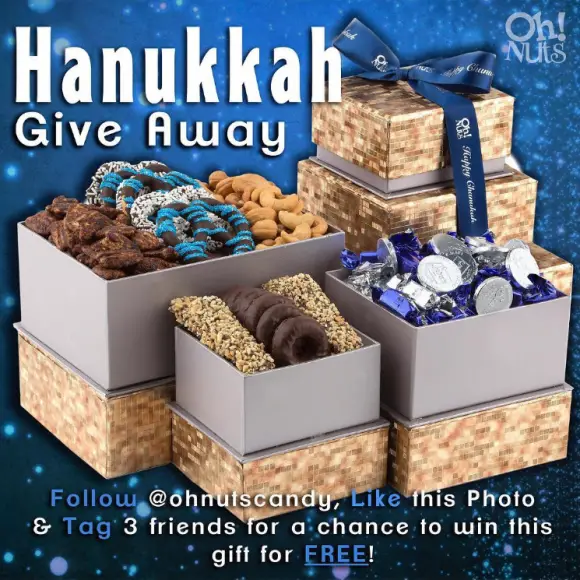 All you need to do is to enter:
1. Follow Oh! Nuts on Instagram
2. LIKE this photo
3. Tag 3 of your friends in the comments
You must have all three to win ! Easy right? Winner will be announced Tuesday the 27th. Good Luck!