Have you always wanted to try out the Secret site? Here's your chance to win a 3-month Secret site membership. There will be ten winners! As a member of the Secret site you will get all of the sweepstakes we list here on Sweeties Sweeps and a lot more all in one place.
Sweeties Secret Site Membership Benefits:
All sweepstakes that are listed here on SweetiesSweeps.com are also on the Secret site, listed days before we listed them here on SweetiesSweeps.com
500+

Good

Bonus Nationals sweepstakes each month
QUICK ENDING Sweeps that are only open for 1 to 2 weeks
Local sweepstakes for your state (much better odds for winning)
A Favorites List to organize and enter all of your "favorite" sweepstakes from
A Mobile-friendly site for entering from your smartphone or tablet
AD Free! The Secret site is ad-free and always will be
Daily Email Updates from Categories you are subscribed to
A supportive sweepstakes community
Personalized help when you need it

The Secret site is just $30 a year!
That is the cost of one dinner out and less than any money you would use to gamble at a casino or spend on lottery tickets. We cannot guarantee you will win but we try hard to find sweepstakes that have better odds. Join Now
Want to Earn a $10 Amazon Gift Card?
Did you know that if you get just 2 people to join the Secret site you can earn a $10 Amazon gift card? We call it Sweeties Rewards! You must be an existing member to earn Sweeties Rewards. Read about it here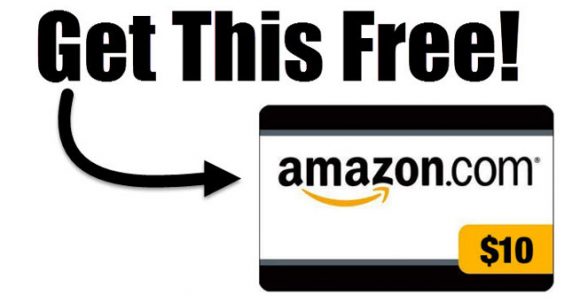 Did you know that Secret site members consistently win BIG?
Some recent SSS winners include Tamara who just won an $8,000 trip to her choice of six locations (this is her 13th trip in 3 years), Stephanie who won a $6,000 basement makeover (at least 3 other winners were Secret site members), and Kasey won $10,000. A few others members recently won NFL football tickets + $1,500 cash from a sweepstakes that we only listed on the Secret site and not here on our public site. Even sweepers who live in Alaska are winning! These are just a tiny handful of the winner stories. In a lot of cases, almost all of the prizes given away in a particular sweepstakes are being won by SSS members.
Tamara: "Hi Sweetie! I'm pretty sure this was in the SSS and I was a grand prize winner! CONGRATULATIONS! I won a trip for me and up to three guests to my choice of one of the following six locations; Los Angeles; New York; Orlando; San Francisco; Las Vegas; or Chicago. The trip is worth $8,000"
Stephanie:  "I think this might be my biggest win! $6,000 for a "basement makeover" (aka a living room makeover for me), choosing from a list of available items. It came at perfect timing because there is a couch on the list and mine just got a tear down the middle! Probably also going to pick up a foosball table to fulfill all my teenage "when I grow up" fantasies, and a few other things like an iPad and XBox!"
Mary from Alaska: "I was selected as the AK winner for this sweepstakes. I am wicked excited and must start on my passport tomorrow." She won a Yoga Retreat in Dominican Costa Rica for two that includes yoga classes, 3 meals a day and $500 cash. A trip worth $8,000. There were other winners from the Secret site who won this trip for their state as well.
Kasey: "I entered this sweeps like crazy! I was really aiming to win the trip prize so I could pick the Alaskan cruise. The date came and went for the trip winner announcement and I forgot all about it. My husband called me yesterday and he received an email saying he won the holiday prize of $10,000!!! I couldn't believe it! I say all this to remind everyone to be persistent and never give up! It also goes to show how valuable a Sweetie's Secret Sweeps membership is and that it's worth WAY MORE than $30! I never would have known about this sweeps if it weren't for the Sweetie's team. Thank you all so so much for all that you do!!!"
Winners Announcement: Visit my Winner's List page to see if you won.

Sweeties Giveaway Rules: NO PURCHASE NECESSARY. Open to all United States residents, 18 and older. This Giveaway begins on October 27, 2016 and ends on November 2, 2016 at 11:59 pm ET. The Winners will be randomly chosen on or about November 3, 2016 and will be contacted by email and listed on the winner's page. Ten Winners will each receive a 3-month subscriptions to Sweeties Secret Sweeps. If you win and you are already a member your account will be extended for 3 months.