I'm giving away a ForagerGO Metal Detector! If you have ever wanted to get into metal detecting, enter my giveaway and you may just win a brand new ForagerGO Metal Detector. Forager is giving away 5 metal detectors to Sweeties readers! I recently spent hours reading reviews for beginner metal detectors and decided to purchase the ForagerGO Metal Detector Starter kit from Amazon to use with my grandkids. While there were many pros and cons when reading all of the reviews, what impressed me about this metal detector was the company – specifically, that they took the time to answer the questions, comments and concerns of their customers on Amazon.
If you check out the Amazon listing you will see it shows Unavailable but I am working directly with ForagerGO to get a metal detector to giveaway. They will be back in stock shortly too in case you want to purchase one.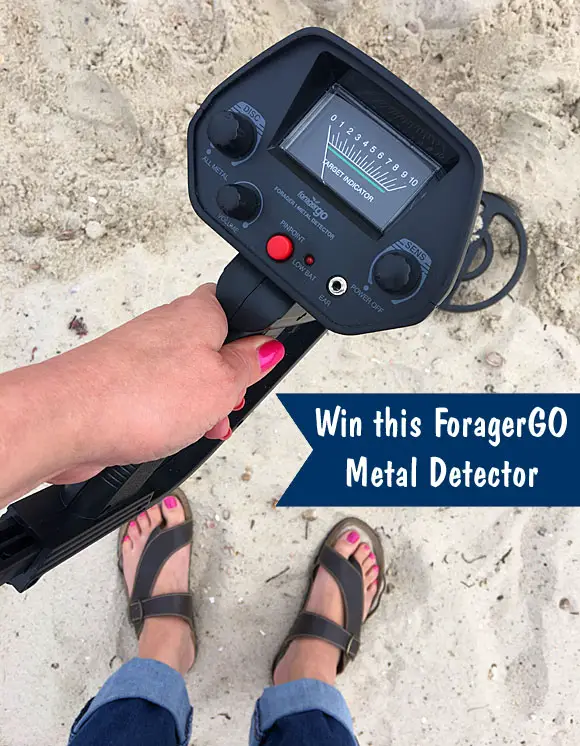 If you like winning sweepstakes you may like metal detecting because you can use it to go on a treasure hunt for coins, jewelry, and maybe even lost cell phones.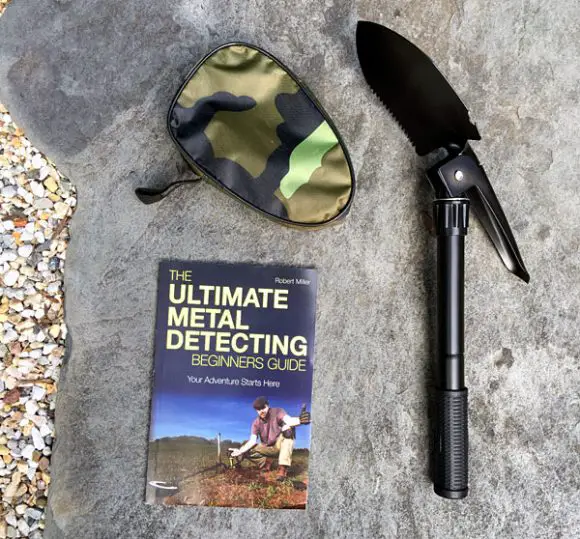 The ForagerGO Metal Detector Starter kit comes with the metal detector and bonus 5-in-1 folding shovel with case and The Ultimate Metal Detecting Beginners Guide in paperback format and also PDF that is sent to you by email. The folding shovel is well-made and a nice added bonus. The ForagerGO metal detector is perfect for beginners and for kids and makes a great holiday gift too.
We took our Metal Detector to the beach to look for treasures after everyone had gone home for the day. We had a lot of fun trying to find treasures in the sand but in the end we only found a metal pipe and a bottle cap. That does tell us though, that this metal detector works fine. Metal detecting takes patience but I once talked with a man on the beach a few summers ago who was metal detecting who has found lots and lots of gold jewelry and cell phones so it is definitely possible.
Watch the video and check out the fun we had.
15% Off Discount Code
New Home Innovations, the company who sells the ForagerGO Metal Detectors is giving Sweeties Sweeps readers a special 15% off discount for the purchase of a ForagerGO Metal Detector.
Retail Price: $69.97
Winners List
Congratulations to our winners
Jennifer Ramirez
Paula Newman
Dena Riddle
Mary Monagan
Ronnell Storie
Get Notified when I am running a new giveaway
ForgerGO Metal Detector Giveaway Rules: NO PURCHASE NECESSARY. Open to all United States residents, 18 and older. This Giveaway begins on August 22, 2016 and ends on September 23, 2016 at 11:59 pm ET. The Winner will be randomly chosen on or about September 26, 2016 and will be contacted by email. Five winners will each receive the ForagerGO Metal Detector Stater Kit as shown above. The metal detector will be fulfilled by the seller through Amazon.