It's summer so why not add a pop of color to your nails, jewelry and clothing #SummeratCVS I found this fun summer ring at CVS stores and just love it. I wear it everywhere and it goes perfectly with my blue nails. #bluenailsdontcare My 2-1/2 year old grand daughter thinks the ring looks like the earth inside of the universe.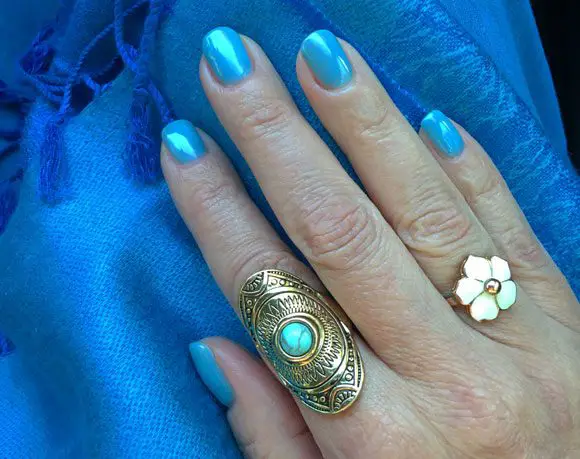 I just launched my YouTube channel this week and to celebrate I'm hosting a giveaway. One Sweeties Sweeps YouTube Subscriber will receive CVS gift cards to go shopping at CVS so you can buy your own fun summer jewelry (or whatever you want). The winner will also receive a copy of the book, Only in Naples by Katherine Wilson. This best selling book is "full of lighthearted humor, sumptuous food, the wisdom of an Italian mother-in-law, and all the atmosphere of Elena Ferrante's Neapolitan Novels, this warm and witty memoir follows American-born Katherine Wilson on her adventures abroad. Thanks to a surprising romance – and a spirited woman who teaches her to laugh, to seize joy, and to love – a three-month rite of passage in Naples turns into a permanent embrace of this boisterous city on the Mediterranean."
About the Book:
When I saw the sea at Gaeta, I knew that Naples was near and I was coming home.
"There is a chaotic, vibrant energy about Naples that forces you to let go and give in," writes Katherine, who arrives in the city to intern at the United States Consulate. One evening, she meets handsome, studious Salvatore and finds herself immediately enveloped by his elegant mother, Raffaella, and the rest of the Avallone family. From that moment, Katherine's education begins: Never eat the crust of a pizza first, always stand up and fight for yourself and your loved ones, and consider mealtimes sacred—food must be prepared fresh and consumed in compagnia.
Immersed in Neapolitan culture, traditions, and cuisine, slowly and unexpectedly falling for Salvatore, and longing for Raffaella's company and guidance, Katherine discovers how to prepare meals that sing, from hearty, thick ragù to comforting rigatoni alla Genovese to pasta al forno, a casserole chock-full of bacon, béchamel, and no fewer than four kinds of cheeses. The secret to succulent, tender octopus? Beat it with a hammer. While Katherine is used to large American kitchens with islands and barstools, she understands the beauty of small, tight Italian ones, where it's easy to offer a taste from a wooden spoon.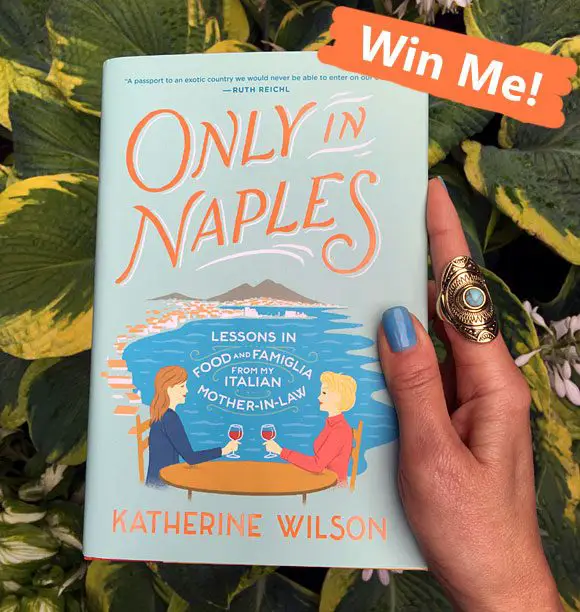 How to Enter Sweeties Summer at CVS Giveaway
This one is easy. Just subscribe to my YouTube channel to enter. To get bonus entries, leave comments on any of my videos. Right now there are 4 videos but there will be more. I want to educate you on how to use Snapchat, Twitter, Pinterest, Instagram, and give you tricks for Facebook as well through my YouTube videos.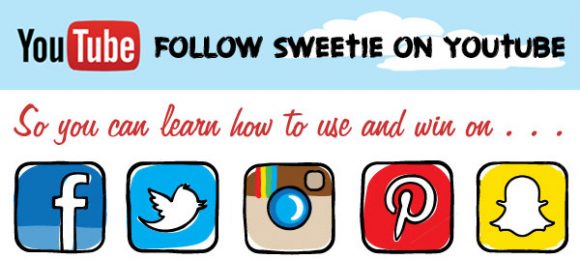 An educated Sweeper wins more prizes!
Also, if you haven't already joined Snapchat you really should. You do need a smartphone or tablet to use Snapchat because it is only available through their free app. I share hot codes, text sweeps, and more on my Snapchat channel daily. Follow me and watch my snaps. You can view them over and over for 24 hours too in case you missed them. And, once you learn how to take screenshots you can save them on your phone or tablet to look at again.
Don't know how to use Snapchat?
Watch my YouTube videos to learn. Tell me what you want to learn about Snapchat and I will make quick 1 to 2 minutes videos that will make you an expert Snapchatter in no time. Snapchat is here to stay and it's only going to grow.
How to Follow Sweeties Sweeps on Snapchat
It's easy to follow me on Snapchat. Open Snapchat, swipe down and tap Add Friends. tape Add by Username and type sweetiessweeps and tap Add Friend
How to View my Snaps
Once you follow me just open Snapchat, swipe to the left and look for my name, tap on it and my snaps from the last 24 hours will load. Each snap (a photo or video) lasts from 1 to 10 seconds so they go by quickly but you can replay them over and over until they expire and go away.
Wait for this page to load completely so you can see the Rafflecopter giveaway widget. If you don't see it you can leave a comment below to get your first entry.
Giveaway Rules: NO PURCHASE NECESSARY. Open to all United States residents, 18 and older. This Giveaway begins on June 28, 2016 and ends on July 9, 2016 at 12:00 am ET. The Winner will be randomly chosen on or about July 10, 2016 and will be contacted by email or YouTube.