Entering sweepstakes is what we do to be able to win great prizes! Here are some winner stories that have come into the Sweeties Inbox over the last couple of weeks. Let them inspire to keep entering.
What have you won? Email me your story and we will include it in our next Winners Roundup. Have a winning story you want to share now? Just leave a comment below
New Sweeper Jessica Staley asks…
I'm new to sweeps and instant wins, but I was curious how often do y'all win and what are some of your best wins?
Samantha shares "It seems like sometime I will go months with out winning and then I will get a few in a week. My best wins has been $4,000 Home Depot cards and a $3,900 swing set. good luck n hope u got lots of wins coming your way"
Mindi is a long-time Sweeties Sweeper "I've been sweeping for 6 years now. My biggest wins are $5,000 check, $1000 visa GC, $500 Dick's sporting goods GC, $500 Kohl's GC, Wheels & Tires worth $2500, iPad 2, and an Xbox One. I've won tons and tons of smaller prizes and gift cards."
Benjamin Said: It's only like my second week on the Secret site and I was so freaking excites to get the call this morning!!  Airfare, hotel, passes worth $2,555. If I hadn't already been planning on being a member for life, this sealed it. Read more
Tara agrees "I usually win about once a month. Biggest prize was a tv. Have also won gift cards, games, movies, shoes, kuerig coffee maker and many other cool things. I agree consistency is key."
Connie says "Not as often as when I started 16 years ago. In 2000 I won a 10 day trip for 2 to England and France that included everything except meals, and there was a $$$$ check included for that plus any trinkets I might want to buy. I'm amazed at people who win big things now. There are so many people entering nowadays."
Luna said "I've won a Mother's Day shopping spree with limo, many gift cards, several game systems including a PS4 and the list goes on. Stick with it…it will eventually pay off. I've had many dry spells but it's expected. Good luck to you"
Joanne's Advice "Over the years I have won all sorts of things from tee shirts to trips. I win at least 1 or 2 trips every year. I think the best year total was over $12K – and I think that is a low number for some sweepers. You just never know what will show up! But you do have to be consistent. If I enter a daily sweep, I do it every day until the sweep is over."
My name is Mona Martinez….just messaging to say THANK YOU!!!!! I've won so much from your Secret Sweep site 🙂  I was just informed I won a grand prize included was a prepaid $1,500 Visa card! Thank You! We are finally going to DisneyWorld next summer 🙂 Thank you Thank you Thank you again!
Bruce is a big winner "I know this is going to sound like bragging but my biggest win is a 2016 Ford Fusion I won in January." Read more here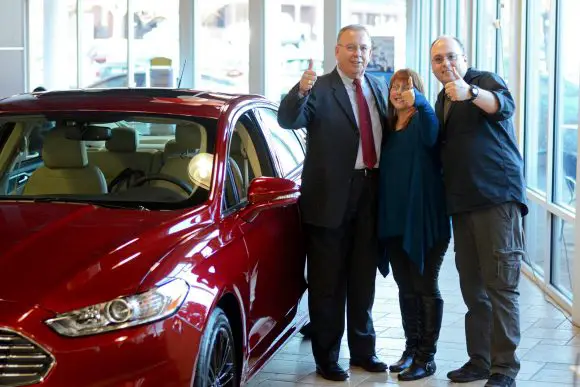 Carla told her "Best win was in 2004 a Embroidery machine Value 14,000$ But have also won a trip to the Marlboro ranch 6000$, Gift cards, Movie props, food, clothes, Tablets, phones. To me this is the best job in the world!"
I've been a member of your site & following on Facebook since February, since following you I've won more than I could ever imagine (at least once every week, something comes in the mail or I get an email saying I won) I'm going to continue with your sites because it was the best investment I've made in a long time, thank you for all you do, it is greatly appreciated!!! I just won a $100 Lowes gift card from a local sweepstakes only on SSS that I just received in the mail!!! I can't wait to spend it….
Stephanie agrees "I've been entering sweepstakes since 2014, but did radio contests starting in 2010. I still win the most on local radio. I enter as much as I can.. Usually a few hours a day. I average about 5 wins per month, which include radio wins. My biggest win was a trip to Boston in 2014 and I've won two $1000 checks. A few tvs, several wireless speakers, tickets to sporting events, coolers, and tons of t- sheets and coozies! The key is being organized and persistence. The more you enter the more you win. Also, join the secret sweeps site. It will pay for itself. I just won luke Bryan tickets from there today. Download sweetie's spread sheet to keep track of your wins, that way if something hasn't arrived, you can follow up on it. My advice, have fun and help each other out. I could not believe how serious some people take it.. I had to delete my old Facebook for sweeping because of the drama.. I no longer do voting contests because of it."