Entering sweepstakes is what we do to be able to win great prizes! Here are some winner stories that have come into the Sweeties Inbox over the last couple of weeks. Let them inspire to keep entering.
What have you won? Email me your story and we will include it in our next Winners Roundup. Have a winning story you want to share now? Just leave a comment below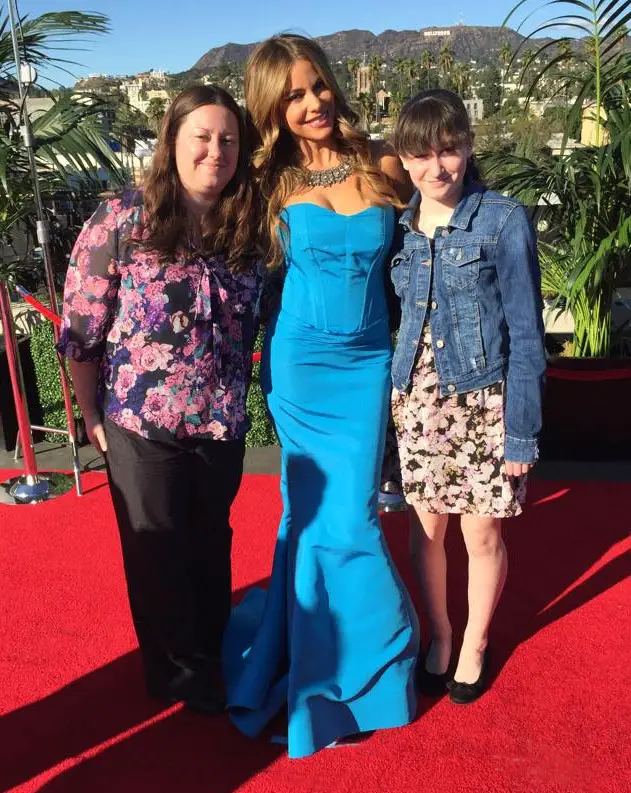 Ilona: Thanks again for posting about the Sofia Vegara Sweepstakes on your Facebook page. I was the grand prize winner and met her today! #partofourFamily I won a 3-day trip to Los Angeles with a with 2 nights hotel, airfare, ground transportation (car service to photo shoot, hotel, airport), and a 500 gift card for incidentals (still haven't received it,) Husband had to work so my 11 year old daughter took his place. Everyone was SOOO nice. Lots of fun and we met her son too.
Aarti: When I first started sweeping 1.5 years ago I stumbled on Sweeties website. I tried a few others but I liked this site the best. I even joined the secret site.  I started to see the wins come in quick! Most recently I won a grand prize which included $10,000 to Target and $3000 towards taxes!! I was so shocked. I would not have won if not for Sweetie and her team. Overall in the last year I have won over $20,000 in just cash and gift cards. I have also won things like concert tickets and football tickets, an iPad mini and the list goes on. If my friends ask me where to start I send them right to sweetiessweeps.com!!! Thank you Sweetie and your team for all that you do!!!!
Tom: I won this 2014 Hyundai Santa Fe Sport as 1 of 5 finalists at the September 16 Atlanta Braves Game. It was a Georgia only text sweeps.  About 2 weeks later I was the grand prize winner in a Bojangles Sweepstakes. I won a $100.00 Bojangles gift card a $1000.00 AMEX Gift Card, a Coleman NXT 100 Grill and a Samsung 60″ Smart HDTV Set. It also was a Georgia Only Sweeps.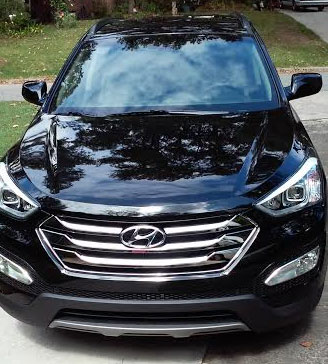 Jennifer: Just found out I was the winner in the Chinaberry Isabella Holiday Gift Box sweeps!!  Such beautiful stuff, I can't wait till it comes!  Thanks for posting it!!
Rita: I won the Zillow Home Sweet Home Pottery Barn Sweepstakes. $15,000 in Pottery Barn Gift Cards! I still can't believe it.
Ilona: Thank you for all you do! I stumbled upon your site back in 2010 when I had a won a year supply from Procter & Gamble of shampoo, conditioner, razors, makeup, etc. and other various items via a Facebook daily Sweepstakes. Since then I will enter sweepstakes early in the morning while kids are eating breakfast and late at night when they are going to bed. I will do the occasional glance during the day on my phone (for those word of day ones.) I am consistent on entering and have an VERY POSITIVE attitude. On average I tend to win $1,000 per year in prizes. They are mostly coupons for free food items (M&M's, Snickers bar, things I don't necessarily need) and a few bigger items like an XBOX or tablet. However, this year I have won a few grand prizes, a trip, gift cards, TV, mini fridge, and countless other things. I just wanted to say I am grateful for all you do and all your readers for their help! To anyone else who reads this, remember stay positive!
Roxi: I'm not sure if I entered through the Secret site or regular site, but I just got a call from Super Value saying I am the $1000 winner of their grocery giveaway. Thanks so much! I love your sites and I love winning. This happened at the absolute best time!
Vincenza: I just got an email saying I won a trip to Hawaii!! I am still crying and shaking here. These are the details. You won a vacation package for winner and one guest for four nights and five days to Lanai, Hawaii that includes two round-trip coach airfares, two round trip ground transfers between Lanai Airport and hotel, Deluxe hotel accommodations for four nights, two admission tickets to Keahiakawelo and Garden of the Gods, $500 cash for winner. This Prize has an Approximate Retail Value of $5,900.00
Wendy: Hey there! I've just been dabbling for 3 weeks or so on contests/giveaways etc..   ur site is interesting & will read more on it. This past Saturday I was an 'Instant Winner" and I won $100 Visa gift card. So Excited! I've never won anything & I'm new at this.