OFM, a leading office and school furniture manufacturer, distributor, and wholesaler, announced the winners of the "My Desk Says" social media contest. The contest asked office workers to share photos on Twitter of their desks along with the hashtag #MyDeskSays and a brief description of what their desk said about them and their work.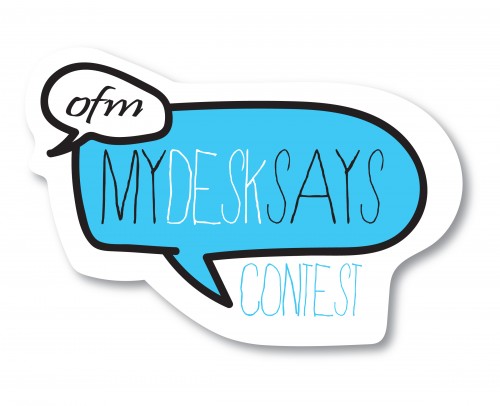 "The office desk is really just an extension of the human mind," said Blake Zalcberg, chief executive officer at OFM. "This is the workshop where you do your thinking every day, basically, and it can be revealing, often unintentionally, about what's going through your head. It was fascinating to see what people thought about their desks in this contest."
Jan Repman of Etters, Pa., won the "Messiest Desk" award, while Philip Bock of Kohler, Wis., was the winner of the "Most Organized Desk". Krista Bainbridge of Milwaukee won the "Catch-All Desk" award. The winners will all receive an OFM chair of their choice.
In previous contests, OFM has asked office workers to share creative ways they prevent coworkers from stealing their stapler, what kinds of doodles they draw in long meetings, and why they deserved an "office makeover."
"Contests like this allow OFM to see office furniture in its natural habitat," added Zalcberg. "We always learn something new about how people use our products when we ask them to share photos or even just stories about what they do at work. And I think that people get a kick out of sharing them too. The modern office can be an interesting place."