Entering sweepstakes is a fun and often lucrative hobby. Just ask some of these winners and take a look at their photos. Amazing! Share your wins with us below and on Facebook.
Cindy: I finally won a trip to a great destination Orlando, Florida. I am the Grand Prize winner of the ParentConnect.com Nickelodeon Gillette Sweepstakes. I can take my grandson too see the Minions and Mickey Mouse. Thanks so much for posting the sweep.
Jennifer: Just wanted to thank you – I won the daily prize of $585 from the Gerber 85th anniversary sweepstakes
Leanne (From the Secret Site): I got a call yesterday that I won a 2013 Ford Escape ARV $30k!!! I am still not confident I'm not having the longest heart attack of all time. Couldn't sleep all night either! I've never had a car before, but we're thinking if we sell it we can be completely out of debt and own our house outright, what a life changer! I hadn't won anything for about 2 months and was getting pretty down about it, but my boyfriend kept telling me something big was coming, he was so right! This one was ending Dec 31, so you might still get a prize! Stay positive!
Amy: Thank you for your site! Now that my paperwork is all submitted and straightened out, I can happily announce… I WON A TRIP TO SEA WORLD IN ORLANDO!!! Hotel, air fare, sea world tickets and spending money included! Arv $5,000!
A Secret Site Member: I love your site.  I just started sweeping in May.  I joined your secret site 2 weeks ago.  I've already won $400 worth of stuff. My favorite prize so far is the Budlight Monster DNA headphones. Just the night before my husband said he needed a new pair!
Tracy: I just got off of a Skype session with the hosts of Hallmarks Home and Family…and I WON the trip to Punta Cana!!!!!! I am excited beyond words!!!!!!!!! Thank you so much Sweetie for the posts and everything you do!!!
Debra (From the Secret site): I received notification by telephone that I won 2 tickets to Kentucky Oaks and 2 tickets to Kentucky Derby, along with some other things. My husband received notification 10 minutes later that he also won the same package. Woo Hoo!!! Entered through posting on Sweeties Secret Sweeps. Two wins worth $2,300 a piece…I think I recovered my $25.00 investment this year. Thanks to the Gang at Sweeties!
What are some of your favorite prizes
Kim: I should probably say the Fiat 500 I won, but since hubby is actually the one who drives that every day, I think my favorite win is the trip to Orlando I won a few years ago.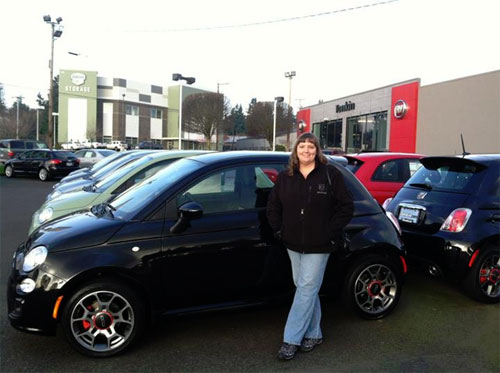 Dawn: $5,000 to Best Buy! We were able to get a lot of nice electronics and an elliptical!
Heather: $2500 gift card to Poshtots!- and, funny enough…. an inexpensive but fun and Blingy Vaseline jar haha! We have a trampoline on the way, so that might end up taking the best prize ever spot, but, we'll have to see when it gets here
Kristi: I was the grand prize winner in a Lay's/Pepsi Pro Bowl sweep in 2006. I only entered 8 times too. I won a 4 day/3 night stay to Hawaii. Roundtrip air, stayed at the Hilton Hawaiian Village, a luau in my honor, $1,600 in American Express, gift bags full of Pepsi/Lay's products. It had 2 beach towels shaped liked surf boards that were really cool. And lastly 4 tickets to the Pro Bowl. We had an absolute blast. The Hilton Hawaiian Village was beautiful, I have a bad back and the beds were SO comfortable. It was wonderful. The Pepsi/Lay's people were awesome too.
Pamela: $2500 from Spangler candy company but the brief case filled with Slim Jims was cool too
Sharon: Bud Light Best Round Ever, Bud Light UFC Fight, Disneyland trip, Home Theater, $11,000 GE shopping spree, $10,000 cash, Pandora bracelet
Quineka: My trip to Cabo San Lucas
Lori: 52″ TV from Lays
Amanda: My fav was the $1000 Visa I won from the Wendy's sweep and the $1000 GC from the Gilt sweeps
Danyelle: My Orbitz 50 faves trip to New York City worth 7,800 plus 2,000 cash!
AnnMarie: $5000 from Perrier! It was supposed to be a tennis camp trip, but they gave me the cash instead. We used to to buy our dining room furniture!
Sheila: $5,000: Red Vine National Licorice Day 2012: My biggest win yet !
Tammi: I have only been sweeping for 6 months. My favorite so far are 55 inch flat screen TV, $600 HTC windows phone and $500 Visa card
More winners stories:
The winner for the Brake For Tetley contest was Valerie Degnan who won for her photo of herself enjoying a traditional silver tea service while on a break from her job as an electrician at Pittsburgh International Airport.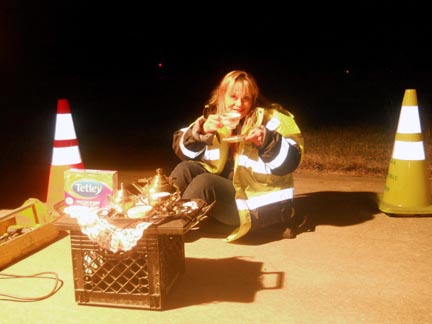 Though I am an artist with a degree in interior design, in our current economy, I make my living as an electrician maintaining the airfield lighting at Pittsburgh International Airport. The night hours and weather can be brutal and the work tends to be mind-numbing; but when I break for a piping hot cup of Tetley tea, I am transported to the English countryside, where I am free to ponder roses and design patterns instead of trucks and lighting reports.
Jaimee: The first is of our (HUGE) completely customized sectional that was delivered from Bassett Furniture.  The second photo is a view from our seats from the Rose Bowl game, just as people were coming into the stadium.  Great seats – all touchdowns were on our end of the field.  All 4 of the Rose Bowl trip winners from this sweep were from SSS, so we got to meet some fellow members.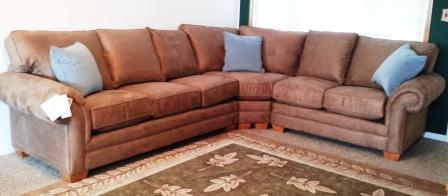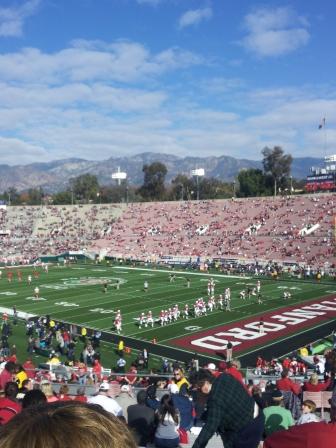 Karen: OMG!!! I just got an email from Gorilla Run Blue chip Sweeps. I won a laptop!!!! A $999 value! I am so excited, I have a very old laptop and this is the biggest sweeps Ive ever won! Thank you Sweetie!!!!!
Michelle: Just got an email that I was the grand prize winner in this. I'm still trying not to pass out! THANK YOU SWEETIE!!! SUPER EXCITED!
Nichole: Here is one of my wins from this week. I won this pair of shoes from the Finish Line Minimus Shoe Sweeps. I had no idea I won until the box arrived on my porch. Nice surprise package 🙂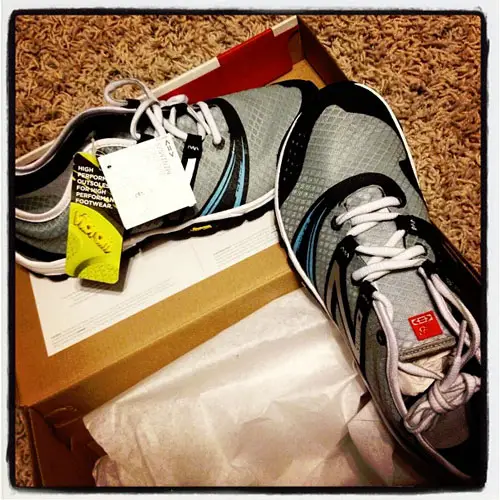 Kina: FedEx just delivered $500 in gift cards from a Secret Site win!!!! I had NO idea that I won!!! That's $600 in gift cards in less than a week! If you are considering joining the site it is so worth it! Thank you Sweetie!!! This will buy plenty of clothes for my babies!!!
Jenny: My husband won the Bosch Drill n Drive RAM truck!  Thanks, Sweetie!!!