Check out all of the fabulous things Sweeties readers are winning by entering sweepstakes and playing instant win games. As they say, seeing is believing.
Are You New to Sweeties Sweeps? Sign up for the Free course, Sweeping 101, to learn how you can be a winner too!
Each week we will feature prize picture from Sweeties Sweeps readers. Do you want to share a picture of something you have won? Email us at [email protected] and we will include it in our next update.
Please make sure to tell us what sweepstakes you won it from and give us a short description of your prize.
Note: Many of these pictures will also be shared on our Pinterest Sweepstakes Prize board. If you do not want it shared there please let us know when you email your picture.
Need a Pinterest invite? Email us and we will send you one.

Sweeties Win: I won a Blackberry from the Tiger Direct Million Dollar Sweeps. It just came this week. It's pretty slick!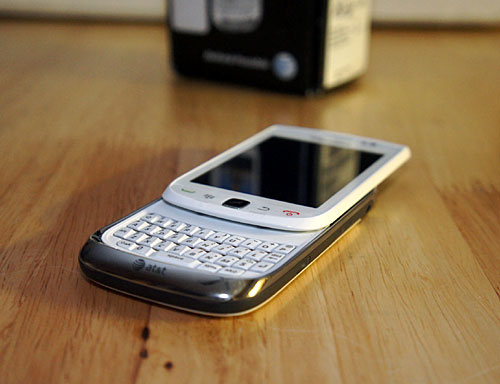 Nichole's Win: Here is the iPad I won from the SpotDash app.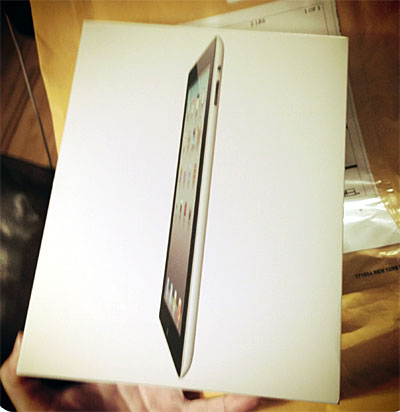 Some of Holly's recent wins: The  first one is from Pet Health Central's pet of the week contest. The second one was Sweeties giveaway. The third was Chilean Avocado book giveaway.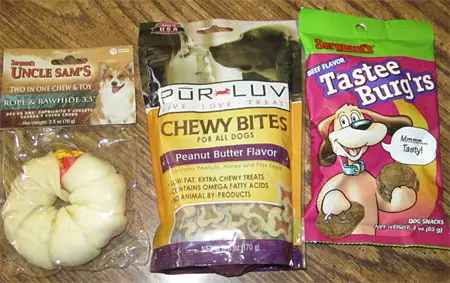 Janet's Win: Just recently, my husband and I returned from Las Vegas.  I was notified in December that I had won the grilling.com "Be a Pit Master for a Day" contest.  The trip included all the goodies listed below.  We had such a terrific time!
Team owners Jodi and Tad Geschickter were SO wonderful to us, as were all members of the JTG Daugherty Racing Team.  Unfortunately, Brad Daugherty was unable to attend so we didn't get to meet him.  Bobby Labonte was very gracious and allowed us ample time for photos.  I got to ride in the back of the truck with him and Trevor Bayne during the pre-race driver's intro lap.  Sitting in the pit box was awesome! It was certainly a once-in-a-lifetime opportunity, and we are so thankful to the entire team and their sponsors.  They even booked our flights so we could stick around two extra days and be "tourists". People really do win these contests, but you have to enter!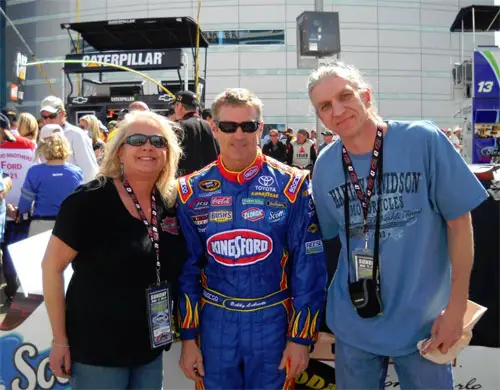 Monique's Win: Thanks for all your dedication Sweetie! I finally got my big win! Valued at $2600.00!!! 🙂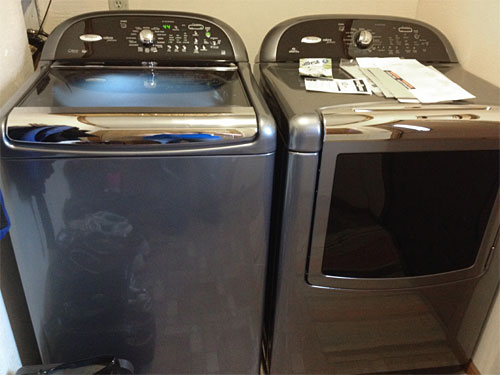 Cierra's Win: Hi Sweetie! This was by far my favorite win to date! It's an expired SSS Miller Lite Sweepstakes! The prize was:
Limo Transportation to and from Cowboys stadium
2 passes to the Miller Lite tailgate party with free food and beer!
2 passes to the Miller Lite Club- the bar where the players walk through to go to the field! There was a little patio area we got to go out on that was right at field level!
2 Game tickets with seats in the Miller Lite Landing -right behind the West Field goal!
I got to go into the broadcast booth and be interviewed on the radio
$100 to the NFL Pro Shop
A lot of other free Cowboys gear- cups, mini helmets, magnets, koozies, etc!
It was such a once in a lifetime experience I am SO thankful that I won! Miller Lite takes great care of their winners!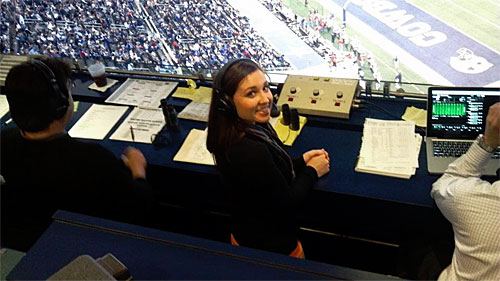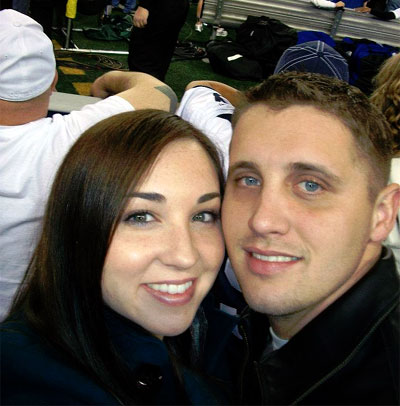 Soha's Win: I was the Grand Prize winner in the Dole Salads Dancing with the Stars on Facebook.  The travel package included a 3-day stay at the Inn at Laguna Beach and an hour of dancing lessons with Cheryl Burke.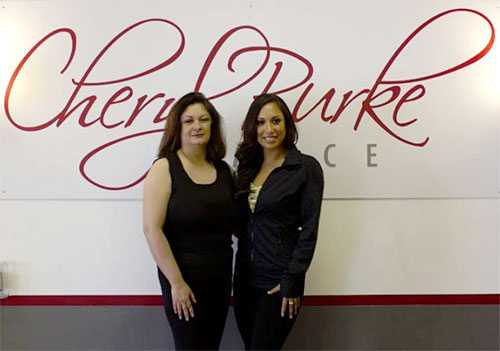 Ashley's Win: I think my prizes should definitely be featured because people in Hawaii ALWAYS are in disbelief when we win things because the saying is "Hawaii people NEVER win! Like EVER!" Well, apparently.  I won over $35,000 in cash and prizes last year!  Including $1000 in movie gift cards, ten $100 gift cards!  A $10,000 Lawn Makeover, 3 Vegas trips, A Disneyland Trip, A Wii, A Macbook, 3 Samsung Tabs, Concert Tickets.  Honestly Hawaii people do not generally believe we can win, I just don't get it.  Enjoy!
I included the Lawn before and after photo's, a pic of my son at Disneyland, A pic of me in Vegas with my other half, The Wii and Macbook with random giftcards, The movie giftcards, and the Concert tix (meet and greet)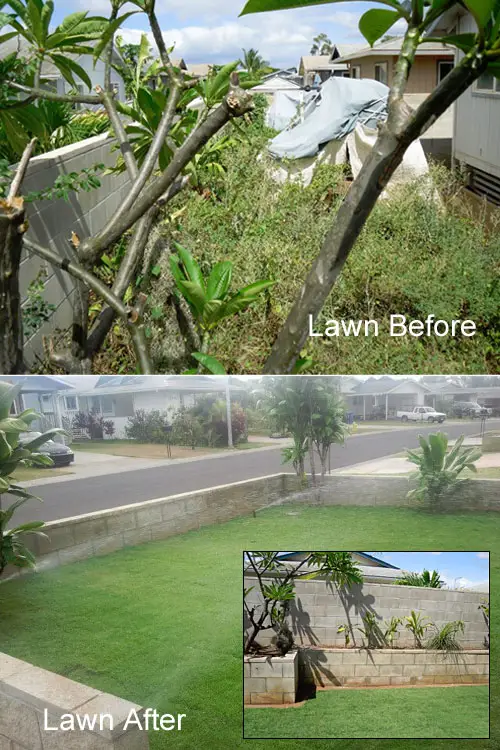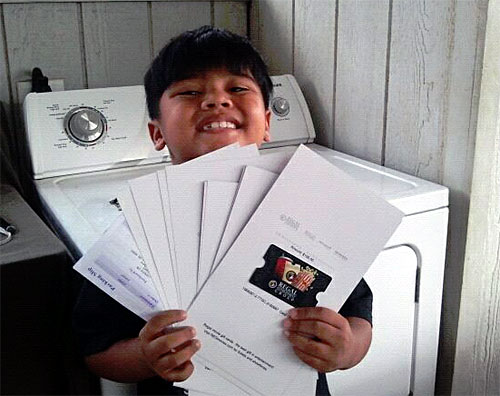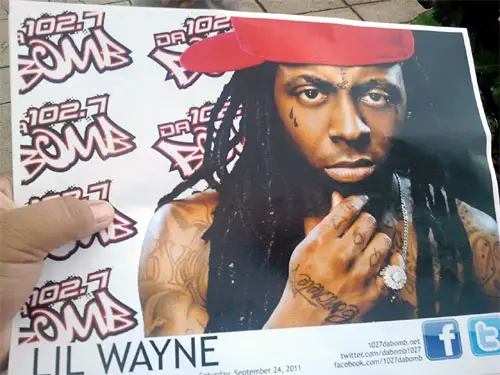 CJ's Win: This was a win from the sweeps that I found on the Secret site. I was one of eight winners, it was a local sweep only good in certain states. Value is estimated at $75.  Included everything in the pic
Sweeping rocks! 😀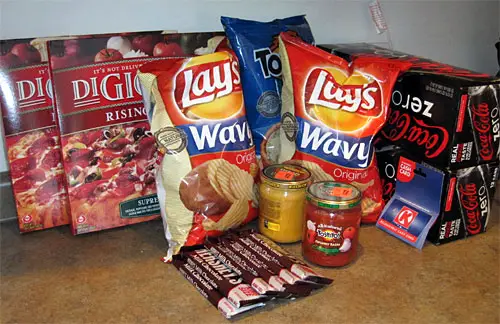 Lauren's Win: I just received these GLAD to Go containers with lock in dressing containers- they're so handy! And a $25 gift card, too.. Sweeping is so much fun!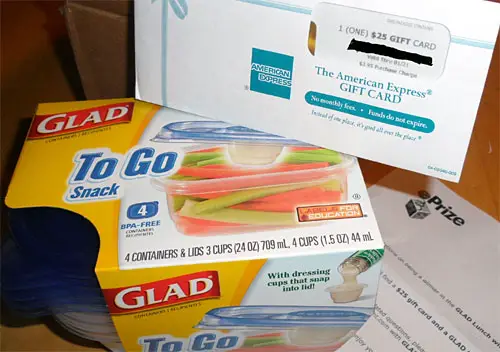 Melissa's Win: I won this set from a local Zions Bank sweepstakes!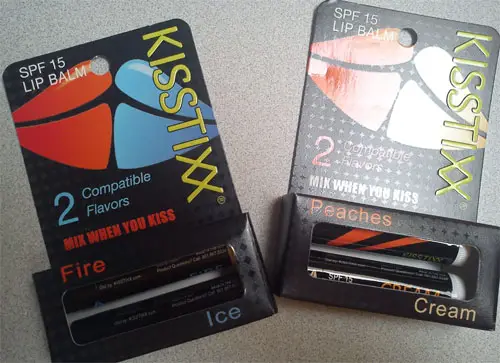 Robyn's Win: My New Ninja blender from Woman's World Magazine online. $99.00.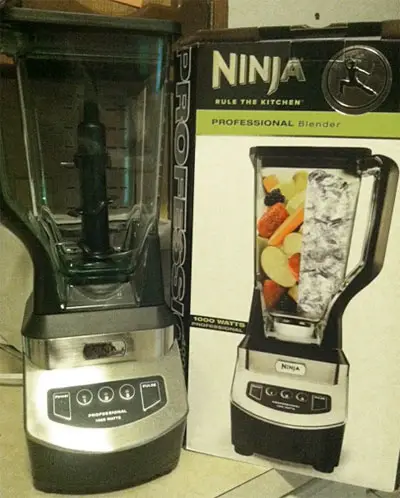 Ann's Win: This is a picture of me (in pink) and my friend Linda (in black/white) during our fabulous all-expenses paid weekend at Bally's in Atlantic City March 23-25, 2012.  I won the trip from the Bally's Facebook page during a week-long sweepstakes.  We had a gorgeous suite, all meals, $250 spa, and VIP all access pases to the entire Soap Opera Festival weekend activities.  There were luncheons, meet and greets, face-to-face conversations, and a concert by Port Chuck (a cover band made up of General Hospital hunks).  We hardly had time to gamble so we came home with all of our money.  This sweeps was sponsored by Bally's and Caesar's Entertainment and was a trip I won't soon forget.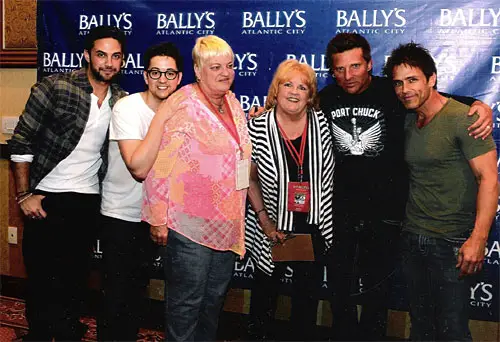 Disclosure: this sweepstakes listing
may contain
an affiliate or tracking link but we
do not use referral links
. Read about our
policies
for more details.