We all love to win and when we hear about something someone else wins it gives us encouragement that we too can be a winner. When we see what someone has won it solidifies even more in our mind that sweepstakes are legitimate and prizes are won by everyday people like you and me.
Each week we will feature prize picture from Sweeties Sweeps readers. Do you want to share a picture of something you have won? Email us at [email protected] and we will include it next week.
Please make sure to tell us what sweepstakes you won it from and give us a short description of your prize.
Note: Many of these pictures will also be shared on our Pinterest Sweepstakes Prize board. If you do not want it shared there please let us know when you email your picture.
Need a Pinterest invite? Email us and we will send you one.

From Jeannine: The Motorized Cooler from Twisted Tea
I finally got this put together and a pic of it. This is the Cruzin cooler I won in a twisted tea text sweepstakes. This little cooler can pick up some speed! lol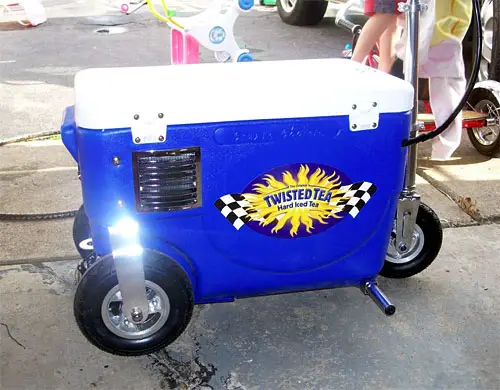 From Nicole: Yo Gabba Gabba and Memorex Dancey Dance Video Contest
My 2 year old daughter won the Yo Gabba Gabba and Memorex Dancey Dance Video Contest. It started out being a judging contest where the judges chose the top 20 videos and then the one with the most votes one the grandprize. She came in first place.
Our prize included: Four plane tickets to Los Angeles, two night stay for four guests at the Hilton Long Beach Hotel, $800 VISA gift card with money for food and incidentals, Memorex PartyCube Sound System, plus a basket of goodies from Memorex.
We had to go August 26th-28th 2011, which is when the hurricane was coming up the East coast. We ended up getting stuck in Long Beach, California for an extra day because all flights to and from the east coast were cancelled, we are from Pennsylvania. Memorex took care of EVERYTHING. This was such a meaningful trip because Yo Gabba Gabba is our daughter's favorite television show. She got to meet the characters, producers, and was even on the special event celebrating Memorex's 50th Birthday. Such an amazing experience.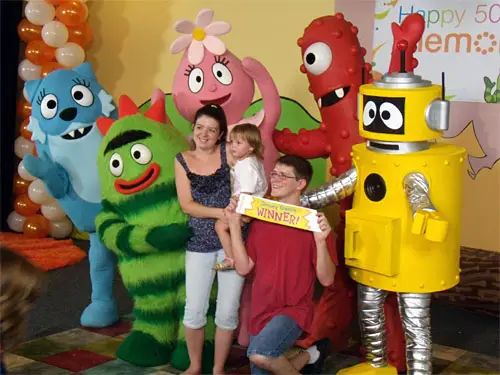 From Katie: Freschetta
I just got this in the mail from Freschetta. It came with a game, pizza cutter, 1 GB USB drive, pink earphones, a T-shirt, Free Pizza coupon. The t-shirt came in a pizza box and my husband was thinking that they had to be crazy for sending a pizza without ice, lol.
From Heather: Pink Rockstar Energy Drink Prize
I won a year supply of Pink Rockst*r Energy Drinks, and brought some to cosmo school to share with my classmates~  I also won a Cheryl Maan Snowboard, Snow boots, and Goggles…. then last week Volcom suprised me with around a thousand dollars in clothing…. the clothing was my fav prize I have won yet!  What girl doesnt like a new wardrobe? JEANS… 2 PAIR OF PANTS, COAT, HOODIE, SWEATSHIRT, LIKE 10 PAIRS OF SOCKS, BEACH TOWEL, 3 TEES, BUTTON DOWN SHIRT, BACKPACK, AND 2 DRESSES~~~~~ happy girl here!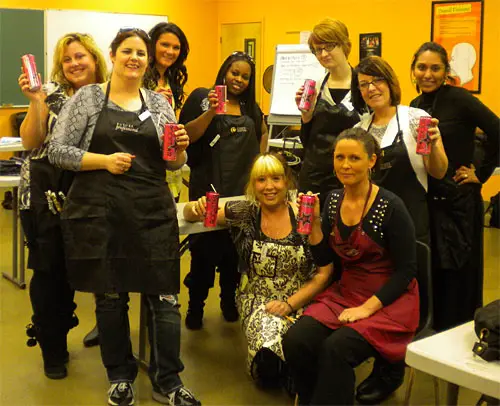 From Marcia: Chunky Soup Super Bowl Prize
I entered a contest on Facebook on November 14th around 8:45PM.  It said "Like Chunky Soup & Enter to Win Tickets to the Super Bowl" or something to that effect.  On November 15th, I received an email that said I had won.  Being a little cautious, (especially since I had 5 days to accept or decline, they needed additional notarized information and just the way things are these days) I went on line to check out the company that sent me the email (Genesco Sports).  Then I went on Campbells website where I saw a press release that said there would be 10 lucky Super Bowl winners on Facebook plus an additional 46 winners of autographed footballs.  I even CALLED the P.R. guy to make sure it was legit.
Sure enough, I DID win a trip to the Super Bowl.  Round trip airfare, 4 nights hotel, ground transportation to and from airport, to and from game, pre-game party AND tickets to the Super Bowl.  The approximate value they said is $10,000.00.  The picture attached is me waiting in line to get in with all the ID we had to have.  It was an awesome experience, I loved every minute, got autographs from NFL players and Hall of Famers.  Who ever thinks that no one ever wins this stuff – well, obviously they do!!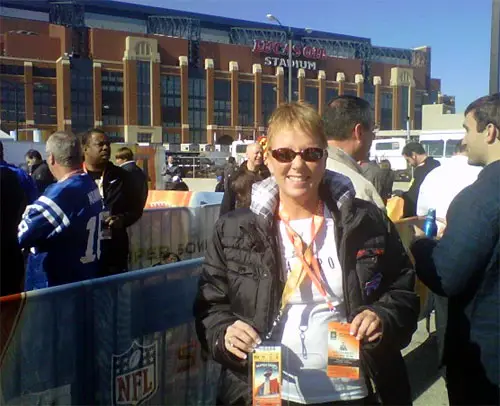 From LaVonne: Lunchables Instant Win Game
My daughter, Bailey who is 10, won this prize from the Lunchables instant win game and she was really excited at what she won!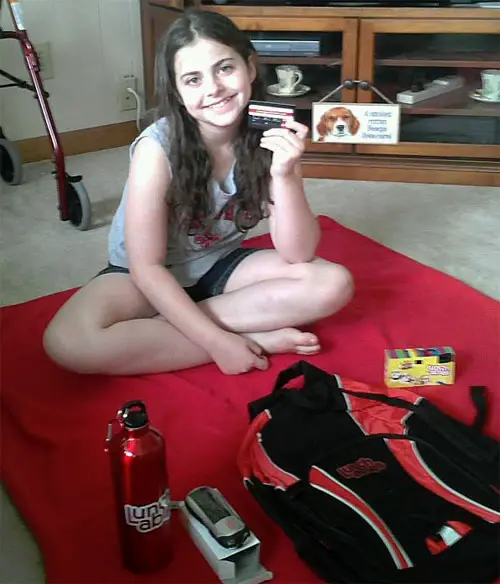 From Desiree: Beauty Chat on Twitter
I won this in a random #beautychat on Twitter. Happened to be in the right place at the right time. Retail value of $189.00, I believe. It's the Sarah Potempa BEACHWAVER. 🙂 this is my first 'big' win.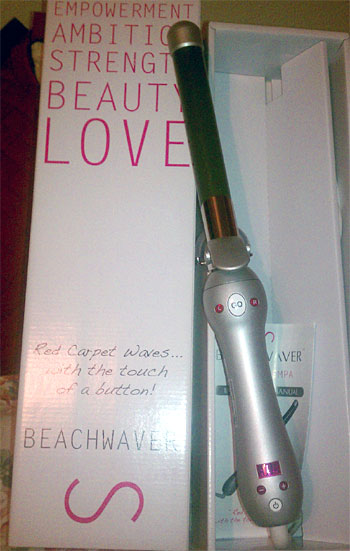 From Nicole: 26 Seconds Sweepstakes
It was a bit of a surprise that I won the ipod nano with the speakers! Since coming from when I won, the prize was only for the speakers – So when I opened the package and it included an ipod nano, I was amazed. I won this prize from the " 26 Seconds " sweepstakes.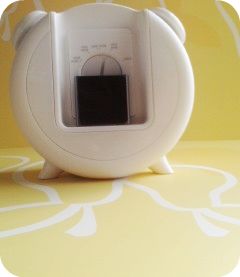 From Sweetie: Gluten Free Hodgson Mills Prize Pack
I won this from the Hodgson Mills Sweepstakes. We got to pick whether we wanted Gluten Free or Wheat products and since we have a friend who stays with us a couple times of year who needs Gluten-Free products this is what we chose. The cookbook is awesome with full-color photos.

Disclosure: this sweepstakes listing
may contain
an affiliate or tracking link but we
do not use referral links
. Read about our
policies
for more details.