If you have been entering sweepstakes for a while, you probably know that entering local sweepstakes is a great way to increase your odds for winning a prize. A local sweepstakes is one that is usually for your state, county or even town you live in. They can be a little harder to find but once you find them the rewards can be much greater than waiting to win a national sweepstakes that can have thousands upon thousands of entries in it.
Example: I ran a small, local giveaway on my Connecticut blog last week and it only received about 19 entries, great odds for sure to the people who entered.
Compare that to a national sweepstakes that everyone knows about.
If you aren't winning, and are only entering national sweepstakes and instant win games, this is part of the problem.
You can find local sweepstakes on your own by just looking around your local area, searching online, or keeping a sharp eye out the next time you are in a local store. I went to a local furniture store on Monday and saw they were giving away a $500 gift card. I entered for myself and my husband. The salesperson said not one other person had entered in the 4 days of the sale, well, at least with him. That means our chances of winning are good, even if some others had entered with other salespeople. The "locals" are out there, but you have to look for them and then make sure to enter them. Most other people will just ignore them.
Shameless Self Promotion: Another local resource is our private site, Sweeties Secret Sweeps. The Secret site was created as a resource to help you in your quest to find more local sweepstakes. We provide you with local sweepstakes for your state, teach you how to find them, give you resources for your state, and provide a great community of sweepers who are all working towards the same goal – to win more prizes. The Secret site is just one more tool in your local sweepstakes arsenal. It shouldn't be the only thing you use to find local sweepstakes but it can help out a lot.
About half of my yearly wins come from local sweepstakes. Just today we picked up some of groceries we won from a local store. We won a year's supply of groceries and this is the second time in a number of years that we have won a year's supply of groceries. That sure helps out the budget. And, tomorrow a refrigerator is being delivered that I won from a local sweepstakes.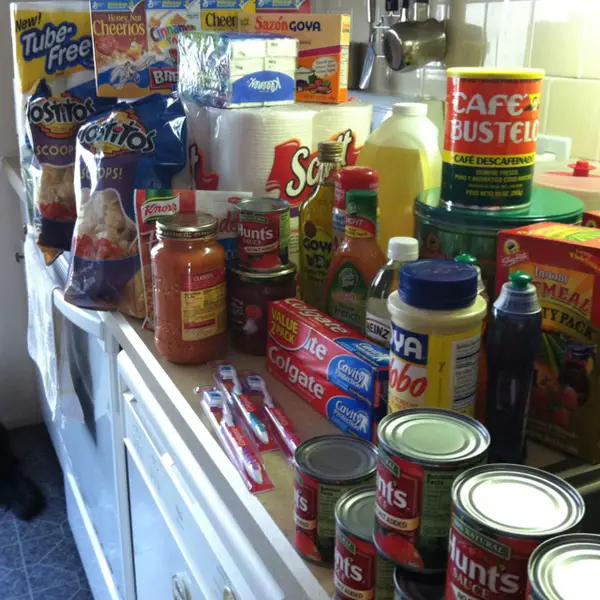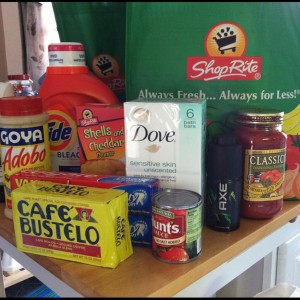 But you don't have to take my word for it, just read some Secret site member's winning stories.
Some recent Secret Site winners who are winning "the locals":
Lauren:

I just got a call that I was the first prize winner of a $2400 gas gift card!! It was a text sweeps!!! I will get my paper work tomorrow they are sending it over night. I am still shaking!! Thank you Sweetie soooooo much!!!
Kate:

After missing the first call yesterday, I just got a call back confirming that I won a trip to Arizona! Airfare and a 2 night stay at a resort in Scottsdale for 2! This was a Secret Sweep that was just for certain counties in IL and IN. ARV $1,490. I'm so excited!!!
Janissa:

WOOHOO, I am so amazed I am shaking right now!!! I have been a small time sweeper playing mostly IWG for a while now. I finally convinced myself to join the SSS on January 15. I told myself, hey since you are paying for this, you need to be serious about sweeping as a hobby. So I have been dedicated to entering. Today I received an email that I won a sweepstakes found on another site…

I won a 2 day trip to San Diego, CA for 2 people & dinner cooked by former Top Chef contestant Brian Malarkey! Includes Round Trip airfare, hotel stay, $100 visa, and a prize package from the sponsor. Total ARV $2500!!

Thank you to Sweetie for your inspiration!! I am on cloud 9 right now!
Michelle:

I just got a call today that I won a trailer w/ a 47″ LCD TV, surround sound, DVD player, small refrigerator, draft beer system, microwave, portable generator …. and it has a bathroom too!!!!!!! All of this is worth 42,230.00!!!!!!
Christine:

I received a message today while I was at work that I had been selected as the winner to have Peyton Manning visit my child's school. They are so excited, what an awesome win!!
These two ladies won 2 of the 20 grand prizes in this sweepstakes.

Megan:

Grand Prize Winner of a 3D/HD Television (awarded in the form of $2000 VISA Gift Card), $400 VISA Gift Card, 1-year supply of Coca-Cola Zero, 1-year supply of Ritz Crackers, 1-year supply of Wheat Thins. Value of prize is $3,116.00.

I found this sweep on the here on Secret Site, and entered on SuperBowl Sunday! I now have another reason to love football! Thank you Sweetie! This is by far the biggest win for my family in the four years I have been sweeping:)

Christina:

Just got a Fedex saying I won 3D TV, Coke Zero, Ritz Crackers and Wheat Thins all for a year. I can't believe it !!!!!!!
What have you won from a local sweepstakes?

Disclosure: this sweepstakes listing
may contain
an affiliate or tracking link but we
do not use referral links
. Read about our
policies
for more details.