Discover @AbesMarket for natural, green, and eco-friendly goods and get a chance to win a $50 gift card. Abe's Market sent me a gift card so I could try out their online shop. Check out what I bought. Since we ran a wholesale lavender business for 8 years I love, love, love lavender so I just had to buy lavender soap, lavender hand therapy and lavender cookies. You just can't find lavender products locally, unless you really have a specialized store in your area, so I was happy to find that Abe's Market carried a large variety of lavender products.
Free Shipping Update: Abe's Market will be offering Free Shipping on all orders this weekend ( Friday 10/14/11- Sunday 10/16/11). With Fall in full swing, it's that time to stock up on amazing pumpkin treats, and what better way to indulge than with Free Shipping? J Simply visit www.abesmarket.com today (Friday,10/14) through Sunday night (10/16) and fill your cart with goodies of your choice to receive free shipping on us!

Feel free to share with your readers to let them know about this special weekend offer! Also, don't forget that you and your readers can still use Sweeties Sweeps special discount coupon code ENB-cj79zj at check out for a third off a $30 purchase!
My husband loves anything natural and organic so I got him the Two Moms in the Raw granola bars. We also love our coffee so Jim's Organic 100% Certified Organic Coffee also made it into our order. And that pink box  is Clif Shots that will help Greg stay awake when he drives me around 🙂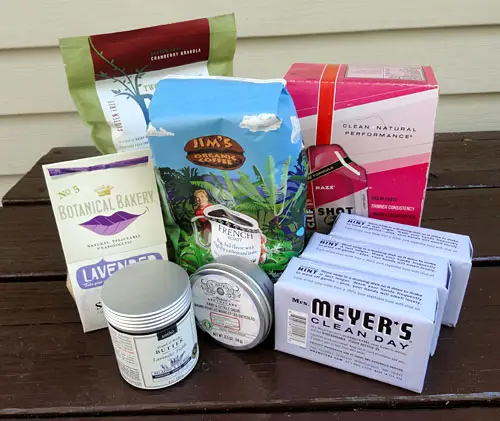 Abe's Market carries all kinds of natural products including food, health, beauty, baby, bath, body, and even some handbags and jewelry. They carry big brand names like Meyer's, Antro, Clif, and Nature's Way as well as small Mom and Pop shop brands and natural brands you might know if you shop for organic food or shop at health food stores.
If I was going to shop online at an online store like Abe's Market I would buy things I couldn't find locally. If you are familiar with vegan and organic brands Abe's Market is a good place to shop because the prices are comparable to local health food stores and shipping is free or very reasonable. I didn't find their prices to be any higher than local stores and the shopping experience on Abe's is great.
Did you know that if you share Abe's Market with 3 of your friends that you can get 10% off your order? That's is such a unique concept, I love it!
Here's a screenshot of how it works. Pick a product and then you will see the regular price and the discounted price if you share. The best part is your friends also get the 10% discount so everyone saves!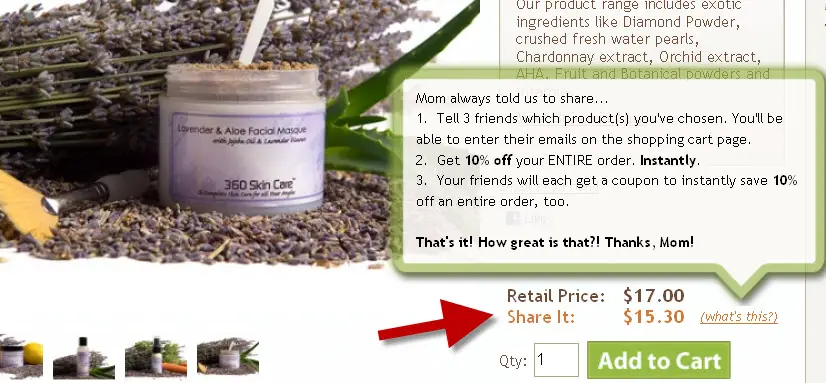 I placed my order on Sunday and got the first products by Wednesday. Since Abe's carries products from small business your order will arrive in stages, meaning that they carry some of the products in-house so they ship what they have, and the other products will come individually from the vendors themselves. It was great how fast the order arrived and I love the products. I can smell the lavender in the soap right now and can't wait to use it.
Many items are made fresh by small companies like the homemade granola bars from Two Moms in the Raw and the lavender cookies I ordered from Botanical Bakery. I really liked how there was such a good selection of "mom and pop" business to choose from.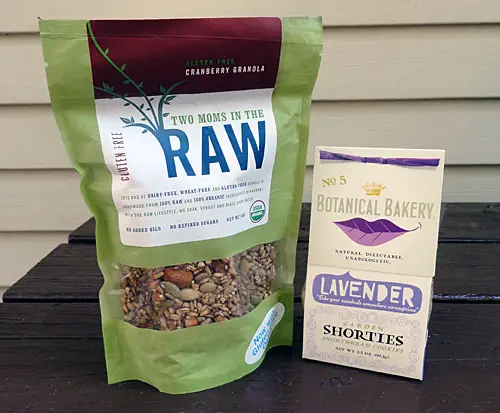 Here are some of the cool things Abe's Market Offers:
Free shipping over $49
$3.95 Shipping under $49
Money Back guarantee
Share w/3 friends and save 10%
Show 15, 30, 90 or all on a page
Ability to write and read reviews
1-888 Number for quick service
Available on Twitter and Facebook
Live chat if you need more help
Do you make natural products? Sell your wares on Abes. Click here for more details.
When you go to pay you can register for future use or continue as a guest so if you don't want to register for an account you can still make a purchase.
Next time I order I want to try out one of the Eco Art handbags, crossbody bags, makeup bags, or totes. They use original Art screened onto certified organic cotton and also use Eco-friendly water based dyes.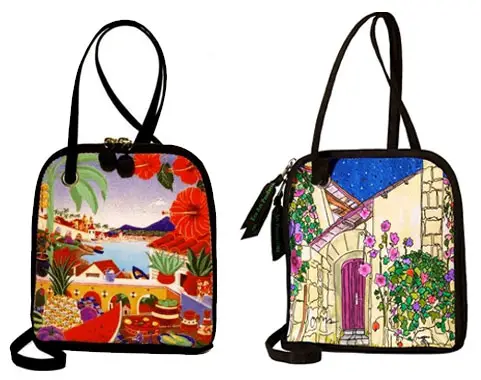 Commenting is a required step for entering. The rest are optional. You can tweet once a day. Using Rafflecopter makes it super easy!
Disclosure: Abe's Market is sponsoring this giveaway and is providing the prize. I was given a gift certificate so I could get some products and check out the site. All comments and opinions are my own!

Disclosure: this sweepstakes listing
may contain
an affiliate or tracking link but we
do not use referral links
. Read about our
policies
for more details.