Even if you don't want to use Facebook to share your personal life, you should create a Facebook account just for entering sweepstakes.
Learn how to tag pages on Facebook. Here is a one-minute video that the people from Chick-Fil-A posted that will show you how. Remember, they are showing you how to tag the Chick-Fil-A page but you can use this method for any page or person's Facebook wall you want to tag.
To create a Facebook account go to www.facebook.com
Start following brands to see what they are giving away. To find a brand just type the name of the brand in Google plus the word Facebook. You can also type the name of a company in the Facebook search box but sometimes you don't actually find the official Facebook page that way. That is why I use Google to do my search.
Follow fellow sweepers to see who they are following and then click the link from their wall post to go to the brand's Facebook wall and then LIKE their page.
Follow Sweeties Sweeps on Facebook. We often post Facebook giveaways that are never post on SweetiesSweeps.com.
Once you get a Facebook account it opens up a whole new world of sweepstakes for you to enter. There is really nothing special you need to do. Sometimes you have to become a fan of a brand's page by clicking the LIKE button, other times all you have to do is fill out the form. Sharing the giveaway is optional most of the time so you can uncheck that box. You can also uncheck the box that makes you get their newsletter. It is just like any other sweepstakes except the brand is using Facebook to host it.
Go HERE to see all of the current promotions listed on Facebook.
Get a Twitter account
Yes, Twitter is not for everyone so this is something not everyone will want to get into.
Even if you don't ever use Twitter to write to anyone you may want to get a Twitter account just for entering sweepstakes.
Yes, there is a learning curve with each of these social networks but you are missing out on a lot of prizes by not learning some new skills. Get out of your comfort zone and try some new things. The world will not stop because you are not willing to learn a new skill.
I have written articles and created videos on how to use Twitter but I can't help you if you don't read or watch them.
Check Your Email Daily!
I can't tell you how many times readers have lost out on prizes from my site because they didn't even respond to me. All I can do is send out the email and then it is your responsibility to check it. You should be checking your Spam/Junk mail folder daily too.
Learn How to Send a Text Message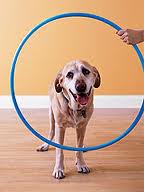 If you can't afford a cell phone or text message plan I totally understand. If you have a cell phone and can afford a plan then USE IT!
It is so simple to send a text message. You just type in a number that is given just as if you were going to call and instead you bring up the message option. Type the keyword that is given and hit send. Super Simple!
I even created a video to show you how. This was on my old phone but it is not much different on a Smartphone. Type "how to send a text message" in Google and you will find tons of people who will teach you how.
Do you really want to win again is my question. If you do then it's time for the old dog to learn some new tricks!