I get a lot of emails and some of them are outright scams. If you aren't careful you will fall into believing the scams because frankly, some of them look very real. Here are just some of the ways you can tell if a winning email is a scam.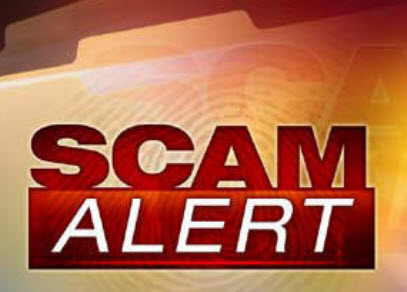 First:
If the email comes from the UK or Africa you can almost be 100% sure it is a scam. Think to yourself, did I enter something from the UK or Africa or some other country (other than Canada)? Most likely, no. All of the sweepstakes I enter originate from the United States. I don't even enter any from Canada I don't believe so anything coming from outside of these 2 countries is going to be shady.
Second:
If an winning email asks you for money that is a huge red flag. NEVER, NEVER, NEVER send money to get a legitimate prize. You may have to pay taxes on a sweepstakes win but it will after you get the prize and it will be because you claimed the value of that prize on your taxes. For larger prizes you will get a 1099 from the company at the end of the year, most likely before April of the next year, and that is what you claim on your taxes.

Third:
If an email asks you for your Social Security number or bank account number it is most likely a scam. That doesn't mean you won't have to give out your SSN but it is usually when you have to get an official affidavit notarized. And then it is in front of a witness (the notary). You usually write it on your paperwork and then get it notarized. Your SSN is used to verify who you are and allows the company giving out the prize to send you the 1099 and it most likely allows them to claim the prize expense on their taxes, showing that you were the person who received the prize.
Fourth:
Did the email address you personally by your name or does it say Dear Winner, Hello There, or something similar. If you get a winning email from a legitimate sweepstakes it will usually have your name in it because they will know your name because you had to give it when you enter.

Fifth:
Where is the email from? If it is from a personal email it could be a scam. It might not be a scam but in the example below, the person sending the winning notification says they are from Team Chevy but they are using a gala.net email. If it is truly from Chevy it will most likely come from a @chevy.com email or a PR company representing Chevy or a company like ePrize

Other things to watch out for:
Some words to watch out for in the email are CLAIM and AWARD. You aren't claiming a sweepstakes prize when they notify you by email and you didn't win an award. A real sweepstakes winning email notification will tell you what you won or give you a way to find out so there is nothing to claim. There might be paperwork to fill out but that is different than claiming your prize.
The dollar value isn't in US dollars but some other currency.
Looking out for these signs will help you stay safe when entering sweepstakes. We all want to win but you never want to get scammed.

Disclosure: this sweepstakes listing
may contain
an affiliate or tracking link but we
do not use referral links
. Read about our
policies
for more details.