I mentioned that I track my wins using an Excel Spreadsheet I created using simple formulas. Since there seems to be some interest among my readers for this spreadsheet I decided to post it for you to download and use. I have included some instructions to help you decipher my system.
What's In Sweeties Tracking Wins Spreadsheet?
If you can't see the picture below CLICK HERE to download the spreadsheet.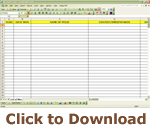 Step 1: When you open the spreadsheet you will see the summary sheet. To actually enter your sweepstakes wins you will need to click on the tab at the bottom that is entitled, List of Wins.
Step 2: To get help in figuring out what should be put in each column click on the tab that is entitled, Notes.
Step 3: Make sure ONLY edit the List of Wins tab. The first tab entitled Summary will automatically update with the information you put in the List of Wins sheet.
NOTICE: You should not add a new row in between rows or rearrange rows in the "List of Wins" tab or the formulas will not work and will not give you accurate numbers on the Summary tab
The Summary tab is formula-based, pulling from the "List of Wins" tab. This tab will update automatically and should not be changed.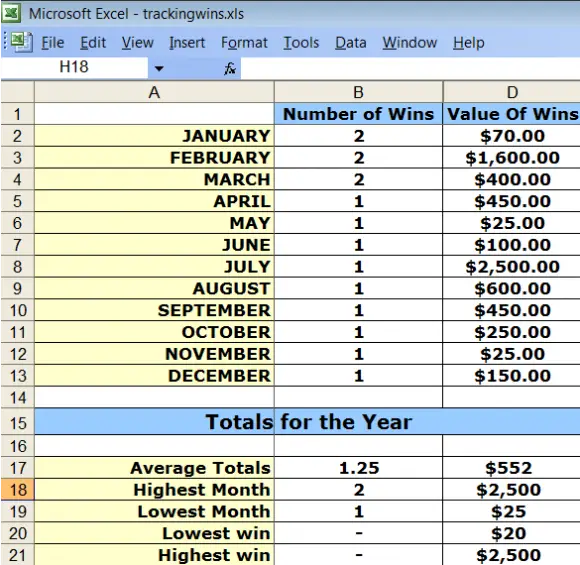 Column Explanation:
RCVD: Specify whether prize has been received. Drop down option of either Yes or No
DATE WON: Input date you received notification of your winning.
MONTH: Type the number that corresponds with the month so your calculations will be correct on the summary page. This must not be left blank or your totals will be off.
Example: January = 1, February = 2, March = 3, April = 4, May = 5, June = 6, July = 7, August = 8, September = 9, October = 10, November = 11, December = 112
PRIZE DESCRIPTION: Type a description of the prize.
SWEEPSTAKES NAME: Type the name of the contest or sweepstakes.
VALUE: Estimated value of the prize.
TYPE OF SWEEPS: Specify what type of sweepstakes or contest it was like Blog, Facebook Mail-in, Twitter, etc. Drop down options are specified to select. You cannot type in this box. You can only select an entry from the list.
WHO WON: The name of the person who won the prize. You, your husband, wife, child, etc.
NOTES: Any additional notes you would like to type to help you remember something about the prize or sweepstakes
The Summary Tab is formula-based, pulling from the "List of Wins" tab. This tab will update automatically and should not be changed.
Don't buy Microsoft Office To Use This. Use these Free programs to view your Excel spreadsheet:
If you don't own Excel you can download and install the FREE Microsoft Excel Viewer. The Excel Viewer let's you open, view, and print Excel workbooks, even if you don't have Excel installed.
Another Free option for viewing and printing Excel spreadsheet is to use Google Docs. With Google Docs you can setup a free account or use your existing Google or Gmail account to sign in. Google Docs let's you setup documents that are very similar to Word, Powerpoint, and Excel documents and can be read, opened, and printed by anyone who has Word, Powerpoint, Excel, or similar programs. The beauty of Google Docs is that all of the documents are stored on the Google site. You just log into your account and click on Docs to use them. You can also download them to your computer for use with other programs or to store them in another location.
If you can't see the picture below CLICK HERE to download the spreadsheet.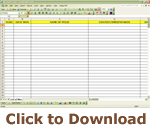 Well, that's about it. I hope you are able to use my spreadsheet to track and record your wins. I enjoy statistics as you have seen and because I am a visual person and learn better that way I like to "see" my wins all in one place.
Please feel free to share your system with me and the readers of this site. We can help each other as we share. Thanks!

Disclosure: this sweepstakes listing
may contain
an affiliate or tracking link but we
do not use referral links
. Read about our
policies
for more details.