Okay, so you twisted my arm and told me you wanted to see my wins list for 2010 so here it is. I has been a good sweeping year and while I didn't win the illustrious iPad I wanted I did get to buy one by selling two of my wins so I was free after all.
What did I love winning the most?
This year and forever – Experiences – tickets, trips, events, because they stay with me forever.
This past year was quite busy for me. This site has grown, my secret site has grown and I started the Sweeties Freebies site. While I do enter sweepstakes I think I spend much more time posting them these days than entering so much.
After reading my list you should be able to see that it is definitely possible to win a fair amount of prizes entering much less than you thought. I don't enter hundreds of sweepstakes a day and I still win.
I enter from 10 to 30 sweepstakes a day and win on a regular basis and sometimes even skip days.

What is my secret? FOCUS, FOCUS, and FOCUS some more
I have said this numerous times: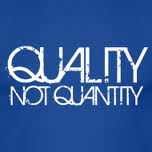 It's not the QUANTITY of sweepstakes that you enter but the QUALITY of sweepstakes that you enter.
Many of my prize wins came from local sweepstakes I posted on the secret site. This is why the site works so well. You can win more by focusing on local sweepstakes that have much better odds rather than entering hundreds of sweepstakes that are open to the entire country all day. Whether you get the locals from the secret site or you find them on your own that should be your goal.
Work smarter, not harder!
There are hundreds of sweepstakes sites out there and now the mom blogging population is getting in on the craze and starting to post all of my Sweeties Picks on their site. That means your competition for winning from national, open to all of the US, sweepstakes has probably doubled over the last year. This should give you even more of a reason to find and enter local sweepstakes.
As a reminder, a local sweepstakes is one that is open to just your state or maybe a handful of states.
Tweet to Win
Another winnable option is entering Twitter only giveaways. This doesn't mean Twitter contests that have another way to enter like through an entry form or sharing on Facebook. The winnable Twitter giveaways are ones with just that one option. The less ways to enter a sweepstakes, the better your chances of winning.
Twitter parties are also a great way to win. Do you know why? A lot of people don't understand Twitter.
If you want to learn more about how to use Twitter check out these posts and ask the peeps in the chatroom. Many of them win daily from Twitter.
Tracking and Recording your Wins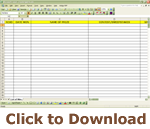 Recording your wins is a great way to see how you are doing and find out exactly where your wins are coming from so you can focus (there's that word again) on the best sweepstakes to enter.
It is also good because you can go back to your wins list and see what you have won to encourage yourself to keep going. We often forget what we win and this is a great reminder.
I record information like where I won the prize, time of day if it is an instant win game, date won, prize received or not, breakdown by month, etc. My spreadsheet is free to download. Read more here
Here are some of the prizes our family won in 2010:
I am not posting all of the small $5 and $10 gift cards, things like coupons for free candy or gum and other miscellaneous prizes like a candle or a t-shirt or ball or even some of the larger items like headphones, etc, just items over $50. The SS means they were sweepstakes here on the main site and SSS means sweepstakes on the Secret site.

$250 Visa gift card (SS)
$50 Dave and Buster gift cards (SSS)
Papa John's medium 1-topping pizza and 2 20oz. servings of Coke Zero (5 times) MyCokeRewards (SS)
Blackberry 9700 (one for me and one for my sister-in-law) (SS)
Four tickets to the Mary Poppins play, a Vera Bradley duffle bag and show merchandise ($900) (SSS)
Four $50 Visa cash cards (different than above) (SS)
$50 Marshalls gift card (SSS)
2 theater ticket to the Johnny Baseball the musical ($150) (SSS)
Trip for 2 to Arizona to the Nextel cup race with a stay at the Fours Seasons Resort (where I have my first Sweeties meetup, yet another great experience I couldn't pay for) ($4,500) (SSS)
Two tickets to any NFL game ($150) (SSS – Text)
Two Connecticut Art Trail museum passes ($50) We really enjoyed using these as they were our first real museum experience (SSS)
iPod Touch (SSS)
$50 cash (SSS)
$100 Home Depot gift card (SS – IWG)
$1,800 Prada handbag (which I sold on eBay and bought a new recliner!) (SS)
Football grill, table, chairs, twice (SSS)
Two tickets to the Grand Tasting in NYC for the Food Network Wine & Food Festival, another thing we really loved this year ($300) (SSS)
$100 Visa gift card (SS)
Garminfone for T-Mobile (gave to oldest son) (Facebook)
$1,000 cash (SS)
Longboard skateboard from Best Buy in my local store ($100)
Sketchers courtesy of Dr. Oz which I am loving
2 tickets to the 2010 New York Chocolate Show (SSS)
Corona Summer Beach Kit: Weber Smokey Joe Gold grill + $90 gift cert (I am giving the gift certificate away to one lucky Sweeties Freebies reader soon) (SSS)
Trip to BCS Game in Arizona January 2011 for 4 for my youngest son (thanks to the readers of this site voting for him, much appreciated, our only contest of the year) ($7,500) (Facebook Contest)
$400 gift cards to a local electronics store (SSS)
Dell Streak (which I sold along with my iPod Touch to buy the iPad I wanted) ($500) (SS – Twitter)
PlayStation Eye camera, 2 PlayStation Move motion controllers, and EA Sports Active ($240) (SS – IWG)
$40 Chilis gift cards (SS)
$1,000 cash (SS)
Four tickets to see the Rockettes in NYC, yet another fab win I will always treasure ($400) (SSS)
$30 Office Depot gift card (SS)
Grand Total approximately $23,000 – yes, it was a good year
Share your wins with me. I would love to hear about them. Just leave a comment below.
And let me know how I can help you win more in 2011!