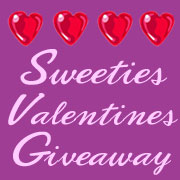 Starting today, January 24 through February 14th you can enter to win fab prizes from Sweetie and her team.
Enter now and then on February 1st the first drawing will take place and there will be one winner per day until February 14th when the final prize is given out.
Canadian Readers: There are two giveaways you may participate in and they will show Canada next to them.
Entering is Easy:
Visit Sweeties Freebies Facebook page and click the LIKE button (required: you must be a fan to participate)
Locate the prize below and follow the instructions to enter to win each prize. You will have to enter separately to win each prize you want to win.
You may enter one time for each prize and you must remain a Sweeties Freebie Facebook fan throughout the giveaway period.
NOTE: You must be a fan of the companies, individuals or Sweeties Freebies to enter. We will check to make sure everyone who enters is a fan. Entries in the entry forms without being a fan will be disqualified.

Bonus Referral Entries: one per person per day
To earn extra entries share this giveaway with your own fans and friends on Twitter or Facebook.
Click here to send this tweet on Twitter or click the Twitter button at the bottom of this post.
Click the Facebook button at the bottom of this post to share it.
Here are the Prizes You Can Win:
February 1: Win a Valentine's Wreath ARV $25 (Donated by Elissa)
The Winner is: Celin Capote
February 2: Win a $25 Gift Certificate to Mama's Heart Creations + Customized Baby T-shirt Total ARV $35 (Donated by Summer)
The Winner is: Marci Cornelius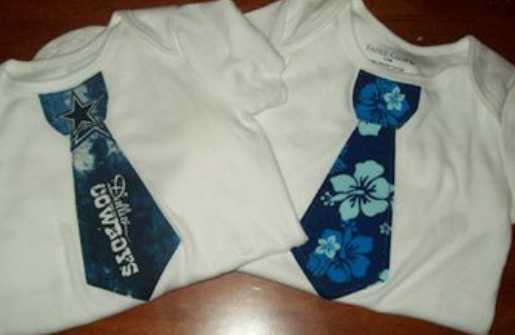 February 3: Win a Hot New Toy – GlowCrazy (Donated by Glowcrazy.com) ARV $25
The Winner is: Nikki Sharma

GlowCrazy is the first of its kind glow-in-the-dark toy that lets kids (and adults, too!) draw from a distance using light.  Their designs will glow in the dark for an extended period of time, allowing kids to explore their creativity on any flat surface with the GlowCrazy Distance Doodler and jumbo wall clings. Just hit the shelves at Walmart this week!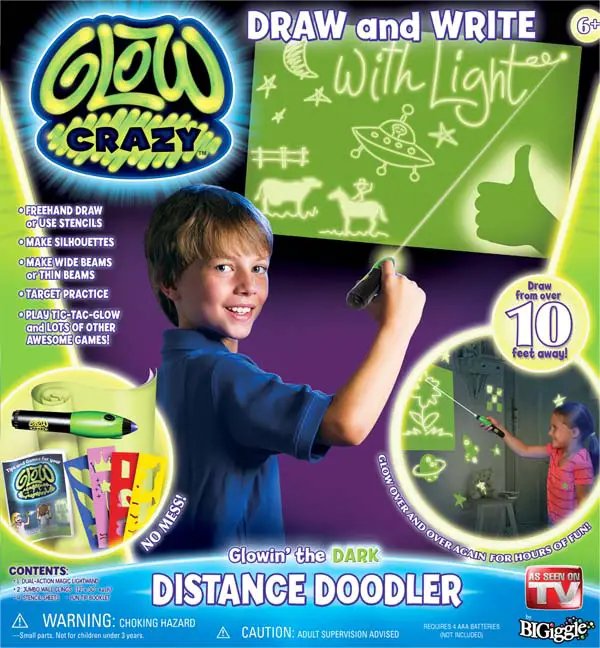 February 4: Win Milk or Dark Chocolate Cinnamon Dusted Almonds ARV $20 (Donated by Peggy)
Who would mix chocolate and cinnamon? Someone extremely wise, with the finest tastes for Saigon cinnamon, creamy milk- or dark chocolate and delicately roasted almonds. Don't imagine — taste. (16 OZ. / 2 x 8 OZ. Bags).
Peggy is an Independent Chocolatier for Dove Chocolate Discoveries. She hosts parties in the Tri-State Area. Fundraising opportunities also available
The winner is: Michelle Smart
February 5: Win a Quilted Vera Bradley-style Backpack from MaggiB ARV $35
If you like Vera Bradley you will love this MaggiB backpack. Quilted outside with inside and outside zippered pockets
The Winner is: Sharon Ramsamooj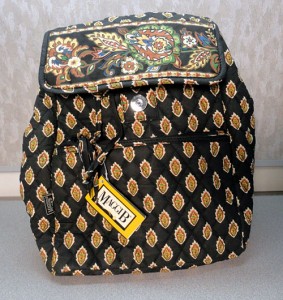 February 6: Win two fun Ladies Polka Dotted Watches + 2 extra batteries ARV $35
The Winner: Robin Allen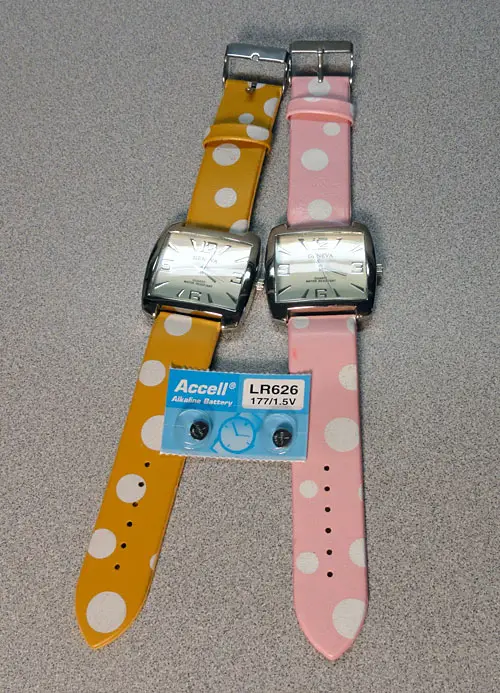 February 7: Win a Tastefully Simple Valentine's Day Assortment Value $45.34 (Donated by Brianne Knight)
The Winner is: Susan Walker
Looking for a sweet and simple way to show you care? Try this romantic assortment including six delicious sweets and desserts featured in our Valentine's Day menu – perfect for the sweethearts in your life.

Products included in this Valentine's Day gift pack:
February 8: Win $20 Cash through PayPal (+ Canada)
Note: You MUST have a PayPal account to enter. If you do not have a PayPal account you can sign up free at www.paypal.com.
The Winner is: Elissa Thompson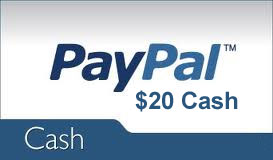 February 9: Win a Coupon Organizer Cubby (ARV $24.50) + the February 2011 issue of the ALL YOU magazine which includes $79 in coupons
Coupon Cubby is a stylish, organizing purse with a removable/adjustable strap and 30 dividers with labels. The pre-printed Labels have A-Z as well as specifics like Dairy etc. There are blank labels for your own customization. The Coupon Cubby has an inside zipper for money and room for cell phones and keys. Measurements: 7 1/2″ across x 4″ High x 2″ Deep
The Winner is: Valerie Shortt

February 10: Win ChicaPC-Fix Software ARV $29.95 (Donated by ChicaLogic)
Get your computer running fast again with Chica-PC Fix. It's software for women made by women. Get rid of computer clutter and get back up to speed you need to make your computer run the way it used to when it was new.
Fast, safe and extremely easy to use software
Instant downloadable software for Windows
Extends the life of your PC
Helps avoid a computer crash
Fix and cleans computer errors
Speeds up a slow computer for improved performance
Created with a women's needs and workflow in mind
Compatible with: Microsoft Windows XP, Windows Vista, Windows 7, Windows 2000
The Winner is: Heather Ruehs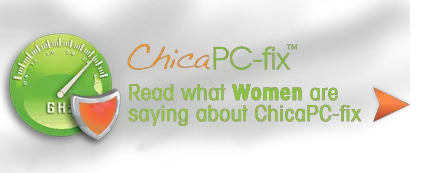 February 11: Win a $25 Home Depot Gift Card (Donated by Kim from Bargain Desire)
The Winner is: Mel Ort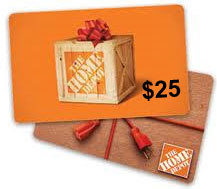 February 12: Win a $25 Amazon Gift Card (+ Canada) (Donated by MyCardz.net)
The Winner is: Lisa McGhee
myCardz.net is finally your chance to win gift cards without any hassle – no surveys, no offers or forms to fill out, none of that stuff – once you're a member you have a chance to win gift cards every day. For free. Along with giveaways you can find shopping tips, help with how to save money, and bargains on the latest and greatest items!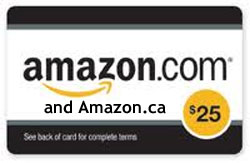 February 13: Win a Playstation 3 (PS3) Move Bundle (includes a Playstation Move motion controller, PlayStation Move Eye and Sports Champions game) ARV $100
The Winner is: Jason Whitaker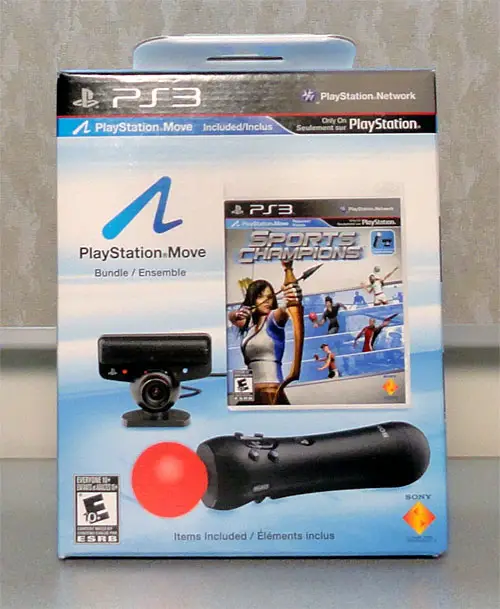 February 14: Win a Coach Wristlet purse + A Coach Valentine's bracelet ARV $266 (+ Canada)
One lucky grand prize winner will receive a beige Coach signature fabric and leather Coach Wristlet worth $98 and a Coach Poppy bracelet worth $168
The Winner is: Lindsay De Anda