Our string of winner's stories on the secret site are keeping us motivated today. I just came back from NYC where I saw the Rockettes perform at Radio City Music Hall. I won the tickets from a secret site sweeps that had 1,000 winners. I know others won this too.
Here are some pictures from the show. We sat up one level above the floor and because it was a special show it wasn't a full house and we had a great view. The tickets were worth over $400 and without this win I would have never been able to take my family. Another reason why we love sweeping.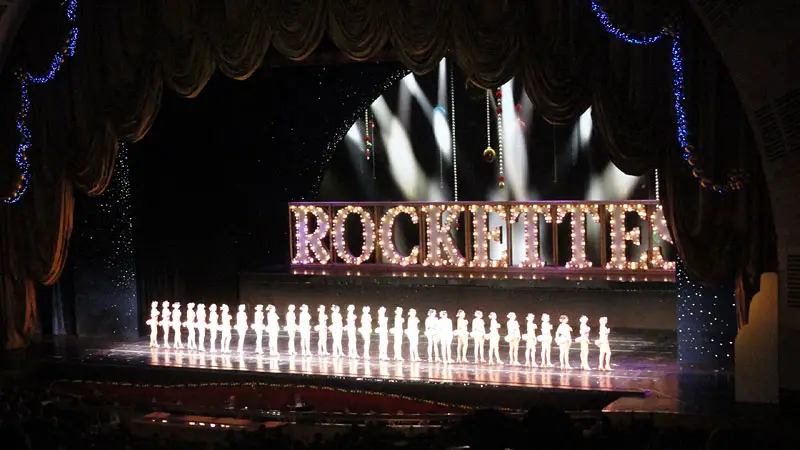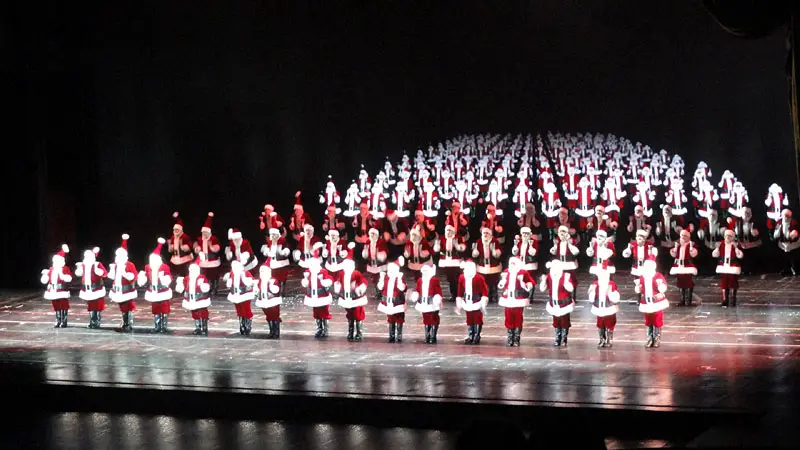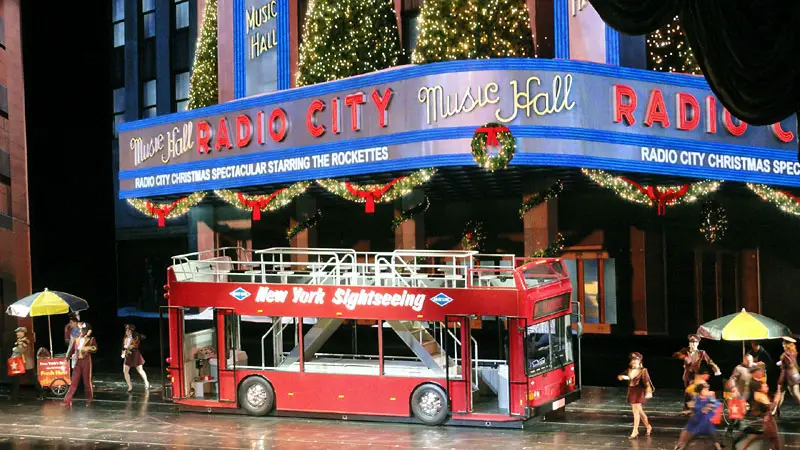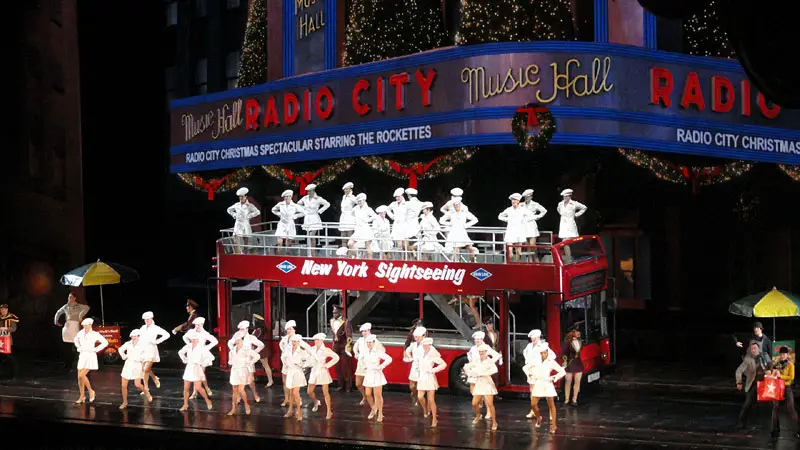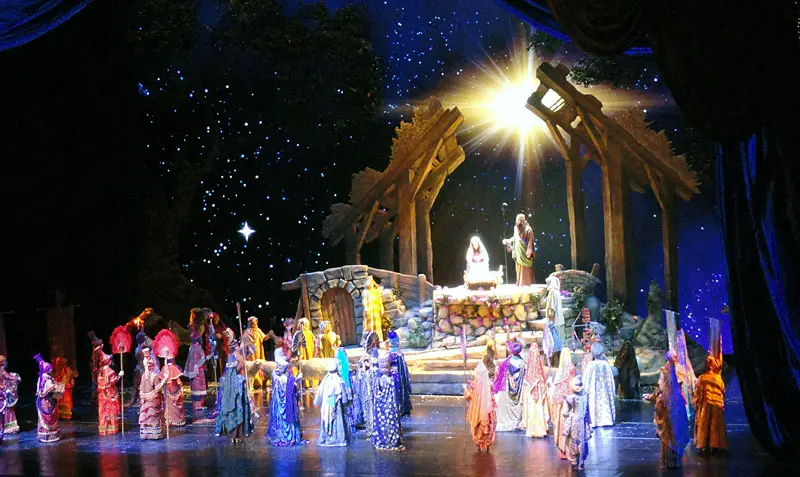 Here are the big stories from the Secret site today that I wanted to share.
From Sonya:
Just received a call from Anheuser-Busch stating that I just won two tickets to the Outback Bowl on Jan. 1 in Tampa along with two-night double-occupancy hotel accommodations for Dec. 31 to Jan. 2 and two tickets to the Outback Bowl Gala + all the tailgating gear!!!!! This year's game will feature Penn State vs. Florida. WOOHOOOO!!!!
Also…my daughter and son will be enjoying my free tickets to the Falcon's and Saint's game tonight in Atlanta! The other day I rec'd a Zepherhills backpack in the mail…
I sure do appreciate you Sweetie!
From Natalie:
My husband won 2 tickets to the SUPER BOWL, + airfare, + 2 nights hotel, + $1,000 cash for travel expenses/taxes!!!!!!!!!!!!!!!!! It was from a sweepstakes open to only 12 states and only posted on the secret site.
From Ise:
She is a secret site member but most of these were national sweeps wins from the main site.
This is a bit over due but I have been so busy this season. First off, I won a pair of Reebok Tone-Ups in mid September. Then, (this is from back in late September) I was a runner-up in the Hobo International Sweepstakes. I won a $50 wallet. Then, I think it was later that day or the day after I came home that night to find a UPS express envelope underneath my door mat. In it was details informing me that I was a the potential grand prize winner in the ACUVUE® Brand "1·DAY Starts Today" PROMOTION and instructions on how to claim my prize. The prize was a $2500 gift card!!!!!! (Or as it turned out, 5 $500 Visa gift cards.) I was floored.
I had to go to sleep and make sure it was still there in the morning before I read anymore of the details. I received by gift cards in less than 5 days after sending in my paperwork. I used the gift cards to pay down on bills, take a trip to Seattle to see my Chiefs play, buy Christmas presents and and get a new TV. I have not bought the TV yet, still holding out a little longer for the right price. I put $1000 of it away for taxes so hopefully, after I've filed, I'll still have a little more to spend.
On October 1st, I was an Instant winner in the United Water "Go Green. Win Green." Sweepstakes. $50. Then, on October 18th I got an email saying I was an winner in the Fortune in Your Future Sweepstakes. $100. Those I just got in the past week or so.
Then, on December 9th I found out that I was a winner in the Amazon.com: Kindle Gift Card Giveaway. I won a $100 Amazon.com Gift Card. This made me really happy because I was settling for a smaller, 32″ television since I was down to my last gift card and didn't want to use any of my own personal money. Now I can get a bigger television like I originally wanted. (The first new Television I have ever had!)
This was an awesome string of wins because I was in a slump of no wins. I would read what other sweepers were saying and how wins always come around. But it seemed the entire summer went by without a decent win. I tried not to give up and kept on entering as many sweeps as I could everyday even though I was losing hope.
Other Winners from this year share their stories
From Robin:
Just wanted to thank you again for having SSS up. I just received my PS3 Bundle and a game from the Coors sweep. This was a great Christmas gift for us. 😉
I have won so much this year off of SSS 😉 Thanks again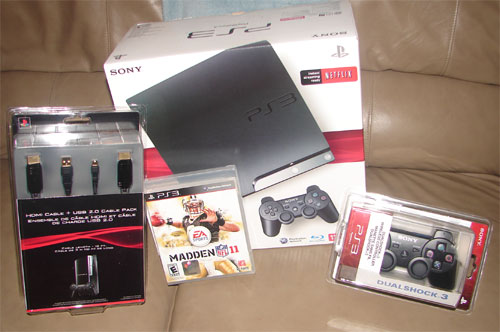 From Tina:
We went to the second Yo Gabba Gabba show and had a blast. They didn't give us the seats they promised but we did get to meet the cast of the show. They are AWESOME!!
Thanks so much Wendy for all that you do.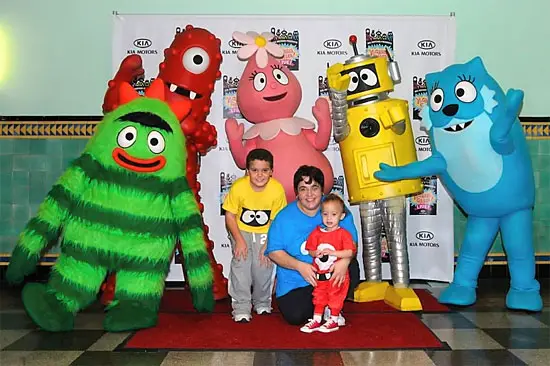 From Valerie:
Thank you Wendy. And let me say that I am very excited about your site. I just started sweeping and I love it!!!! I just got an email 20 minutes ago saying that I won $1,000 from the Comcast Family Moments Sweepstakes! And now I will be able to buy my kids toys for Christmas.
Thank you for introducing me to the world of sweeping. You are the BEST!!!
From Dawn:
I wanted to drop you a note to, first of all, say thank you for all your hard work and second to tell you about a few big wins I've had recently. I started sweeping a little over a year ago, but just casually. I entered mostly instant win games and won a bunch of little prizes. Recently, I started entering more consistently and it has definitely paid off. Here is a list of my most recent larger wins:
$100 Office Depot gift card
$100 Pathmark gift card (from a local sweeps)
$229 iPod Touch from the Start Here Rock Out Sweeps
$500 travel voucher from the Bailey's Brings You Home Facebook Contest (which I am using to fly my parents from FL to PA to surprise my kids next month)
$1,000 iTunes gift card and $250 cash (to cover taxes) from the Visa Signature iTunes Sweeps
Thank you again!!!!
From Bree:
Sweetie this has been such an awesome month for me and I have you to thank. These wins could not have come at a better time for me and my family. Thanks for all you do and Happy Sweeping!
My wins this month so far (not in order of win date):
Note: SS means Sweeties Sweeps and SSS means Sweeties Secret Sweeps
$100 PathMark GC (SSS)
Halls Cough Drops (SS)
Toaster Struedel (SS)
Playstation Move from MCR (SS)
$25 GC from AT&T (SSS)
$1000 AMEX GC from Advil (SSS)
3-5 hours with a personal shopper/assistant from Advil ARV $300 (SSS)
$10 Cabela GC from Frito Lay (SS)
2 tickets Giants game ARV $800 (SSS)
2 movie tickets from Rice Krispies (SS)
2 movie tickets from Comcast (SS)
Head Phonies from Comcast ARV $22 (SS)
From Karen:
I have some wins to tell you about:
$100 to the Team store from Feed Their Game Face
A Betty Crocker Cake Mix – Dominicks/Safeway Sweet Memories
3 Times- 4 pkgs Toaster Strudels – Max.Win
3 pkgs of Halls Cough Drops
Dove Clinical Deodorant – Womens Day
$10.00 Starbucks gift card – Entertainment
A Beef Jerky t-shirt
Free Credit Monitoring from Quizzle-Quicken
2009 Tournament Deck from World Series of Poker
These are all from November, it's been a fun month. Even the small prizes are fun and they add up.
From Cheryl:
I just won 2 Nov. sweeps you had posted. Fresh Express Salad Spinner (won 1 year of salad kits – 52 coupons) and JCP Lucky List (won $500 JCP gift card)
Thank you, thank you, thank you.
From Karen:
I won a first prize from the LG Ironman II sweepstakes! I won an LG smartphone (ARV $299) and 6 months of wireless (ARV $1000)! I was really shocked because I only entered a couple of times.
You really can win!!! Thanks!
From Monika:
Hi,  my fiance and I  received our $30 office depot gift cards in the mail today!  Remember the one where the first 300 who registered got one and we thought there was a glitch because everyone kept getting the winner message?  Well,  they came today!   I also won the $55 gc on the 55 beer sweep on Facebook last night around 8 p.m. and I won the toaster strudel!
I love your site,  I have never been lucky or a winner in anything until I started sweeping from your site!
From Sylvia:
I'm a new devout follower of you site and recently started subscribing to your e-course, email, RSS feed, Twitter, Facebook….you name it.  Anything associated with you comes to me by some electronic delivery system or other.  😉
I used to be the type of person that would enter one sweepstakes or giveaway, not win it, and then give up entering any other ones for about a year.  When I came across your site (about two weeks ago), I was intrigued by "win what you can't afford" and I decided to follow your advice and make sweeping my hobby.  I'm so glad I did!!  I've been entering most every contest that interests me and I have started to win some really cool prizes.
In a combination of blog and sweepstakes entries I have won these things in the month of December:
Paper Jamz guitar and Rayovac batteries
Limited Edition Nintendo DSi Bundle (Super Mario 25th Anniversary Edition) and $250 Game Stop gift card
A tennis prize pack (one of your posts!!)
A $100 gift certificate to Cristina Ashley Designs (jewelry)
A $200 gift card to TJ Maxx/Marshall's
I've also gotten free magazine subscriptions and countless freebies
I honestly can not believe my luck.  It's taking some work and effort on my part but it is definitely proving to be worth it.
So, I just wanted to say THANK YOU!!  If I had not run across your site and advice I probably would have never entered the contests that I did enter.  I would have never won anything.  And I would have never realized "it could be me".  I'm still doing my daily entries and have entered several sweepstakes that you have posted recently.  Who knows, by the end of December (and when some of those sweepstakes close) my winnings list might even get a little longer?!

Disclosure: this sweepstakes listing
may contain
an affiliate or tracking link but we
do not use referral links
. Read about our
policies
for more details.